Nick Ahad's A MUSLAMIC LOVE STORY Set for Bradford Premiere 7-8 June
A new play from Nick Ahad is set to explore the untold story of racial and gay politics in modern Britain. A Muslamic Love Story will have its premiere at the Theatre in the Mill, University of Bradford on Thursday 7th and Friday 8th June at 7.30pm.
Dan and Kasim are a mixed race gay couple living in fear and happiness in a Northern town. Their love for each other is total, but Kasim cannot reconcile being both gay and Muslim.
When a black British man comes into their lives, his views on race, Islam and homosexuality brings their relationship, life choices - and their lives - into question.
Three lives collide in a story of race, racism, hate and love in a new play that tells an untold story of contemporary Britain.
Playwright and director Nick Ahad said: "Just a few months ago three Muslim men in Derby were jailed for handing out leaflets calling for gay people to face the death penalty. At the same time membership of fascist, Islam phobic groups like the BNP is increasing.
"At a time when minorities need to stand together against prejudice, far right factions like the English Defence league boast high profile Asian members, with a Sikh man in the organization's inner circle.
"Racism, homophobia and Islaamophobia are terrifyingly rife in Britain today. My play addresses those issues.
"It's also a love story. I've always loved plays that put people in a pressure cooker and turn up the heat on the characters, which is what I hope A Muslamic Love Story will do."
Nick Ahad is a full time arts journalist who has worked at the Yorkshire Post since 2004. He has written and directed several short films, commissioned by Bradford City of Film, as well as trained as a playwright with West Yorkshire Playhouse and with renowned television writers including Mark Catley (Casualty) and Lisa Holdsworth (Fat Friends, New Tricks, Emmerdale). His debut film starred Dominic Gately (Kes, The Diary of Anne Frank) and Deborah McAndrew (Angie Watts (nee Freeman) in Coronation Street). He has trained as a director with London based Asian theatre company Tamasha (East is East) and in Autumn 2011 his play Nor Any Drop toured schools in Yorkshire, produced by Oldham theatre company Peshkar and Leeds theatre company Red Ladder.
A Muslamic Love Story is produced in association with The Hub, Leeds and Theatre in the Mill, Bradford.
Tickets for A Muslamic Love Story are priced at £5 and can be purchased at the Box Office on 01274 233200 or online at www.brad.ac.uk/theatre
More Hot Stories For You
CLASSICAL CRACKERS Announced This Christmas At St Johns Smith Square

November 28, 2022

St John's Smith Square are marking the festive season with their 37th annual Christmas Festival. Top talent, from Vox Luminis to The Tallis Scholars, will gather in the heart of Westminster to perform timeless Christmas music. With the iconic hall at St John's Smith Square decked in Christmas decorations, and mulled wine and mince pies sold in The Footstool Cafe, Christmas at St John's Smith Square is set to be a cracker. 
---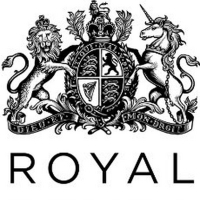 Royal Opera Announces Casting Updates for THE MAGIC FLUTE, AIDA, LA TRAVIATA And More

November 28, 2022

The Royal Opera has announced several casting updates for its upcoming season.
---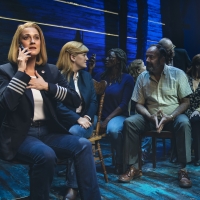 COME FROM AWAY to Launch U.K. and Ireland Tour in February 2024

November 28, 2022

The multi award-winning musical Come From Away, which celebrated its 1000th performance in the West End last night, Monday 28th November, has announced that the production will launch its first ever tour of the U.K. and Ireland, opening in Leicester in February 2024.
---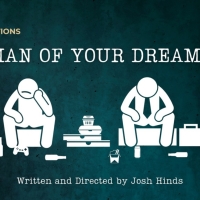 Etcetera Theatre to Present MAN OF YOUR DREAMS in December

November 28, 2022

Man of Your Dreams is coming to Etcetera Theatre 1 - 10 December. George has had a tough week. The job he loves, the job he has dedicated his twenties to, has let him go. Unemployed and listless, he winds up at Hamish's flat, his best and oldest friend.
---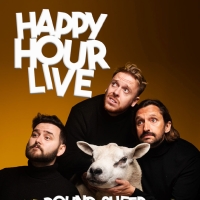 Extra Dates Added to JaackMaate's HAPPY HOUR PODCAST UK Tour

November 28, 2022

Due to popular demand, the team behind the award-winning, smash hit Spotify podcast JaackMaate's Happy Hour, are adding extra dates to their first live UK tour.
---