DO YOU LOVE THIS PLANET? By Alexander Matthews Comes to The Tristan Bates Theatre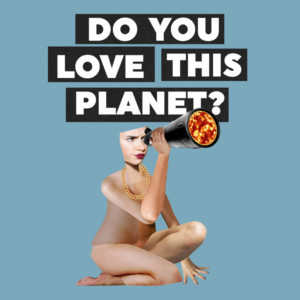 Do You Love This Planet? by the playwright and philosopher Alexander Matthews will premiere at Covent Garden's Tristan Bates Theatre in February 2019. Directed by Antony Law with design by Adrian Gee, the play will star Christian James as 'Alan', Lucy Lowe as 'Rachel' and Chris Porter as 'Schumann'. Do You Love This Planet will run from 27 February to 23 March, with a press night at 7pm on Tuesday 5 March.
Do you really love this planet? Enough to be a whistleblower? Rachel's life is torn apart when she demands an answer to these questions. But how far is she prepared to push her family in her quest to do 'what is right'?
This new play, examines the importance of human responsibility on a declining planet, inviting audiences to question their own moral and social responsibility in an age of climate change and global warming.
Christian James' stage credits include the UK tour of The Commitments and Bertie in H.R.Haitch (Union Theatre). Lucy Lowe has appeared at The Lowry in The Lock In, The Lonely Clouds of Guernica and Eight and her film roles include film include Happiness in Retrospect, Winter Hill (Nominated best Actress at Top Indie Film Awards), Clubbed and Blood. Chris Porter's theatre credits include Romeo and Juliet (Kenneth Branagh Co), The Hypochondriac (Liverpool Playhouse and ETT), Victory (Arcola), Onysos the Wild (503 and Traverse), Tartuffe (Watermill), Saint's Day and The Road to Ruin (Orange Tree Theatre), The Art of Success (Arcola) and The Winter's Tale and The Maid's Tragedy (Shakespeare's Globe). On film he has been seen in Murder on the Orient Express (dir. Kenneth Branagh) and The Winslow Boy (dir. David Mamet).
Alexander Matthews was born in New York City in 1942. He taught Philosophy in a number of universities between 1975 and 1989. In 1986 he was awarded a Visiting Fellowship to Princeton University. He has published several books and essays including 'A Diagram of Definition' and has written three plays including 'Screaming Secrets' and 'Glass Roots' which had their stage premieres at the Tristan Bates Theatre in Spring 2018.
Alexander Matthews had a privileged but haphazard upbringing into the literary world. His father, TS Matthews, was an author, biographer and journalist, and an editor-in-chief of Time Magazine. Martha Gellhorn, his stepmother, was a notable author and war correspondent, and the third wife of Ernest Hemingway. Their friends and associates, including Edmund Wilson, Adlai Stevenson and Robert Graves have had a marked influence on his work; his writings are renowned for focusing on the nuances and idiosyncrasies of human behaviour.
Alexander has been the Chair of the Martha Gellhorn Trust Prize Committee for nearly 20 years. Since its foundation in 1999, it has offered a prize for journalism, for the kind of reporting that distinguished Gellhorn: in her own words "the view from the ground"; a human story that sees through the established version of events to expose the unpalatable truth which lies behind official propaganda or conduct. Past winners include Robert Fisk, Iona Craig and Robert Parry.