MISFIT, Based on Letters by Marilyn Monroe, Appears at Hamilton Fringe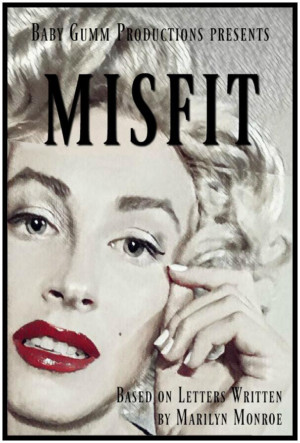 Misfit is based entirely on an actual letter written by screen siren Marilyn Monroe after her forced confinement to a psychiatric clinic in 1961. The private and revealing thoughts of a true Hollywood legend are revealed as she recounts her harrowing experience. A copy of this letter recently sold at auction for an undisclosed amount.
Misfit is directed by Darren Stewart-Jones, whose previous directing credits include The Judy Monologues with Elley-Ray Hennessy and Love Letters with Sheila McCarthy and David Ferry. Darren was a nominee for the 2017 City of Hamilton Arts Awards for his work as a theatre director and producer. "I'm thrilled to be presenting Misfit at Hamilton Fringe this year," says Stewart-Jones. "This piece shows a side of Monroe that people haven't seen before."
Toronto actress Paige Locke plays Marilyn Monroe. Locke's recent film and television credits include YTV's Undercover High, Hollywood Homicide on OWN and the feature film Prisoner of FeaR. Locke holds a diploma in Music Theatre Performance from Windsor's St. Clair College and a Bachelor of Performing Arts degree from Vancouver's Capilano University. Her portrayal of Monroe has been described as "remarkable".
Don't miss Misfit at the Hamilton Fringe Festival.