BWW Review: GOBSMACKED Has Impressive Parts but Struggles as a Unit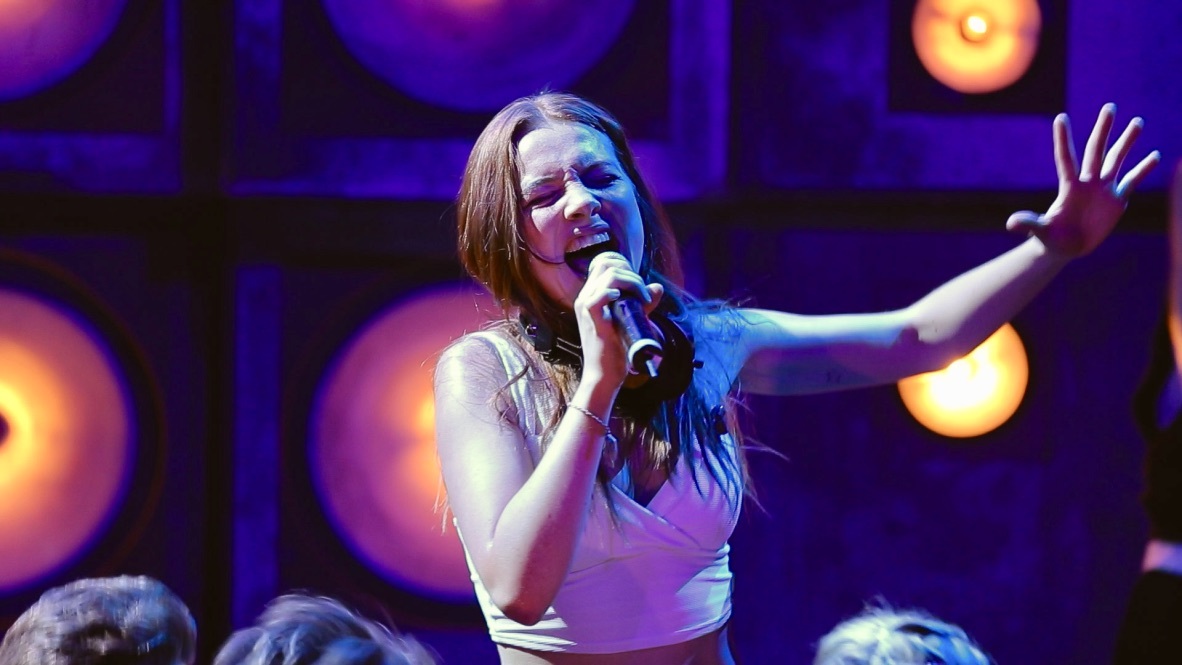 "The world's best a capella and beatboxing show," delivers less energy than you'd think. Touring North America, GOBSMACKED is a collection of mainstream hits all performed completely a capella - like a live version of Glee with less musical theatre. Individually the performers are wonderfully talented, but the collaborative team effort struggles to produce enough energy to make the show a hit.
GOBSMACKED is mainly a concert of popular music, all performed without instrumental accompaniment. The plot follows a narrative about love, which the performers communicate through entertaining pantomime between musical numbers. From The Killers' "Mr. Brightside," to Amy Winehouse's "Back to Black," to Ed SHeeran's very recent "The Shape of You," the music is sure to have you dancing along in your seat.
At the top of the show, an announcer proclaims, "Everything you're about to hear is produced with the human mouth." This is the most remarkable aspect of GOBSMACKED. When you take a moment to focus on every individual member of the ensemble, and the work they are contributing to the cohesive unit - the piece is quite impressive.
Ball-Zee (Patrick Hirst) steals the show with an epic beatboxing solo during the second half. Layering every group scene with a foundation of rhythm and sound, his seemingly limitless beatboxing abilities and realistic sound effects are incredible to watch and listen to. Ed Scott creates a second tier of rhythm and beats, with vocal solos that show off his warm bass register and ridiculously well-controlled falsetto.
The musical numbers are usually centered around one vocal soloist, with the ensemble creating a structure of harmonies and rhythmic beats. Nick Hayes is an absolute triple threat. With vocal chords of steel and polished dancing skills, he is a compelling performer to watch. Joanne Evans will blow you away with an astonishing, versatile voice. Performing one of the finest covers of Sia's "Titanium" I've ever heard, Evans amazes with confident whistle notes, a balanced belt, and amazing riffs. Matthew Darren (March 17-25) is charming with his booming voice, delivering a ton of power and a great, warm timbre.
For some reason, all of these sensational parts do not add up to a sensational whole. There is something so artificial about this "natural" sound and it has a direct impact on the energy experienced by the audience. Maybe the performers need more opportunities to interact with the audience? Ball-Zee did this in his act two solo - one of the most engaging parts of the entire show.
In all, GOBSMACKED is an entertaining piece. The soloists are undeniably talented but as a unit, they struggle to make magic.
---
GOBSMACKED was on stage at Mirvish's CAA Theatre from March 14 - 25, 2018 as part of its North American Tour.
For more information on the show, visit http://gobsmackedtheshow.com/
For more information about Mirvish's programming, visit https://www.mirvish.com/
photo: Joanne Evans as the Lady
Related Articles View More Toronto

Stories

Shows