BWW Review: THE ROCKY HORROR SHOW at Theater 11 Zurich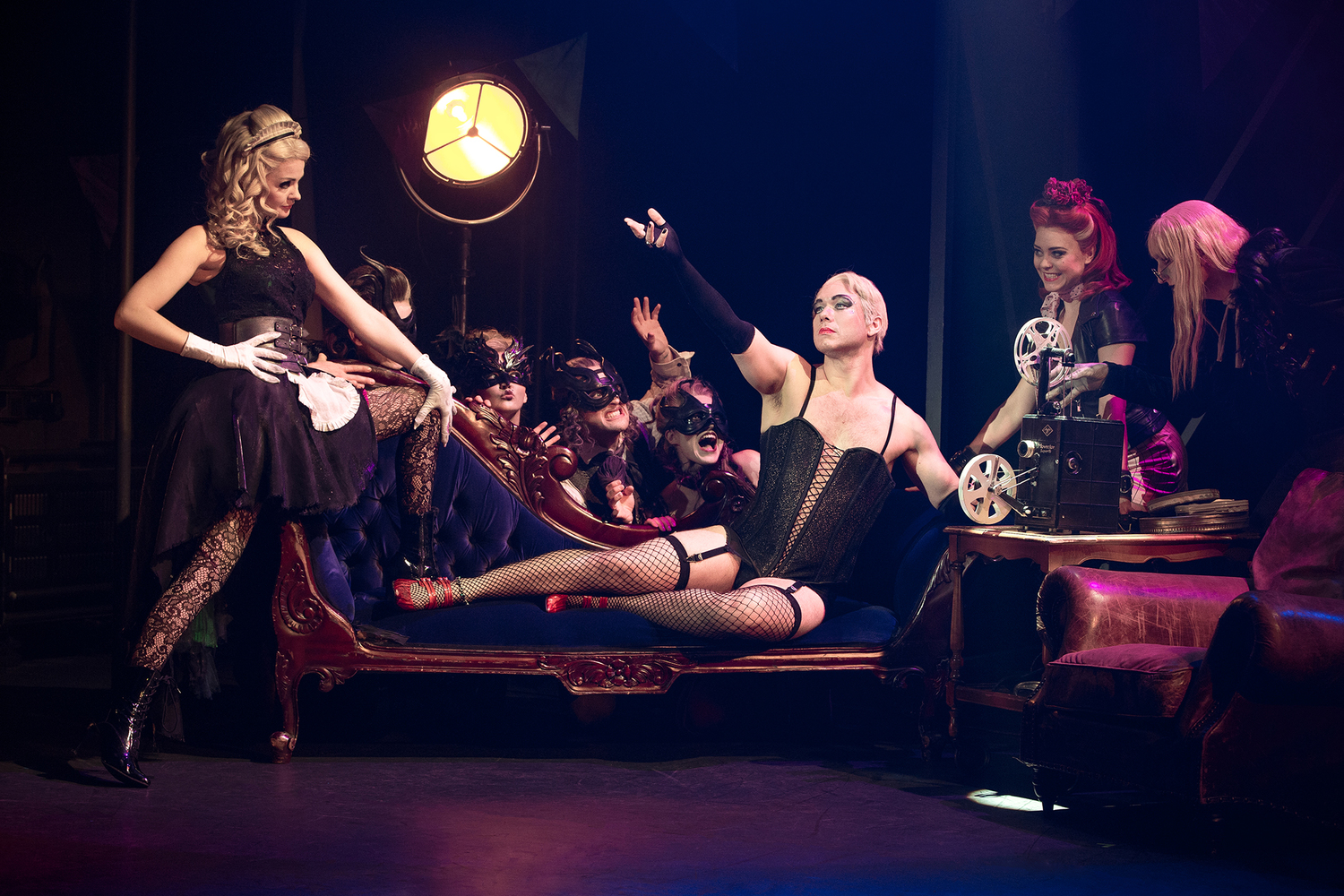 A timeless classic, The Rocky Horror Show features an eclectic mix of science fiction and rock 'n' roll. It's a strange blend, but it works, and nearly 45 years after it first opened in London's West End, Richard O'Brien's cult musical is still as wacky and brilliant as ever.
Following three sold-out European tours spanning the last two decades, the show is once again traveling the continent, playing in venues across Germany, Italy, Austria, and Switzerland. It tells the story of Brad and Janet, a virginal couple who are caught in a storm and stumble upon the home of mad scientist Frank n' Furter. They seek to use his phone, but are instead introduced to a world of sensuality and pleasure that changes them forever.
Director Sam Buntrock does an outstanding job of reinterpreting and recreating such an iconic show, and David Howe's dazzling lighting takes the show to new heights. This is accompanied by sleek choreography by Matthew Mohr and pulsing sound designs by Jon Pitt.
The cast does the show the justice it deserves. Reprising his role as Riff Raff is Stuart Matthew Price, who previously played the role in the 2008-09 and 2014-15 European Tour productions. His strong and clear voice is out of this world, especially spectacular when he belts the well-known song "Time Warp." Sophie Isaacs' take on Janet is a delight to witness, her voice charming as she moves from innocent virgin to wild fiancé. Anna Lidman is sly and sexy as Magenta, and Holly Atterton performs a flawless tap-dance routine as Columbia.
The audience contributes to the charged atmosphere within the theater as well and is a joy to be a part of, with many dressing up in Rocky Horror-esque costumes of their own: wigs, lace dresses, and fishnet stockings. They come prepared to have fun, waving glow sticks in time to "Over At The Frankenstein Place," tossing playing cards and handfuls of rice in the air, standing and dancing along to "Time Warp," and booing whenever the Narrator makes an appearance on stage.
Like its predecessors, this production of The Rocky Horror Show does not disappoint. Its energy goes through the roof (and remains there) for two whole hours, and it reinvents itself just enough to keep the audience on their toes while remaining true to its bizarre roots.
THE ROCKY HORROR SHOW tours through July 8. Tickets are available through their website http://www.rocky-horror-show.de/.
Photo Credit: Jens Hauer