Photo Flash: New Images from The Rep's SENSE AND SENSIBILITY
The Repertory Theatre of St. Louis (The Rep) presents the charming play Sense and Sensibility, based on the novel by
Jane Austen
and adapted and directed by
Jon Jory
. This time-honored love story will be performed on the Browning Mainstage of the Loretto-Hilton Center for the Performing Arts, 130 Edgar Road (on the campus of Webster University), Webster Groves, now through March 3, 2013. BroadwayWorld has new photos of the cast onstage below!
When their father's death leaves two sisters with uncertain prospects, they must navigate the unpredictable seas of courtship with only their hearts to guide them. The course of true love winds through flirtation, folly, scandals and secrets as reserved, sensible Elinor and romantic, impulsive Marianne attempt to find their way in the world. This lovely, intimate adaptation of Jane Austen's first novel is a charming journey through hope and heartbreak as two young ladies find that when sense and sensibility meet, love can't be far behind.
As the Producing Director at Actors Theatre of Louisville, Jon Jory directed over 125 plays and produced over 1,000 during his 32-year tenure. He conceived the internationally lauded Humana Festival of New American Plays, the SHORTS Festival, and the Brown-Forman Classics-in-Context Festival. He was also the Artistic Founding Director of Long Wharf Theatre in New Haven, Connecticut, and he has been inducted in New York's Theater Hall of Fame.
Jory has received The National Theatre Conference Award and ATA Distinguished Career Award. For his commitment to new plays, he has received the Margo Jones Award twice, the Shubert Foundation's James N. Vaughan Memorial Award for Exceptional Achievement and Contribution to the Development of Professional Theatre, Carnegie Mellon's Commitment to Playwriting Award, and the Special Tony Award for Achievement in Regional Theatre.
The original stage presentation of Sense and Sensibility premiered at the Northlight Theatre in Chicago, Illinois on March 10, 2011.
The cast of Sense and Sensibility at The Rep is Elizabeth Birkenmeier as the maid, Charles Andrew Callaghan as Willoughby, Kari Ely (last seen in Sunday in the Park with George) as Mrs. John Dashwood, Jonathan Finnegan as Robert Ferrars/Servant, Michelle Hand (last seen in The Laramie Project: Ten Years Later, An Epilogue) as Lady Middleton/Mrs. Ferrars, V Craig Heidenreich as Sir John Middleton/Doctor, Ellie Kuhlke as ensemble, Jacob Lacopo (last seen in Sunday in the Park with George) as ensemble, Nancy Lemenager as Elinor, Diane Mair as Lucy Steele, Peter Mayer (last seen in The Laramie Project: Ten Years Later, An Epilogue) as John Dashwood/Gardner, Amelia McClain (last seen in You Can't Take it With You) as Marianne, Nicole Orth-Pallavicini as Mrs. Jennings, Jordan Parente (last seen in Sunday in the Park with George) as ensemble, Alex Podulke as Colonel Brandon, Geoff Rice as Edward Ferrars, Antonio Rodriguez as a servant, Penny Slusher as Mrs. Henry Dashwood, and Megan Stevenson as ensemble.
The Rep's production of Sense and Sensibility is directed by Jon Jory. The creative staff also includes Tom Burch, set designer; Patricia McGourty, costume designer; Ann G. Wrightson, lighting designer; Joe Cerqua, sound designer and composer; Rusty Wandall, sound designer; Glenn Dunn, stage manager; and Shannon B. Sturgis, assistant stage manager.
Ticket prices start at just $16 (previews) and $19.50 (regular performances). To purchase, visit The Rep Box Office, located inside the Loretto-Hilton Center, charge by phone by calling (314) 968-4925, or visit The Rep's Online Box Office at www.repstl.org.
For more information about The Rep's production of Sense and Sensibility, including a guide introducing the characters, plot and background on the play; photos related to the production; and more, visit The Rep's comprehensive public website (above).
Photo Credit: Jerry Naunheim Jr.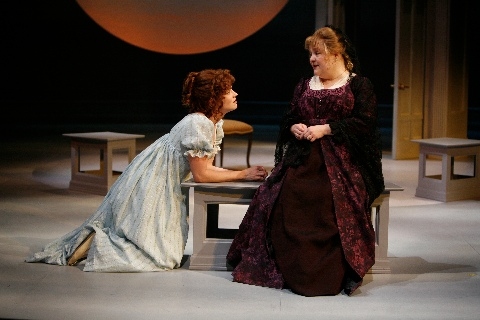 Amelia McClain as Marianne and Penny Slusher as Mrs. Henry Dashwood

Nancy Lemenager as Elinor and Geoff Rice as Edward Ferrars

Nancy Lemenager as Elinor, V Craig Heidenreich as Sir John Middleton, Penny Slusher as Mrs. Henry Dashwood and Amelia McClain as Marianne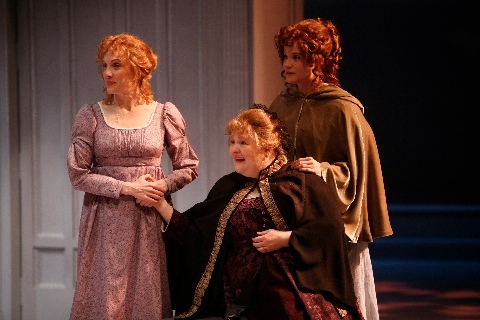 Nancy Lemenager as Elinor, Penny Slusher as Mrs. Henry Dashwood and Amelia McClain as Marianne

Nancy Lemenager as Elinor and Amelia McClain as Marianne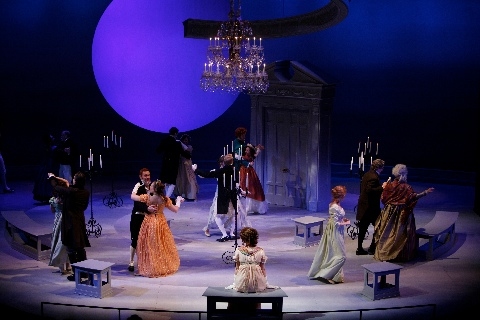 The Cast of SENSE AND SENSIBILITY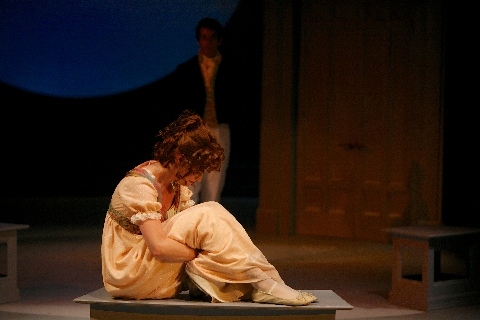 Charles Andrew Callaghan as Willoughby and Amelia McClain as Marianne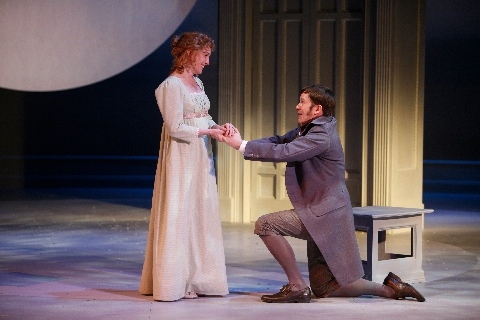 Nancy Lemenager as Elinor and Geoff Rice as Edward Ferrars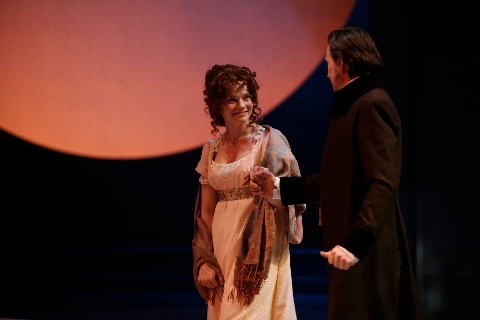 Amelia McClain as Marianne and Alex Podulke as Colonel Brandon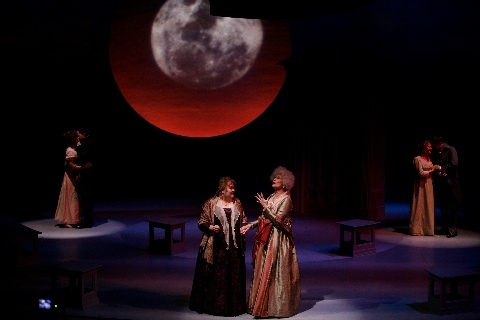 Amelia McClain as Marianne, Alex Podulke as Colonel Brandon, Penny Slusher as Mrs. Henry Dashwood, Nicole Orth-Pallavicini as Mrs. Jennings, Nancy Lemenager as Elinor and Geoff Rice as Edward Ferrars