BWW Review: The Wait is Finally Over - CHICAGO's Fervent Return to Artscape Opera House
Fosse'd to the nth degree, CHICAGO returns to the Artscape leaving audiences with one word in mind... "class". Clutching at the heels of the original New York production using choreography by Gary Chryst and the indistinguishable re-creation of staging and costuming, this silky musical is presented like a slice of top-end Broadway on South African soil a decade since its last showcase.
CHICAGO opens to a frenzy of jazz-rific sashays and lifts, coming together presenting the fabulous Velma Kelly (Samantha Peo) for the well-known anthem of ALL THAT JAZZ. Continuing in that style of smooth dance routines, well-rehearsed musical numbers, and a touch of dialogue, this production indeed offers an act with lots of flash in it while sometimes falling into the category of flim flam flummox. Minimal staging, costumes and technical swank make CHICAGO true to the international form of a sultry musical triumph with vocal talents and show-off dance pieces to make local audiences proud.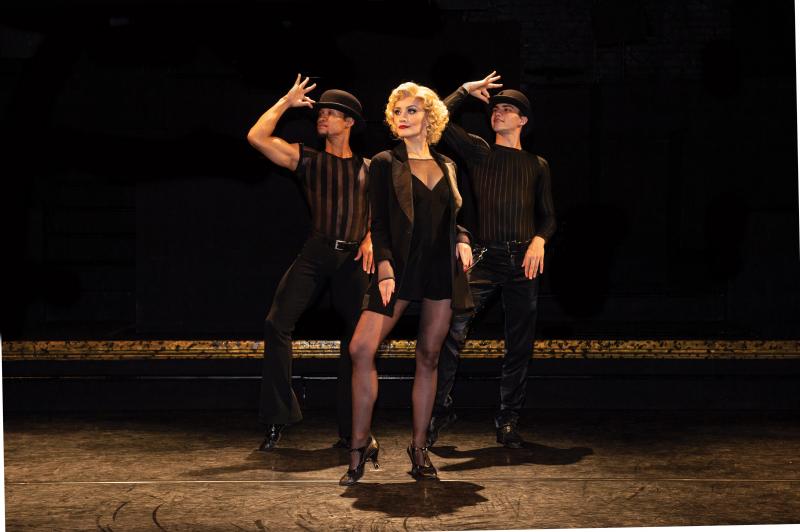 As a self-dubbed "theatrical traditionalist", there was a slight unnerving about having the live band on stage as is true to the staging of CHICAGO as the vaudeville musical that it is. By the second act however, the 11-man ensemble is a refreshing and welcome addition to the backdrop while allowing for sleek and stealthy exits and entrances. There's a wonderful playfulness on stage between band and cast members that also ups the ante of the cheeky ambience that is CHICAGO.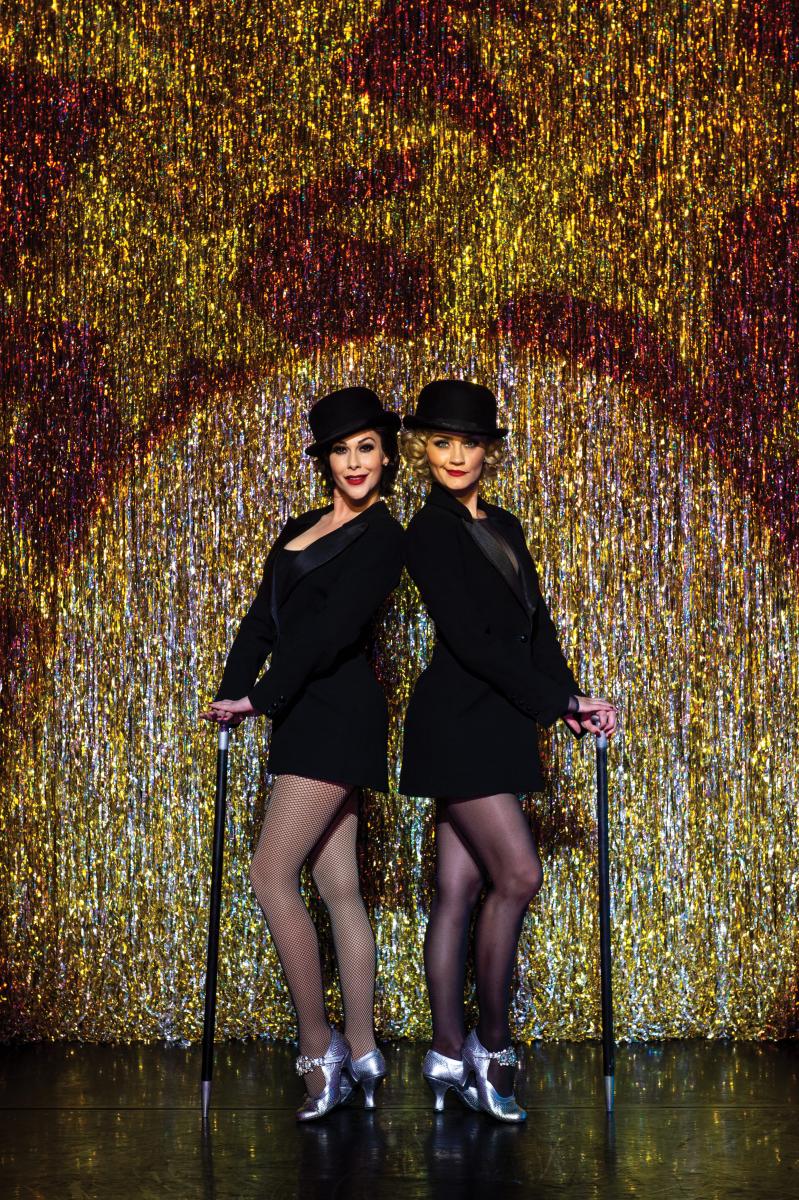 From the onset, Samantha Peo makes her mark as the vivacious and vindictive Kelly. Donning a sleek black bob that makes her emotive and sometimes over-the-top facial expressions pop, her voice matches her murderous character's perfectly. As versatile as Peo is in her vocal stylings, there is something slightly stiff to her dancing that is upstaged by the multi-talented chorus in larger numbers.
A week after taking home the Fleur Du Cap Theatre Award for Best Actress in a Musical as Maria in last year's production of SOUND OF MUSIC, Carmen Pretorious proves her worth as an adaptable leading lady in CHICAGO. Any doubts about the show-stopping blonde being too "sweet" to pull off the brash Roxie Hart are quelled from the moment she fires her first shot. She portrays Roxie with a calm confidence while also charming the buckle shoes off everybody on and off stage.
It's a pity the show doesn't allow for more musical interaction with Roxie and Billy Flynn, as Pretorious and Craig Urbani's energetic chemistry does wonders during We Both Reached For the Gun. Urbani is a standout in his own right as he falls neatly into the cookie-cutter stereotype of devilishly suave lawyer. The remaining lead cast of Ilse Klink, Grant Towers and KJ Haupt complete the sestet of powerhouses that all revel equally in their moments center stage. Towers is a particular delight as the naïve husband with a heart of gold, whose entire physicality of his character had the audience cheering on this underdog.
With a chorus just shy of 20, there is an exclusivity to this bunch that is marked by distinct dance talent and flexibility. While staying true to the original 1996 New York production choreography (surprisingly slightly repetitive in its razzling and dazzling), it's a shame there was not more innovation to dance numbers that could truly showcase dancers' talent - we can only be left hoping we see majority of chorus members in new productions to come.
If you're looking to watch a proudly South African fresh take on a dazzling musical, this isn't it. Showtime's CHICAGO, however, does offer an identical Broadway replay of the popular hit that treats audiences to a professional portrayal with local talent at its helm. Entertaining in its own right, this production is a great reminder of the artistic expertise South Africa has bursting at its sequined seams.
Photo credit: Christiaan Kotze
---
CHICAGO THE MUSICAL will be performed at The Artscape Opera House from Tuesdays to Saturdays at 8pm with a matinee performance on Saturdays at 3pm, as well as Sunday performances at 2pm and 6pm. Tickets ranging from R200 to R500 can be booked online at online.computicket.com and www.artscape.co.za or by calling the Artscape Box Office on (021) 410 9838.
Related Articles View More South Africa

Stories

Shows