Review: Stuart Lightbody Himself is the Most Magical of His UNIQUE WONDERS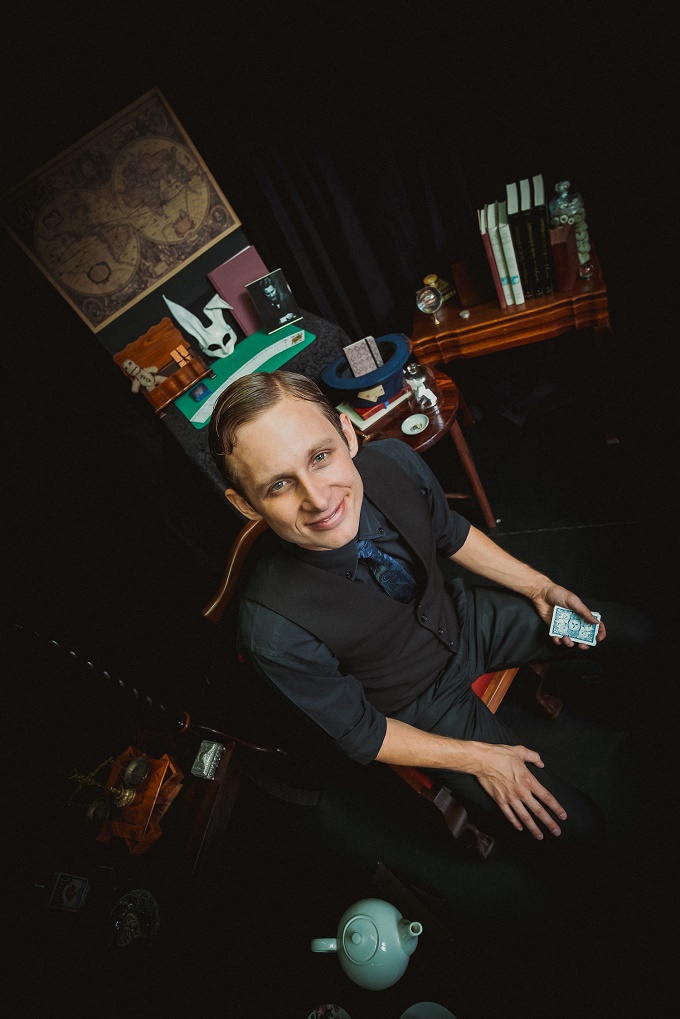 Stuart Lightbody's UNIQUE WONDERS closes today after a dream season at the Alexander Bar, Theatre and Café. The popular Capetonian sleight of hand artist and psychological illusionist's newest show has been a sold-out smash success, with bookings filling up far in advance of the nightly performances. Having seen Lightbody in action several times over the past four years, in shows like UNREAL and DEVILISH, after first catching his act in ILLUSIVE at the Kalk Bay Theatre, it is an absolute pleasure to report that this is a most well-deserved response to a show that sees Lightbody in top form.
Lightbody has always been a disarming worker of wonders; his manner is as masterful as his magic. In UNIQUE WONDERS, he excels himself. Whether he is working with cards or coins, he is captivating from start to finish, the meticulous eye of director Tara Notcutt an active and valuable collaborator in his work.
The conceit for UNIQUE WONDERS is that the show gives audiences a peek into the secret world of magicians. While the illusion of each act is kept fully intact, one is indeed soon immersed in a world of old books, portraits of master magicians and an array of objects that hold within them the heritage of delightful enchantments that have made Lightbody the performer he is today. Depending on which books an audience member chooses, upon which master's portrait another's eye falls or which object catches yet a further viewer's fancy, UNIQUE WONDERS is a show that promises to be different each time. Following the performance, there is also the first of a trail of clues beckons, promising even further wonders.
One thing that sets Lightbody's shows apart from those of his peers is the clear visual identity that is created for each production. Often, the stage designed around a couple of key visual hooks, but here it is filled with such a diverse explosion of artefacts that draw one into a world that has to be seen to be believed. Or does it have to be believed to be seen?
Either way, it is rare to see a performer who adopts such an easy rapport with the audience, and this reveals the true origins of Lightbody's magic. It is within him, and that is what makes him a unique wonder. Catch him whenever and wherever you can.
Tonight's final performance of UNIQUE WONDERS at the Alexander Upstairs Theatre is sold out. The Alexander Bar, Café and Theatre is situated at 76 Strand Street in the Cape Town city centre and can be followed on Facebook and Twitter. For further information about Stuart Lightbody, visit his official website.