BWW Review: SPRING AWAKENING at Artscape Arena an Ambitious Offering of Award-Winning Musical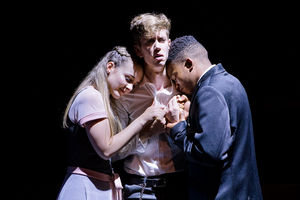 From the same team that brought URINETOWN - THE MUSICAL to Artscape last year, Waterfront Theatre School invites audiences to immerse themselves in the haunting harmonies and hint of fanaticism in SPRING AWAKENING at Artscape Arena this month.
Set in 19th century Germany, the Tony award-winning production follows the rebellion and realizations of a group of teenagers through their questioning of sexuality and morality. Told through music that combines musical and alternative rock, SPRING AWAKENING stands out for its non-traditional storytelling, unique lyricism, and unashamed approach to unspoken agitations.
Sarah Falconer has the right look and temperament for Welda - a naive German school girl with a curiosity streak to her. I would argue she was vocally the strongest and had a clear presence on stage from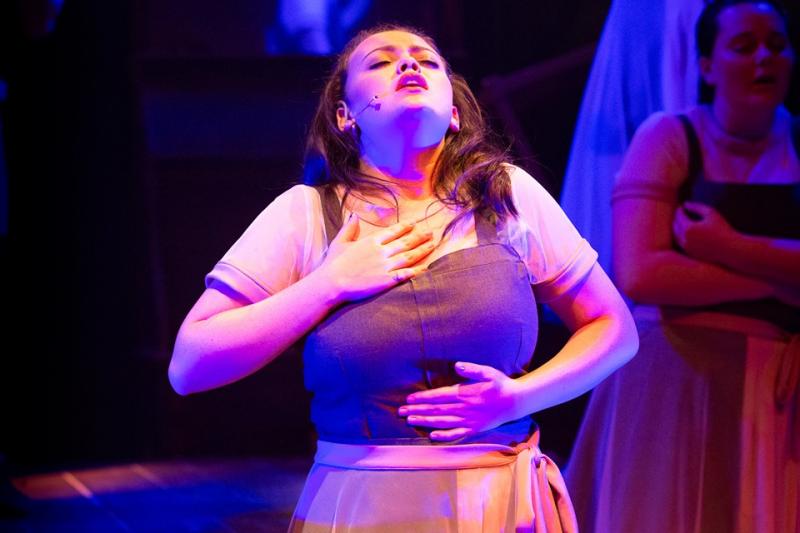 the opening scene. Opposite her as her love interest, Thinus Viljoen as Melchior was less potent but nonetheless enjoyable to watch. The chemistry between the two was good, but a stronger bond between friendships would have added to the show's authenticity.
Chad Baai as Moritz, one of Melchior's good friends, sometimes faltered with his German accent (as did most cast members at times) but this shouldn't detract from his versatile acting range and singing ability. A standout for me was Nicolette Fernandes as Ilse, who really comes into her own in the second act. She has a wonderful naturalism on stage and easily glides through as the black sheep of the teenage vagabonds. Completing the memorable of the cast were professional actors Shannyn Fourie and Matt Newman in the older roles - Fourie particularly strong in her composure on stage.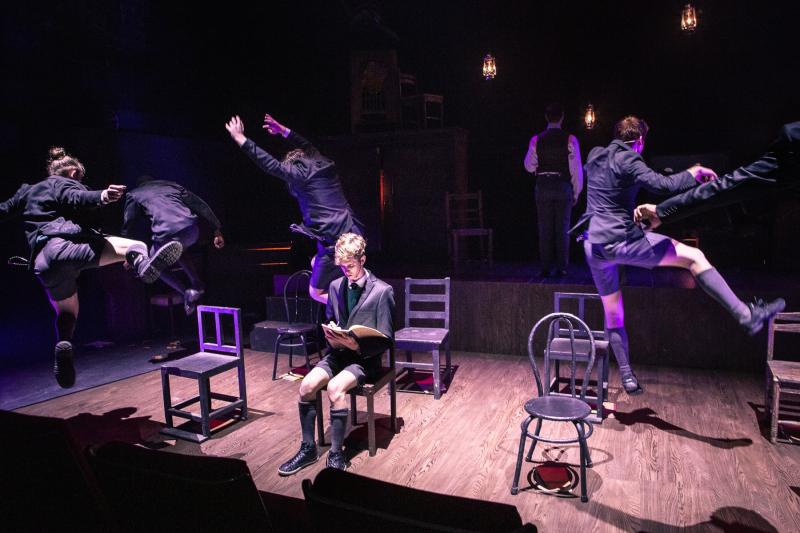 With a book brimming over with teenage angst, it would have been nice to see more emotional vulnerability from this production of SPRING AWAKENING. The ensemble was nothing short of passionate but there was a sense some scenes were being held back from their full potential. A thoroughly enjoyable scene, however, came from an interaction between Ilse and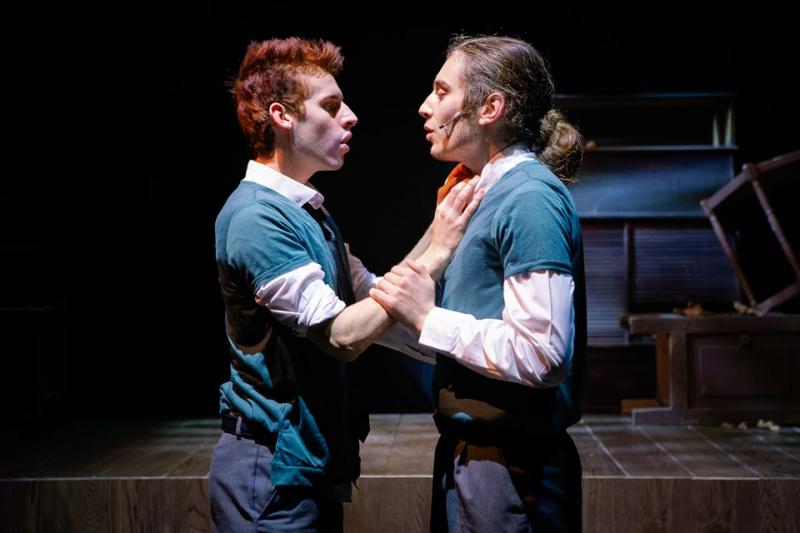 Moritz in the second act which director Paul Griffiths should be commended on. It is clear he considered his space well and the using thereof; making the most of Greg King's design.
The creation of a raised stage works well for scenes and the overall set design is appealing and adds to the mood of SPRING AWAKENING. The Arena is a good choice for the intimacy of the subject matter, but I did feel sorry for some audience members in the first two rows during high energy dance numbers. With that being said, choreography by Genna Galloway was wonderfully inventive and smooth and appeared very well rehearsed by the cast. Garth Tavares musical direction must also be praised as Duncan Sheik's generous harmonies shone throughout.
Almost as a stripped down version from the original, SPRING AWAKENING offers a smaller cast with no less vigour behind them. There is a lot of potential in the future of musical theatre from Waterfront Theatre School, and this production shows a formidable example of that.
Photo credit: Jesse Kramer
---
SPRING AWAKENING will be performed at Artscape Arena until 20 July. Tickets cost R150 through computicket.com and Artscape Dial-A- Seat on 021 421 7695. PG16 for partial nudity and scenes of a sexual nature.