BWW Review: Louis Viljoen's THE HUCKSTERS An Intense Slice-of-Life at Alexander Bar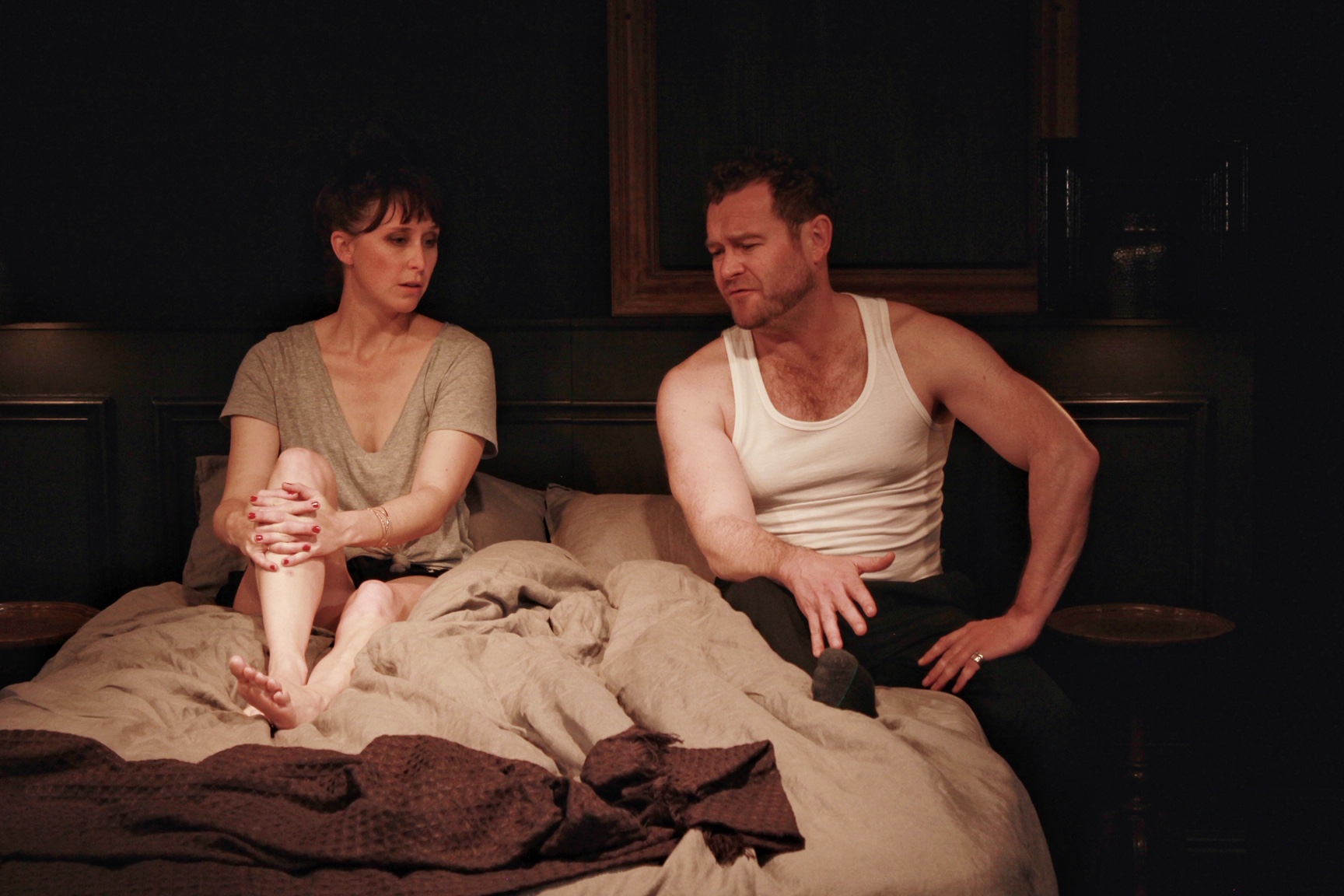 A production that aims to "intrigue and unsettle", THE HUCKSTERS has achieved this with an award-winning team behind it presenting a brutally honest script and an engrossing performance. Louis Viljoen's latest dark comedy delves into the relationship and psyches of complex characters that unashamedly caused Monday's sold-out audience to sigh out the weight of an unforgettable production at curtain call.
Beth and Fred have spent a night together after meeting over drinks at a work function. What started off casual takes a gripping turn as a shared experience in their pasts melts into their current situation; leaving the pair questioning themselves and each other. The intimacy of their night jars their discussion which turns THE HUCKSTERS into a wholly captivating play that you can't turn away from.
The storyline is an interesting one that takes audience members through a series of emotion and history in just one hour. Playwright and director Viljoen has a knack for painting the past with his words, and the way in which he weaves
humor throughout an otherwise serious conversation has the skilled writing and delivery behind it to make it feel well-placed. That's not to say that the message of the play is lost in its witty quips; Viljoen's sharp and haunting writing hits home throughout.
Emily Child as Beth is self-assured and unapologetic. Child's naturalism in the space is captivating and her delivery is sharp. Opposite her as Fred, Nicholas Pauling plays it slightly cooler - where his explosions of character are both unexpected and yet expertly pulled off. Child and Pauling have a chemistry that transcends the traditional romantic connection associated with the word "chemistry". The two barely take their eyes off of one another, making an electric link between them that can't help but draw you in. The dialogue is equally as entrancing and watching the smooth back-and-forth between the pair feels like a well-timed tennis match.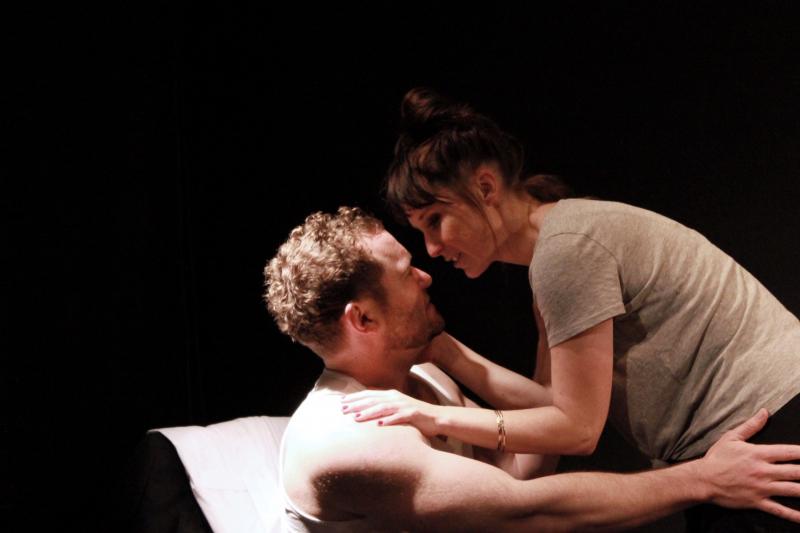 Alexander Upstairs creates the perfect setting for this sort of production, and the minimalist bedroom setup feels highly personal. Set designer Niall Griffin is to be commended for his simple creation and, equally, his lighting design also plays a subtle yet memorable part in this production. In combination with a two-person play and intimate audience setting, there is something almost invasive surrounding the action that adds to the absorbing nature of THE HUCKSTERS.
With the remainder of its run sold out, one can only hope this success of confrontational theatre is brought back to local audiences. Aimed to intrigue yet poised to ingrain, THE HUCKSTERS is a tour de force of South African theatre.
Photo credit: Alma Nel and Barbara Loots
Related Articles View More South Africa

Stories

Shows