Review: Cape Town City Ballet's Double Bill of INGOMA / LES SYLPHIDES Set to Enchant and Enthuse
Captivating programme of ballet showing at Artscape Opera House until 5 June
Starting off its Autumn season in a notable way, Cape Town City Ballet presents the double bill of INGOMA / LES SYLPHIDES at Artscape Opera House.
Described as "the first ballet to be simply about mood and dance", LES SYLPHIDES opens on an ensemble of dancers in white voluptuous tutus against a moonlit backdrop. A plotless ballet ideal for those who prefer adagio dancing, the simplistic setting of LES SYLPHIDES does not make it any less enchanting. Set to Frédéric Chopin's music, the overall feeling of LES SYLPHIDES is quite ethereal.
The solo performers in LES SYLPHIDES were impossible to look away from. Soloists Leané Theunissen and Caitlin Smith command the stage with their presences. Theunissen particularly enters the stage with unmatchable surety and exudes stability in both solo and duet pieces. Similarly, Senior Artist Olivia Parfitt excels in creating clean and long lines. There was good partnering all round with Lêusson Muniz and the corps de ballet can be commended on their unity and performing bourreés with ease.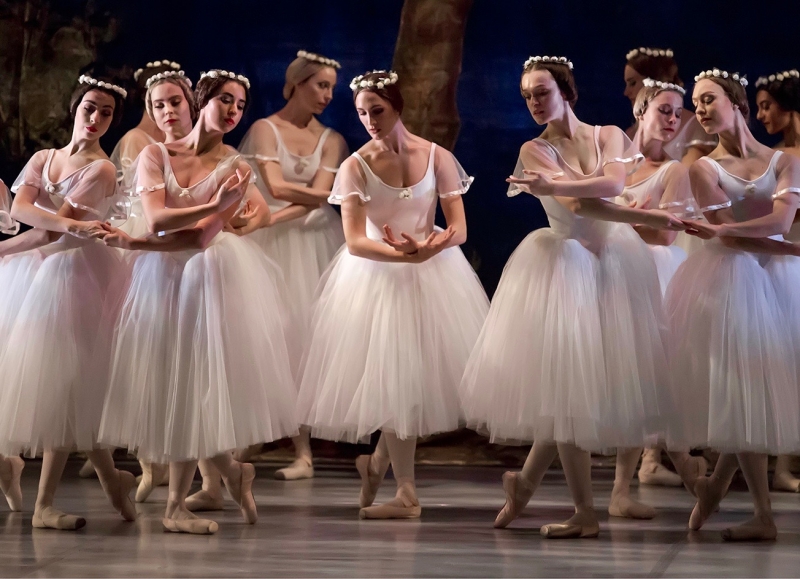 Where LES SYLPHIDES can be described as having a romantic mood to it, INGOMA is quite the opposite but just as - if not more so - evocative. As an untrained dancer, I am always in awe of how dance can bring up such strong emotions in an audience member, and INGOMA is one piece that I will be remembering for a long time.
Choreographed by Mthuthuzeli November, INGOMA is inspired by the poem Blue Head by Asisipho Ndlovu Malunga. Taking further inspiration from the African Mine Workers' Strike of 1946 and the more recent mine strikes in Marikana, the mining environment is brought to us on an elongated dimly-lit Opera House stage. The set and lighting design immediately place one into that claustrophobic, gloomy space, with the ambience heightened by Peter Johnsen's arresting compositions.
INGOMA centers on the struggles of the black miners while also imagining the struggles their loved ones had to go through. November states his focus for this ballet was to be "fully driven by visceral emotion" and wanted to "communicate human-to-human with the audience". He exceeds in achieving this not only through his choreography, but also through the way the Cape Town City Ballet has fully embraced the performance. Throughout, one gets the sense every dancer is putting their all into a choreographically- and emotionally-challenging piece.
Lêusson Muniz and Mikayla Isaacs particularly work excellently together as Lead Man and Lead Lady in INGOMA. Muniz shows unwavering stamina and Isaacs complements this with her graceful albeit powerful presence; a true tour-de-force on stage. Especially effective in INGOMA were repetitive, smaller moves in group and partner settings. Their effectiveness was also increased by the costume designs.
Notably performed during Artscape's 50th year, the well-executed South African premiere of INGOMA, and the contrasting classical ballet LES SYLPHIDES, is an accomplishment for Cape Town City Ballet in 2021 that will not easily be forgotten.
Photo credit: Danie Coetzee
---
INGOMA / LES SYLPHIDES will be presented on 19, 22, 27,28, May and 3, 4 and 5
June at 19h30 with matinees on 22 and 29 May at 15h00. Tickets cost R300 each for the evening performances and R250 each for the matinee. Bookings can be made at Artscape Dial-a-seat 021 421 7695 or through Computicket.