Interview: Steinway Pianist Charl Du Plessis To Perform in Aardklop Aubade Concert Series
Celebrated pianist and local South African tenor present CARUSO & LANZA IN AFRICA at Affies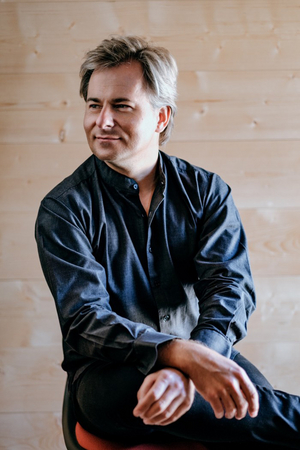 Eleven years since being the youngest pianist in Africa to be named a Steinway Artist, Charl du Plessis has had an illustrious career both locally and internationally. Performing as part of Aardklop Aubade classical music concert series in collaboration with the Afrikaanse Hoër Seunskool, Du Plessis chats about his musical history and upcoming concert, CARUSO & LANZA IN AFRICA.
BWW: Tell us a bit about your journey as a pianist. How did you discover your talent?
Charl: I come from a non-musical family so I was the exception on the rule and a bit of a freak. All I wanted to to was sing, dance and entertain people. My poor parents! They were so polite and gave me space to be creative and be myself. At first I realised I have a good boy soprano voice and that became my thing, but later piano took over after my voice changed.
BWW: What has your career been like since being named a Steinway Artist in 2010?
Charl: Growing up in a house with a Steinway was a true luxury and that is why I was well aware of the benefits of owning and playing on such a world-class instrument. It has given my career an immense boost with connections globally and allowed me to slot into a network of other artists. I have since upgraded our family Steinway to a better one and continue to be in awe of the craftsmanship and how safe it makes me feel to walk on stage and see that name when I sit down to play.
BWW: Congratulations on the release of your first solo album last year! What was the process like making that album?
Charl: It was so great. I wanted to do something completely different and decided to just improvise for this project to have something spontaneous and fresh. I was locked up in a theatre for 3 full days and played whatever came into my head and my producer and recording engineer Peter Auret was so kind and nudged me in all kinds of directions. People seem to enjoy the album very much and as the title suggests I was drawing "FREEHAND", but with notes on a piano.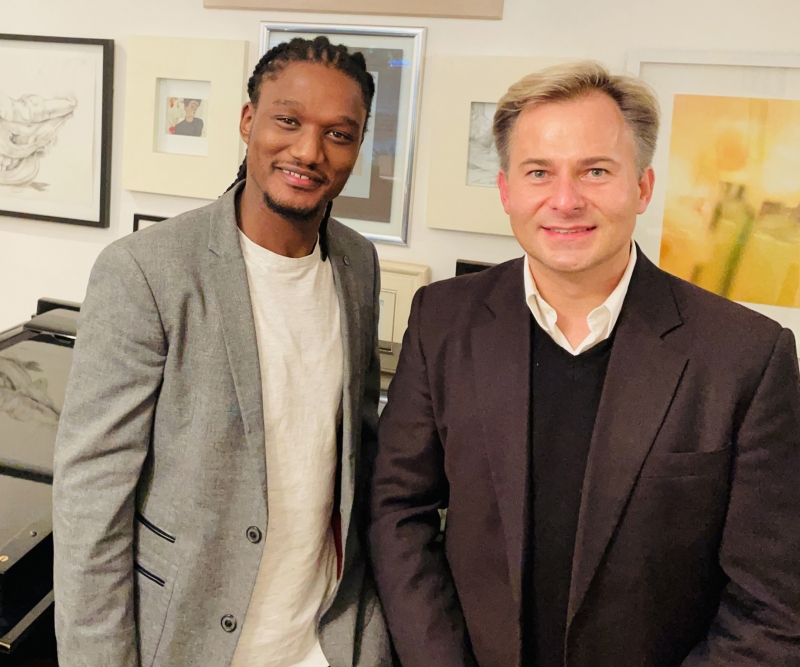 BWW: Your specialties are classical and jazz piano. Do you ever favour one over the other, or do you see where the mood takes you?
Charl: I think the combination again stems from my parents who enjoyed the classical pieces I had to learn but always nudged me in a jazz direction, because they like the songs of Sinatra, Streisand and Elvis. So I was improvising before I even knew what the term meant. I can not choose between the two - it is like children where it is possible to love both equally! From a business point of view I am very happy to be able to do both as the benefit of saying yes to more work, creating my own unique crossover sound and enjoying a broad spectrum of styles in my musical diet.
BWW: In CARUSO & LANZA IN AFRICA you perform with Phenye Modiane. What has been a highlight of working with this talented opera tenor?
Charl: He is so professional and knows everything off by heart in every rehearsal. He is punctual, looks good, and has a great voice. His personality is pure sunshine and this is what we call the full package.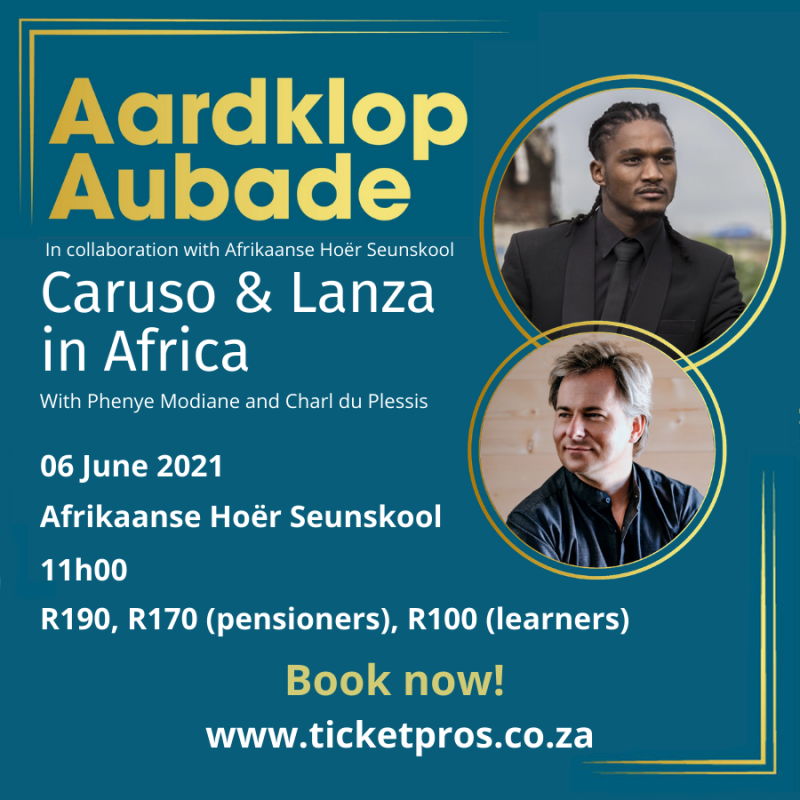 BWW: What genre/s will be featured in CARUSO & LANZA IN AFRICA?
Charl: Only classical arias, Neapolitan songs, and one or two popular songs, which sound so beautiful in the voice of Phenye.
BWW: After CARUSO & LANZA IN AFRICA, do you have any more performance plans for 2021?
Charl: So far Aubade will be our debut with this programme and depending on the restrictions for live performances, we would like to take this programme to smaller towns where people do not always have the chance to hear a tenor of this stature.
Photo credit: Supplied
---
The Aardklop Aubade classical music concert series in collaboration with the Afrikaanse Hoër Seunskool presents CARUSO & LANZA IN AFRICA on Sunday, 06 June 2021 at 11am in the school hall. Tickets for this 75-minute concert are priced at R100 for learners, R170 for pensioners and R190 for adults are on sale at ticketpros.co.za