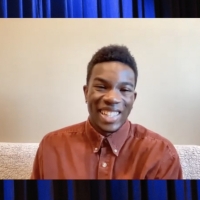 by Backstage With Richard Ridge - Jun 26, 2022
There's a new Orpheus coming to a town near you! Chibueze Ihuoma, previously an understudy in the national tour of Hadestown, just officially took over the role during its residence in San Francisco. BroadwayWorld's Richard Ridge is chatting with Ihuoma about how he got the part, what his Orpheus is like, and so much more!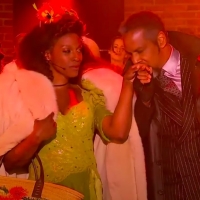 by Michael Major - May 18, 2022
Watch the Hadestown Tour Cast TV performance which featured Nicholas Barasch as Orpheus, Morgan Siobhan Green as Eurydice, Levi Kreis as Hermes, Kimberly Marable as Persephone, and Kevyn Morrow as Hades. The Fates are played by Belén Moyano, Bex Odorisio, and Shea Renne.