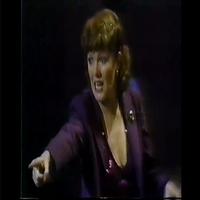 by BroadwayWorld TV - May 8, 2010
The late Lynn Redgrave has a ball singing Ira Gershwin and Kurt Weill's 'The Saga of Jenny' from Lady in the Dark. This video is taken from a PBS special called 'Musical Comedy Tonight 2,' the second of 3 specials put together by Sylvia Fine Kaye and featuring selections from classic musicals. Reprising the number with her are Danny Kaye and Richard Crenna. The special aired February 11, 1981.
by Samantha Jacobsen - Oct 16, 2009
Welcome to BroadwayWorld TV's weekly video series, BroadwayBeat's Priceless Spotlight. The program presents special moments by some of theatre's past, present, and future greats!