Wit - 2012 - Broadway
WIT follows a brilliant and exacting poetry professor (Nixon) as she undergoes experimental treatment for cancer. A scholar who devoted her life to academia, she must now face the irony and injustice of becoming the subject of research.
WIT had its New York premiere in 1998 receiving universal acclaim and ran Off-Broadway for over 500 performances. It was the most honored play of the season garnering the Pulitzer Prize for Drama and was named Best Play by the New York Drama Critic Circle, the Drama Desk Awards, the Outer Critics Circle Awards, the Drama League, and the Lucille Lortel Awards.
Video preview
Photo preview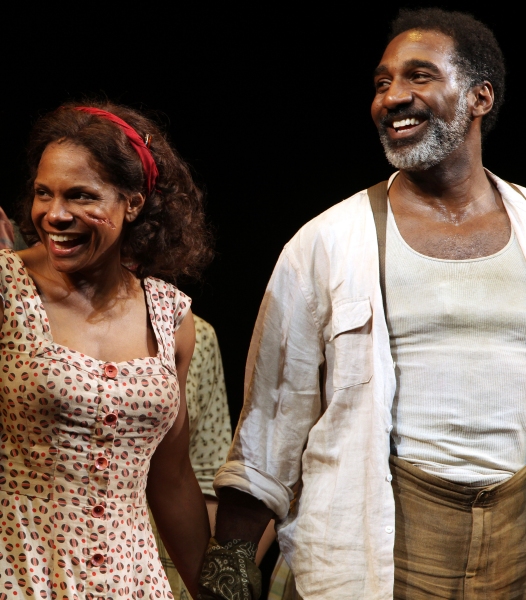 Featured Reviews For Wit
Broadway Review: 'Wit' - Philadelphia Inquirer
Wit is, of course, scary - when is cancer not? But it's also funny - very funny - which is part of its triumph; we understand the pain and the process so much more clearly through the main character's witty vision. Nixon delivers those insights, in a play the character has constructed about her life with cancer, with a shaved head and no eyebrows - her character is on the highest dose of chemo possible. Emma Thompson shaved her scalp for Mike Nichols' tele-play of Wit on HBO (2001), as do actresses in regional theater. Nixon's normally expressive face is even more so, with a baseball cap perched on her high forehead
Wit: Theater Review - Hollywood Reporter
A deserving winner of the 1999 Pulitzer Prize for Drama, Margaret Edson's Wit is a work of delicately calibrated opposites. It pits detached clinical observation on one side against raw human emotion on the other, while somehow making dry humor and wrenching pathos travel hand in hand. In Lynne Meadow's unerringly focused staging for Manhattan Theatre Club, and above all in Cynthia Nixon's shattering performance, that balancing act is rendered with piercing accuracy.