Tuck Everlasting - 2016 - Broadway
Good girl Winnie Foster's world has been safely contained behind the picket fence that surrounds the house she shares with her mother and grandmother. Yearning to break free, Winnie runs deep into the woods behind their house where she discovers the Tuck family and the secret they've been keeping. That secret sets Winnie and the Tucks out on an adventure that will test what they believe and challenge them to truly be alive, now and forever.
Video preview
Photo preview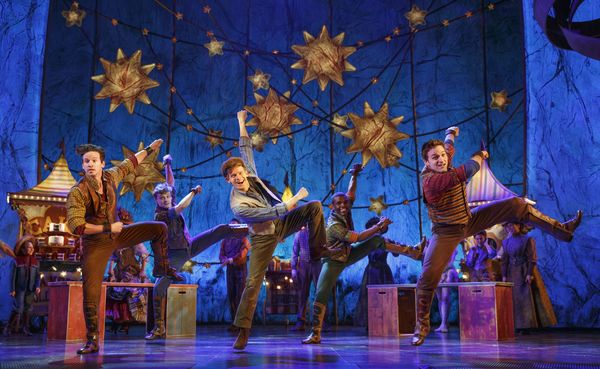 Schedule
Running Time: Two hours and 30 minutes, with one intermission
Featured Reviews For Tuck Everlasting
'Tuck Everlasting' Broadway Review: Why Immortality Isn't What It's Cracked Up to Be - The Wrap
If immortality is so awful here on earth, why do people pray for it before they die? Neither the musical nor its source material...asks that question. The show's first act...finds it necessary to ask all sorts of other less interesting questions...Shear and Federle answer most (but not all) of the above questions about the Tuck family, but it takes them forever. More than anything else in "Tuck Everlasting," their lax narrative gives us a real glimpse of just how long forever can be. The songs by Chris Miller and Nathan Tysen also give a nod to eternity. No tune seems to have a beginning, a middle and an end..."Tuck Everlasting"...is more whimsical than it is broad slapstick, and Nicholaw is better with the latter. As a result, the performances in "Tuck" come off as merely Broadway generic.
Theater Review: 'Tuck Everlasting' - Bergen Record
The trim, nicely executed show, which opened Tuesday night at the Broadhurst Theatre, is taken from Natalie Babbitt's widely read 1975 children's novel about the involvement of an 11-year-old girl, Winnie (Sarah Charles Lewis), with the Tucks, an ordinary-seeming family who've discovered the secret of eternal life.
Tuck Everlasting Broadway Cast