The Gershwins' Porgy and Bess - 2012 - Broadway
THE GERSHWINS' PORGY AND BESS is the classic American tale is set in the 1930s in Catfish Row, a neighborhood in Charleston, South Carolina. Bess, beautiful and troubled, turns to Porgy, the crippled beggar, in search of safety after her possessive lover Crown commits murder. As Porgy and Bess's love grows, their future is threatened by Crown and the conniving Sporting Life. This heartbreaking love story boasts some of the most famous and beloved works from the Great American Songbook, including: "Summertime," "Bess, You Is My Woman," "It Ain't Necessarily So" and "I Loves You, Porgy."
Video preview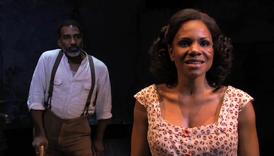 Photo preview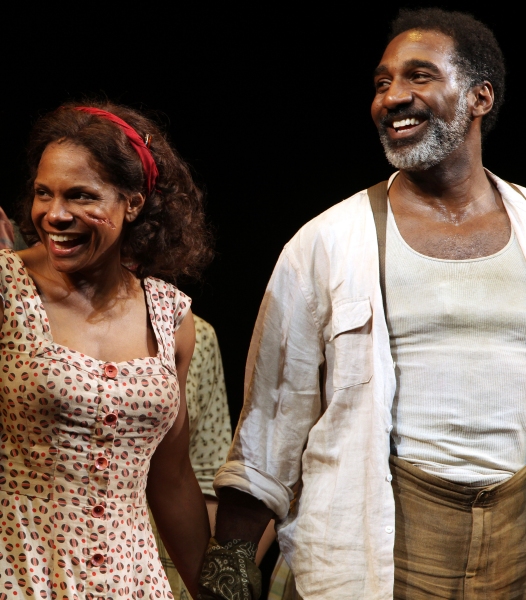 Featured Reviews For The Gershwins' Porgy and Bess
On Broadway, a 'Porgy' with Bess at its core - Boston Globe
Now that the far-from-happy dust has settled from Stephen Sondheim's preemptive broadside, now that the American Repertory Theater production of "The Gershwins' Porgy and Bess'' has finally arrived on Broadway, it can be seen, and gloriously heard, for what it is: a fully realized work that pays homage to a classic while infusing it with new, thrilling life.
Theater Review: The Gershwins' Porgy and Bess - amNY
"The Gershwins' Porgy and Bess," which trims the show's length to two and a half hours and adds new dialogue by avant-garde playwright Suzan Lori-Parks, both preserves the integrity of the original piece and makes for absolutely thrilling musical theater. It is directed by Diane Paulus, who staged the recent "Hair" revival.
The Gershwins' Porgy and Bess Broadway Cast