The Gershwins' Porgy and Bess - 2012 - Broadway
THE GERSHWINS' PORGY AND BESS is the classic American tale is set in the 1930s in Catfish Row, a neighborhood in Charleston, South Carolina. Bess, beautiful and troubled, turns to Porgy, the crippled beggar, in search of safety after her possessive lover Crown commits murder. As Porgy and Bess's love grows, their future is threatened by Crown and the conniving Sporting Life. This heartbreaking love story boasts some of the most famous and beloved works from the Great American Songbook, including: "Summertime," "Bess, You Is My Woman," "It Ain't Necessarily So" and "I Loves You, Porgy."
Video preview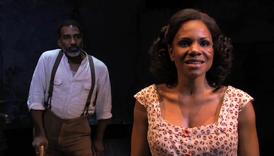 Photo preview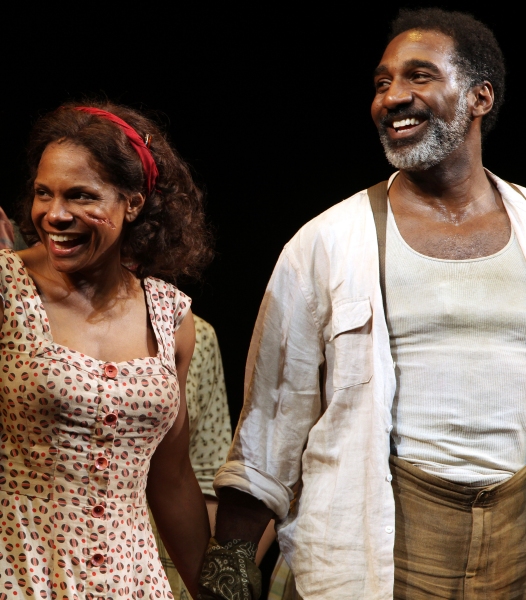 Featured Reviews For The Gershwins' Porgy and Bess
Broadway review: 'Porgy and Bess' - Philadelphia Inquirer
The immensely satisfying Porgy and Bess that opened in a Broadway revival Thursday night is not your grandma's P&B. In a controversial makeover that has ended up neither controversial nor very much made over, what you get is a compelling and confident mixture of opera and stage sense that drives the music as well as the story.
A New Storm's Brewing Down on Catfish Row - New York Times
But there's a catch. Ms. McDonald's Bess is — in a word — great; the show in which she appears is, at best, just pretty good. She and (the robust and intimidating) Mr. Boykin inhabit a world of exalted, dangerous passions that is separate from the rest of the denizens of Catfish Row...The enduring and magnetic appeal of Gershwin's score is undeniable. It is pleasantly sung and played here. (William David Brohn and Christopher Jahnke did the new orchestrations; Constantine Kitsopolous is the music director and conductor.) Yet even theatergoers unfamiliar with "Porgy and Bess" may sense a thinness in the music. The big spiritual choral numbers should storm the gates of heaven; here they sound pretty but defeated and earthbound, like angels shorn of their wings.
The Gershwins' Porgy and Bess Broadway Cast