The Curious Incident of the Dog in the Night-Time - 2014 - Broadway
THE CURIOUS INCIDENT OF THE DOG IN THE NIGHT-TIME transferred to London's West End, following a sold-out run at the National's Cottesloe Theatre in 2012. The production received seven 2013 Olivier Awards, including Best New Play.
Fifteen-year old Christopher has an extraordinary brain; he is exceptionally intelligent but ill-equipped to interpret everyday life. When he falls under suspicion for killing his neighbor's dog, he sets out to identify the true culprit, which leads to an earth-shattering discovery and a journey that will change his life forever.
The production is designed by three-time Olivier Award-winner Bunny Christie, with lighting by Tony Award-winner Paule Constable, video design by Finn Ross, movement by Scott Graham and Olivier Award-winner Steven Hoggett for Frantic Assembly, music by Adrian Sutton and sound by Ian Dickinson for Autograph.
Video preview
Photo preview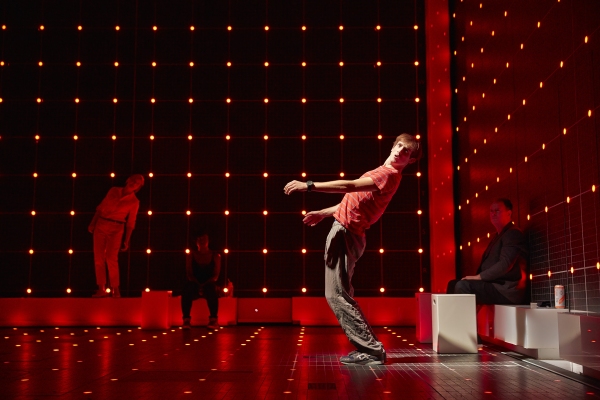 Schedule
Running Time: Two hours and 45 minutes
Featured Reviews For The Curious Incident of the Dog in the Night-Time
Broadway: 'Curious Incident' A Brilliant Mash-Up Of 'Billy Elliot', 'Beautiful Mind' - Deadline
What Stephens, Elliott and Christies (who also designed the tone-perfect costumes) - along with blazingly expressive lighting by Paule Constable, projections by Finn Ross and music by Adrian Sutton - is bring us inside the head of an exceptional outsider who is also unyieldingly one of us. Don't think for a second this is an after-school special, though special The Curious Incidentcertainly is. It may in the end be too sentimental to qualify as highbrow - but it's brilliant nonetheless.
Onstage, The Curious Incident of the Dog in the Night-Time Is a Different Animal - Vulture
There is more movement in The Curious Incident-the choreography is by Scott Graham and Steven Hoggett-than in many a musical. All the technical elements, from lighting (by Paule Constable) to sound (by Ian Dickinson) are world-class. Yet no matter how brilliantly done, the choice to highlight the workings of Christopher's unusual brain onstage through narration and illustration comes with trade-offs. You fret over his confusion and follow his reasoning, but after a while they threaten to smother the drama.
The Curious Incident of the Dog in the Night-Time Broadway Cast