The Curious Incident of the Dog in the Night-Time - 2014 - Broadway
THE CURIOUS INCIDENT OF THE DOG IN THE NIGHT-TIME transferred to London's West End, following a sold-out run at the National's Cottesloe Theatre in 2012. The production received seven 2013 Olivier Awards, including Best New Play.
Fifteen-year old Christopher has an extraordinary brain; he is exceptionally intelligent but ill-equipped to interpret everyday life. When he falls under suspicion for killing his neighbor's dog, he sets out to identify the true culprit, which leads to an earth-shattering discovery and a journey that will change his life forever.
The production is designed by three-time Olivier Award-winner Bunny Christie, with lighting by Tony Award-winner Paule Constable, video design by Finn Ross, movement by Scott Graham and Olivier Award-winner Steven Hoggett for Frantic Assembly, music by Adrian Sutton and sound by Ian Dickinson for Autograph.
Video preview
Photo preview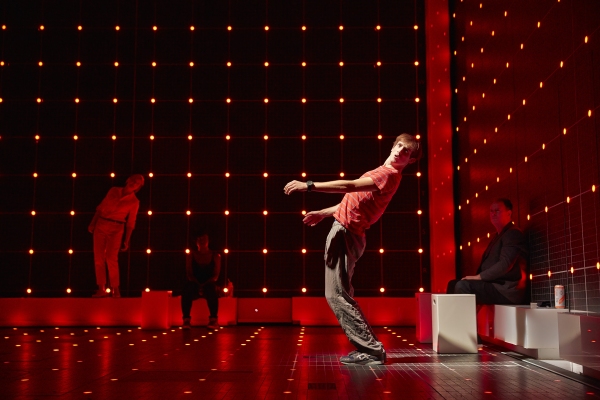 Schedule
Running Time: Two hours and 45 minutes
Featured Reviews For The Curious Incident of the Dog in the Night-Time
Onstage, The Curious Incident of the Dog in the Night-Time Is a Different Animal - Vulture
There is more movement in The Curious Incident-the choreography is by Scott Graham and Steven Hoggett-than in many a musical. All the technical elements, from lighting (by Paule Constable) to sound (by Ian Dickinson) are world-class. Yet no matter how brilliantly done, the choice to highlight the workings of Christopher's unusual brain onstage through narration and illustration comes with trade-offs. You fret over his confusion and follow his reasoning, but after a while they threaten to smother the drama.
Broadway's bountifully imaginative 'Curious Incident' - Washington Post
At times, admittedly, you need a little patience with the unfolding of "The Curious Incident." While the piece supplies its share of touching moments - and even some outrageously sentimental ones, involving a puppy - the world it conjures is never overrun with kindly types, eager to come to the aid of a struggling young soul. That the production remains true to this rather unsparing vision is as much to its credit as is all that technical wizardry.
The Curious Incident of the Dog in the Night-Time Broadway Cast