Sunday in the Park with George - 2017 - Broadway
Jake Gyllenhaal and Annaleigh Ashford, who both earned raves for their portrayals, will return to their roles, and will mark the second major Broadway revival of Sondheim and Lapine's Pulitzer Prize-winning musical.
Sondheim and Lapine's masterpiece follows painter Georges Seurat (Jake Gyllenhaal) in the months leading up to the completion of his most famous painting, A Sunday Afternoon on the Island of La Grande Jatte. Consumed by his need to "finish the hat," Seurat alienates the French bourgeoisie, spurns his fellow artists, and neglects his lover Dot (Annaleigh Ashford), not realizing that his actions will reverberate over the next 100 years.
Sunday in the Park with George is produced on Broadway by Adam Speers for Ambassador Theatre Group, New York City Center, Jeanine Tesori, and Riva Marker.
Photo preview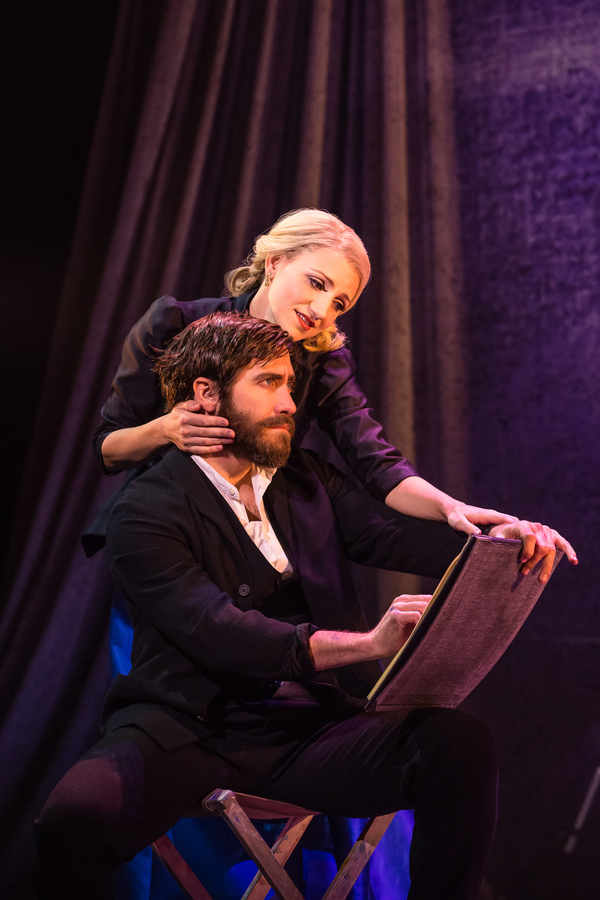 Schedule
Running Time: 2 hours and 30 minutes, with 1 intermission
Featured Reviews For Sunday in the Park with George
'Sunday in the Park with George' review: Jake Gyllenhaal, Annaleigh Ashford star in superb revival - amNY
This revival (directed by Sarna Lapine, niece of James Lapine) originated as a concert staging at City Center. With the exception of an elaborate light sculpture sequence, it is a simple presentation that lacks the visual thrills of the original production or the 2008 Broadway revival. However, storytelling is focused and the score (played by a full orchestra) sounds as glorious as ever. Compared with other actors who have played the role, Gyllenhaal's Georges is sensitive, wounded and even sympathetic.
Review: In 'Sunday in the Park With George,' Jake Gyllenhaal never looks up from the canvas - Chicago Tribune
Lapine's overall approach - assuming that is what I am describing here - is a perfectly justifiable and resonant way into this show and, I'd wager, a closer match for where Lapine (her uncle) and Sondheim are now with regard to their midlife show. The downside, though, of the projection of art as personality-killing necessity is that you don't see a lot of possibility for life lived the other way - you know, the functional one with the love, art and kids - and the diminished potential of the road not traveled has the impact of cutting the tension in the piece and compromising one of its most perpetually engaging qualities.
Sunday in the Park with George Broadway Cast