Sunday in the Park with George - 2017 - Broadway
Jake Gyllenhaal and Annaleigh Ashford, who both earned raves for their portrayals, will return to their roles, and will mark the second major Broadway revival of Sondheim and Lapine's Pulitzer Prize-winning musical.
Sondheim and Lapine's masterpiece follows painter Georges Seurat (Jake Gyllenhaal) in the months leading up to the completion of his most famous painting, A Sunday Afternoon on the Island of La Grande Jatte. Consumed by his need to "finish the hat," Seurat alienates the French bourgeoisie, spurns his fellow artists, and neglects his lover Dot (Annaleigh Ashford), not realizing that his actions will reverberate over the next 100 years.
Sunday in the Park with George is produced on Broadway by Adam Speers for Ambassador Theatre Group, New York City Center, Jeanine Tesori, and Riva Marker.
Photo preview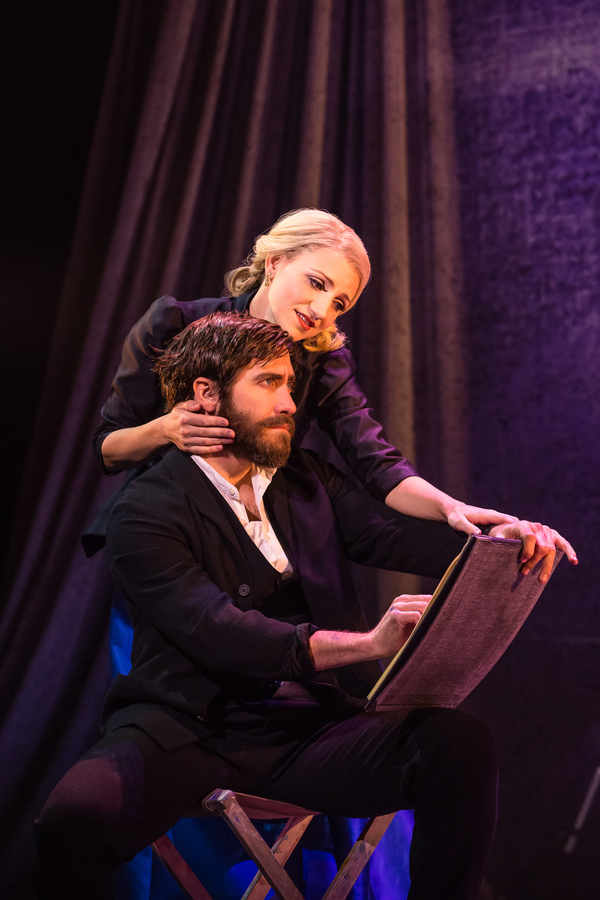 Schedule
Running Time: 2 hours and 30 minutes, with 1 intermission
Twitter Watch
@hudsonbway
06/29/2021 10:33am
? Plaza Suite starring Matthew Broderick and @SJP and directed by John Benjamin Hickey is coming to Broadway, and t… https://t.co/gs8EGweu6p
@hudsonbway
03/30/2021 03:33pm
Tonight at 8pm @BroadwayUpClose is taking a virtual deep dive into Hudson Theatre! With rare photos and videos, gue… https://t.co/kiW3rGxYVj
Featured Reviews For Sunday in the Park with George
'Sunday In The Park' Review: Jake Gyllenhaa &, Annaleigh Ashford Bring Revival To Broadway's Newest Theater - Deadline
Nevertheless, their names will not soon disappear from the thoughts of Tony voters come spring, for what was clear when the show was presented last October is more so today: This is a spectacular revival and the principals are simply breathtakingly good. The performances are assured - indeed, they've only grown in confidence. Moreover, the semi-staging by Lapine's niece, Sarna Lapine, with musical staging by Ann Yee, reveals (as if we needed reminding), one of the most beautiful, moving and endlessly inventive scores ever written, not to mention the equally ambitious and rewarding book that frames it.
Jake Gyllenhaal's Broadway Triumph: Review of Stephen Sondheim's 'Sunday in the Park With George' - Daily Beast
If Gyllenhaal and Ashford are the name draws, don't be surprised when you fall absolutely under the spell of the entire ensemble, including Seurat's mother (played by Penny Fuller, who turns out to be a battleaxe with a far-from-hardened heart), her nurse, two soldiers, two chatty shop-girls called Celeste (Ashley Park and Jenni Barber, adept scene-stealers both, particularly Park and her adorably annoying laugh), Louis the baker with whom Dot makes a calculated match, and two hideously philistine-ish American tourists.
Sunday in the Park with George Broadway Cast