Spring Awakening - 2015 - Broadway
Deaf West's production of SPRING AWAKENING floored the critics when it premiered in California, prompting the Los Angeles Times to write, "It's hard to enumerate all the ways in which Deaf West's SPRING AWAKENING is so very, very good." Now this unapologetically brilliant new production is coming to New York.
When it debuted on Broadway, SPRING AWAKENING's raw and honest portrayal of youth in revolt shattered expectations of what a musical could do, earning it 8 Tony Awards, including Best Musical, Best Book (for writer, Steven Sater) and Best Score (for composer, Duncan Sheik). Deaf West's innovative new production takes this already revolutionary musical to electrifying new heights by choreographing sign language into the production, intensifying the rift between the lost and the longing teenagers and the adults who refuse to hear them. Directed by Michael Arden, Deaf West's SPRING AWAKENING is full of knockout performances, explosive music and soul-stirring emotion.
Video preview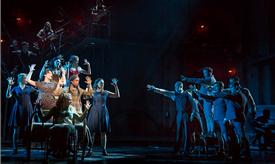 Photo preview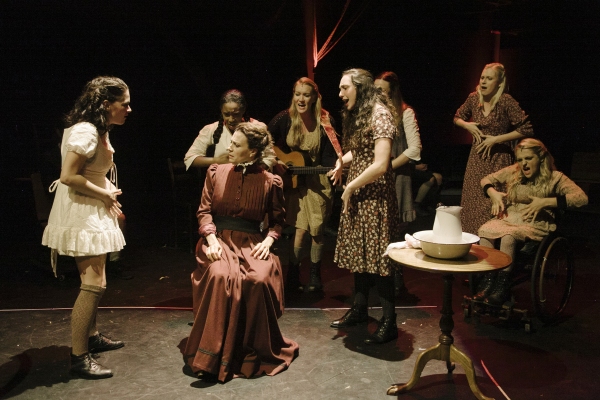 Schedule
Running Time: Two hours and 20 minutes, with 1 intermission
Featured Reviews For Spring Awakening
Theater Review: A Signed (But Not Silenced) Spring Awakening - Vulture
Occasionally - and Deaf West Theatre's production of Spring Awakening is a superb example - something latent in the material meets the mood of the time to make a revival not just a necessity but a great pleasure... This revival would have been unjustifiable were it not for the brilliant idea of placing the story in the context of deafness and using many deaf actors to tell it.
'Spring Awakening' review: Deaf West winning Broadway revival is going to wound you - NY Daily News
The show combines hearing and non-hearing actors who use American Sign Language. Some roles are played by two actors - one who sings and speaks, one who signs. Many in the cast do both at once. The result: Lines and lyrics look as poetic and provocative as they sound.
Spring Awakening Broadway Cast