Spring Awakening - 2015 - Broadway
Deaf West's production of SPRING AWAKENING floored the critics when it premiered in California, prompting the Los Angeles Times to write, "It's hard to enumerate all the ways in which Deaf West's SPRING AWAKENING is so very, very good." Now this unapologetically brilliant new production is coming to New York.
When it debuted on Broadway, SPRING AWAKENING's raw and honest portrayal of youth in revolt shattered expectations of what a musical could do, earning it 8 Tony Awards, including Best Musical, Best Book (for writer, Steven Sater) and Best Score (for composer, Duncan Sheik). Deaf West's innovative new production takes this already revolutionary musical to electrifying new heights by choreographing sign language into the production, intensifying the rift between the lost and the longing teenagers and the adults who refuse to hear them. Directed by Michael Arden, Deaf West's SPRING AWAKENING is full of knockout performances, explosive music and soul-stirring emotion.
Video preview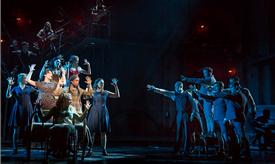 Photo preview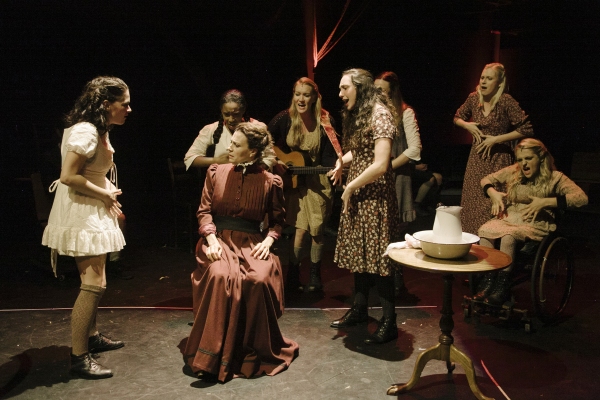 Schedule
Running Time: Two hours and 20 minutes, with 1 intermission
Featured Reviews For Spring Awakening
'Spring Awakening' Theater Review: Kids Just Want to Have Fun, the Adults Won't Let Them - The Wrap
Arden is much better when he just mixes things up. Especially inventive are his use of posters, projection of words and silences. Sometimes he shows amazing restraint and creativity, as when Mientus seduces Castille atop an upright piano and Stewart's piano player swivels around on his chair in silent ecstasy. Much less wonderful is the over-the-top act one finale when Frank and McKenzie finally make it, surrounded by a hallelujah chorus complete with priests and incense. As for the adults, Russell Harvard, Camryn Manheim, and Patrick Page play a variety of adult villains. Only Marlee Matlin manages to give her roles a modicum of humanity.
Broadway Review: Deaf West's 'Spring Awakening' - Variety
"Spring Awakening" puts such inclusivity to thematic use while keeping the show's rock-music energy high. For most of the show, the band remains integrated into the shadows of Dane Laffrey's industrial-looking set, whose steel walls and rolling stairs look more like a 20th-century power station than a German boys' school. But when necessary, the musicians aren't afraid to run out into the audience, who won't soon forget the sight of Matlin rocking an electric guitar in the boxed seats.
Spring Awakening Broadway Cast