Picnic - 2013 - Broadway
William Inge's Pulitzer Prize-winning play Picnic returns to Broadway in a striking new production helmed by acclaimed director Sam Gold (Roundabout's Look Back in Anger, Seminar). Passionate, sensual and delightfully funny, Picnic is a timeless American classic about the line between restraint and desire.
Video preview
Photo preview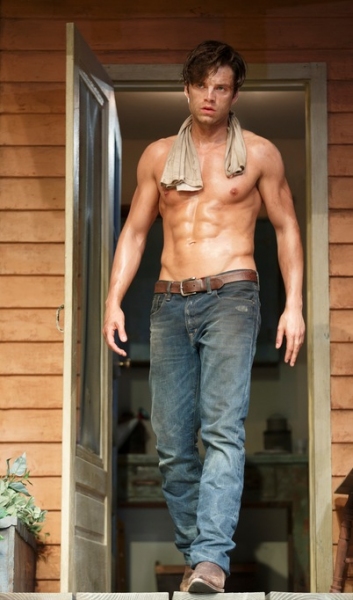 Featured Reviews For Picnic
Review: This 'Picnic' basket has a sexy drifter - Associated Press
Inge might be amazed that his bittersweet examination of life's disappointments is here presented as a broader comedy, but director Sam Gold and the seasoned cast members mostly make it work...Gold has overlaid humorous interpretations onto Inge's stilted and dated dialogue, often to good effect, while still keeping the period feel. If this technique doesn't help amp up the tension that should be building throughout the play, it makes for good entertainment on the handsomely detailed set of scuffed-up houses with a claustrophobic rusty-looking wall towering above.
Hunky Drifter Stirs Local Biddies in 'Picnic': Review - Bloomberg
The voltage is more palpable in Joshua Logan's 1955 film starring a smoldering Kim Novak and a feral William Holden than it is in this earnestly detailed but sexless revival. Sebastian and Grace look the parts, but an essential element of palpable desire is missing...Still, if there's any justice in the world, a special Tony Award for most intense duet would go to Reed Birney and Elizabeth Marvel, who play Howard and Rosemary, the owner of a dry-goods store and a school teacher.