Other Desert Cities - 2011 - Broadway
In Other Desert Cities, Brooke Wyeth (Rachel Griffiths) returns home to Palm Springs after a six year absence to see her parents (Stockard Channing and Stacy Keach), her brother (Thomas Sadoski), and her aunt (Judith Light). Brooke announces that she is about to publish a memoir dredging up a pivotal and tragic event in the family's history – a wound they don't want reopened. In effect, she draws a line in the sand and dares them all to cross it.
This critically acclaimed production premiered at Lincoln Center Theater last winter. It played to sold out houses during its limited engagement run, and was named Outstanding New Off-Broadway Play by the Outer Critics Circle.
Video preview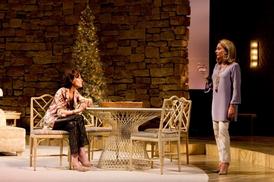 Photo preview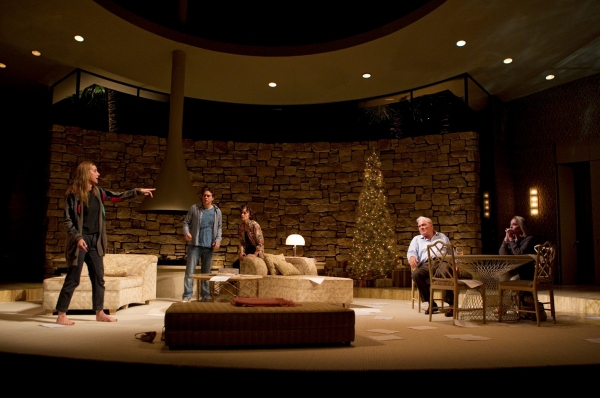 Schedule
Running Time: 2 hours and 15 minutes, with one intermission
Featured Reviews For Other Desert Cities
Other Desert Cities: My Review - Village Voice
Baitz's initial banter is fun, but in Act Two dimensions are added and the play becomes Tennessee-Williams-like in its recriminations, revelations, and shifting loyalties, going beyond the scope of the usual "Someone's spilling the beans" drama. As the rage boils to a head, the characters (two of whom love saying "I know myself") find that they never really knew each other, and they're in for a few shocks that are well played by a cast of well-knowns.
Theater Review: 'Other Desert Cities' - amNY
At first glance, "Other Desert Cities" doesn't seem all that different from numerous other family dramas in which tensions mount and secrets inevitably spill. But it is distinguished by the depth and complexity of each and every character, as well as the play's seamless structure...Under Mantello's directional finesse, this exceptional five-member cast turns Baitz's blueprint of family squabbling into a portrait of regret and denial that is as witty and entertaining as it is emotionally cathartic.
Other Desert Cities Broadway Cast