Motown the Musical - 2013 - Broadway Tickets, News, Info & More
MOTOWN THE MUSICAL is Broadway's record-breaking smash hit that tells the true story behind the beat that changed minds, touched lives and took the world by storm. Diana Ross, Michael Jackson, Smokey Robinson, Stevie Wonder, Marvin Gaye, The Temptations- MOTOWN THE MUSICAL shows how these legendary artists and so many more created the soundtrack that transformed America. With over 40 classic songs such as "My Girl," "What's Going On," "Dancing in the Street," "I Heard It Through The Grapevine" and "Ain't No Mountain High Enough," this explosive Broadway event is the next chapter of Motown's incredible history- and an experience you'll never forget.
"SOMETHING CLOSE TO RAPTURE SPREADS THROUGH THE AUDIENCE!"
-The New York Times
Video preview
Photo preview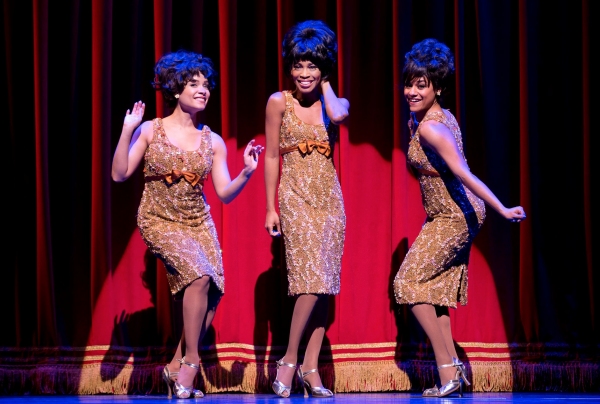 Schedule
Running Time: 2 hours and 45 minutes, with one intermission
Featured Reviews For Motown the Musical
'Motown' is visually uninspired, but musically exciting - NY Post
Here's what a $150 orchestra seat gets you at "Motown: The Musical": bargain-basement sets, basic choreography performed merely adequately, and laughable dialogue. But then there are the songs: thrilling, unimpeachable, familiar yet still completely fresh. They fill the Lunt-Fontanne Theatre in a huge, giddy rush - and number a whopping 59, though most are shortened.
STAGE REVIEW Motown: The Musical (2013) - Entertainment Weekly
At its best, the new Broadway show - produced and scripted by Gordy himself - plays like a theme night on an all-star season of American Idol, packing in nearly 60 songs from a wide swath of the label's most recognizable artists. But between the energetic musical performances, backed by a tight 18-piece orchestra and boasting spirited choreography by Patirica Wilcox and Warren Adams, the cast is left to grapple with Berry's frankly amateurish book.
Motown the Musical Broadway Cast