Motown the Musical - 2013 - Broadway
MOTOWN THE MUSICAL is Broadway's record-breaking smash hit that tells the true story behind the beat that changed minds, touched lives and took the world by storm. Diana Ross, Michael Jackson, Smokey Robinson, Stevie Wonder, Marvin Gaye, The Temptations- MOTOWN THE MUSICAL shows how these legendary artists and so many more created the soundtrack that transformed America. With over 40 classic songs such as "My Girl," "What's Going On," "Dancing in the Street," "I Heard It Through The Grapevine" and "Ain't No Mountain High Enough," this explosive Broadway event is the next chapter of Motown's incredible history- and an experience you'll never forget.
"SOMETHING CLOSE TO RAPTURE SPREADS THROUGH THE AUDIENCE!"
-The New York Times
Video preview
Photo preview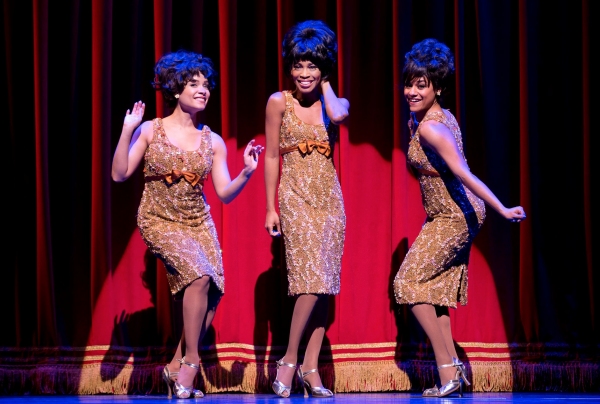 Schedule
Running Time: 2 hours and 45 minutes, with one intermission
Featured Reviews For Motown the Musical
'Motown the Musical' review: Bitter Berry - Newsday
And his book, though clunky and schematic and much too long, is not entirely a cornball tribute to his noble self. Despite the fine Brandon Victor Dixon as Gordy, we don't feel much of anything for the impresario and sometimes songwriter who, inspired as a kid by black boxing champ Joe Louis, borrows $800 from his loving family in Detroit and builds a music empire.
'Motown: The Musical' Is Entertaining, But It Doesn't Do Justice To Music Or Founder - Deadline Detroit
Although "Motown" has a few transcendent moments, the show does not, overall, equal the potential sum of its parts. In a recent interview with CBS about his career, Gordy said: "I took some risks and they all paid off, big-time. I mean, really big time." Unfortunately, this show might not be one of those big-time payoffs, unless defined narrowly as a reported $16 million in advance sales. "Motown" lacks the tight, narrative trajectory of "Jersey Boys," the current king of Broadway's jukebox musicals, with a run that began in 2005.
Motown the Musical Broadway Cast