Motown the Musical - 2013 - Broadway
MOTOWN THE MUSICAL is Broadway's record-breaking smash hit that tells the true story behind the beat that changed minds, touched lives and took the world by storm. Diana Ross, Michael Jackson, Smokey Robinson, Stevie Wonder, Marvin Gaye, The Temptations- MOTOWN THE MUSICAL shows how these legendary artists and so many more created the soundtrack that transformed America. With over 40 classic songs such as "My Girl," "What's Going On," "Dancing in the Street," "I Heard It Through The Grapevine" and "Ain't No Mountain High Enough," this explosive Broadway event is the next chapter of Motown's incredible history- and an experience you'll never forget.
"SOMETHING CLOSE TO RAPTURE SPREADS THROUGH THE AUDIENCE!"
-The New York Times
Video preview
Photo preview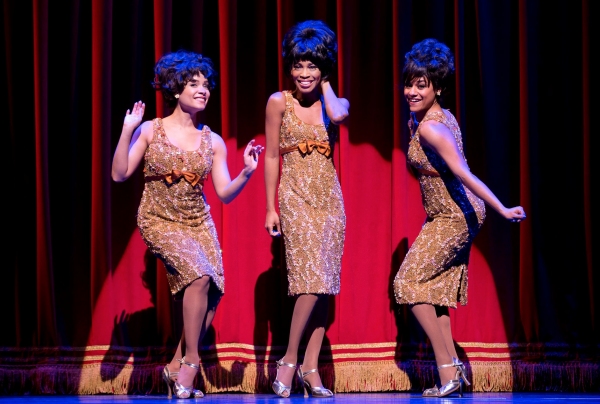 Schedule
Running Time: 2 hours and 45 minutes, with one intermission
Featured Reviews For Motown the Musical
Hot 'Motown' Bows to Berry Gordy; 'The Call': NYC Theater - Bloomberg
Over the course of this juicy soul jukebox show, we'll watch irresistible performances of the Detroit-born classics that brought "race music" into the mainstream, from Jackie Wilson's "Reet Petite" to the Supremes's "Stop In The Name Of Love" and the Jackson Five's "The Love You Save." ... The story behind the hits, as written by Berry Gordy and narrated in the show by his avatar, Brandon Victor Dixon, is a more depressing matter. The wince- and titter-inducing words between the songs and the ravishingly charged dance numbers are hagiography.
'Motown' musical sure to delight music fans with spot-on performances - Detroit News
It's hard to pack so many songs and so much story, but there is a rough and ready soulfulness, a Motor City heart in "Motown: The Musical" that carries the day.
Motown the Musical Broadway Cast