Marvin's Room - 2017 - Broadway Tickets, News, Info & More
Roundabout Theatre Company presents the Broadway premiere of Marvin's Room, Scott McPherson's award-winning, wildly funny play about the laughter that can shine through life's darkest moments. Anne Kauffman (Marjorie Prime, Maple and Vine) directs.
Lee is a single mother who's been busy raising her troubled teenage son, Hank. Her estranged sister Bessie has her hands full with their elderly father, his soap opera-obsessed sister - and a brand-new life-or-death diagnosis. Now the women are about to reunite for the first time in 18 years. Are Lee's good intentions and makeover skills enough to make up for her long absence? Can Bessie help Hank finally feel at home somewhere... or at least keep him from burning her house down? Can these almost-strangers become a family in time to make plans, make amends, and maybe make a trip to Disney World?
Exploring an unsentimental reality with hope, compassion and a dose of wonderfully absurd humor, Marvin's Room is a life-affirming reminder of the gift we give ourselves when we love unconditionally.
Video preview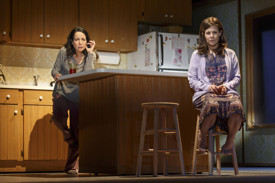 Photo preview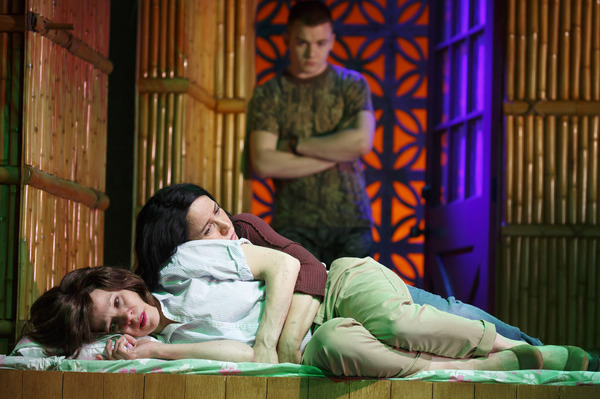 Featured Reviews For Marvin's Room
'Marvin's Room' review - Broadway News
It might be surmised that some quarter century later McPherson's bleak comedy might have lost some of its sting, now that the central metaphor of illness - the ghostly presence of the AIDS crisis - has somewhat abated. But in fact "Marvin's Room," seen today in the director Anne Kauffman's delicately hued but big-hearted production, seems as mordantly and ruefully truthful as ever. Maybe more so. As baby boomers struggle with issues of end-of-life care for their parents, and indeed themselves, and health care (mental and physical) has become a defining issue, if not the defining issue, in American political life, "Marvin's Room" feels even more acute and piercingly funny.
Broadway Review: 'Marvin's Room' With Janeane Garofalo & Lili Taylor; 'Measure For Measure' With Jonathan Cake - Deadline
It's to the credit of everyone involved - these committed actors, the sensitive director and most of all McPherson - that the connections slow to take hold are soldered like emotional strands that throw off sparks as they finally fuse. Even the vaguely batty Ruth - touchingly played by Celia Weston without an ounce of condescension - addicted to soap operas as she is to the little box that gives her a charge of relief (while setting off the automatic garage door at the same time) plays a key role. McPherson's roar of valedictory comes in Bessie's quiet remonstrance to Lee near the end, that her greatest fortune in life is not to have been loved but to have loved, fully and completely.
Marvin's Room Broadway Cast