Marvin's Room - 2017 - Broadway
Roundabout Theatre Company presents the Broadway premiere of Marvin's Room, Scott McPherson's award-winning, wildly funny play about the laughter that can shine through life's darkest moments. Anne Kauffman (Marjorie Prime, Maple and Vine) directs.
Lee is a single mother who's been busy raising her troubled teenage son, Hank. Her estranged sister Bessie has her hands full with their elderly father, his soap opera-obsessed sister - and a brand-new life-or-death diagnosis. Now the women are about to reunite for the first time in 18 years. Are Lee's good intentions and makeover skills enough to make up for her long absence? Can Bessie help Hank finally feel at home somewhere... or at least keep him from burning her house down? Can these almost-strangers become a family in time to make plans, make amends, and maybe make a trip to Disney World?
Exploring an unsentimental reality with hope, compassion and a dose of wonderfully absurd humor, Marvin's Room is a life-affirming reminder of the gift we give ourselves when we love unconditionally.
Video preview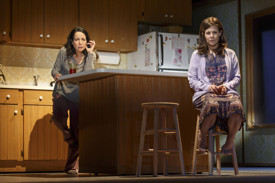 Photo preview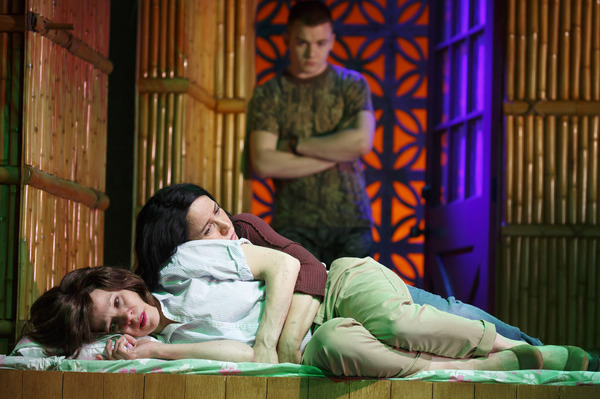 Featured Reviews For Marvin's Room
Marvin's Room - TimeOut NY
Scott McPherson's Marvin's Room may sound, from that description, like a certain kind of TV movie of the week. But this pained yet comforting play cuts its sentiment with laughing-into-the-darkness comedy, just this side of absurdism, that reflects the influence of John Guare and Christopher Durang. And it also suggests a deep understanding of illness and sacrifice, drawn from McPherson's personal family history and the world he inhabited. "I am 31, and my lover has AIDS," he wrote in a program note for the play's 1990 Hartford production. "Our friends have AIDS. And we all take care of each other, the less sick caring for the more sick." He died in 1992.
'Marvin's Room' with Lili Taylor and Janeane Garofalo as sisters: theater review - NY Daily News
Look closely and you'll see that Lili Taylor and Janeane Garofalo share a faint resemblance. For their roles as estranged sisters in "Marvin's Room," that comes in handy. The Broadway revival of Scott McPherson's 1990 play needs that sort of help. While the acting is fine, the comedic elements of the story about the intertwining of life and death sometimes feel forced. That includes early scenes with a ridiculous doctor. Anne Kauffman's staging for the Roundabout, moreover, doesn't always maximize the material. The pacing is Valium-induced sluggish and the out-of-scale physical production is ill-suited to the intimate goings-on.
Marvin's Room Broadway Cast