It's Only a Play - 2014 - Broadway
Matthew Broderick and Nathan Lane lead an all-star cast featuring F. Murray Abraham, Stockard Channing, Megan Mullally and Micah Stock in the Broadway comedy about the comedy of Broadway: It's Only a Play. Written by four-time Tony winner Terrence McNally and directed by three-time Tony winner Jack O'Brien, this is a celebration of theatre at its best- and theatre people behaving their not-so-best.
It's opening night of Peter Austin's (Matthew Broderick) new play as he anxiously awaits to see if his show is a hit. With his career on the line, he shares his big First Night with his best friend, a television star (Nathan Lane), his fledgling producer (Megan Mullally), his erratic leading lady (Stockard Channing), his wunderkind director, an infamous drama critic (F. Murray Abraham) and a fresh-off-the-bus coat check attendant (Micah Stock in his Broadway debut).
It's alternately raucous, ridiculous and tender- reminding audiences why there's no business like show business. Thank God!
Video preview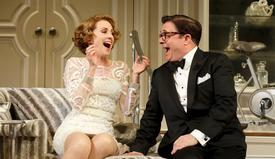 Photo preview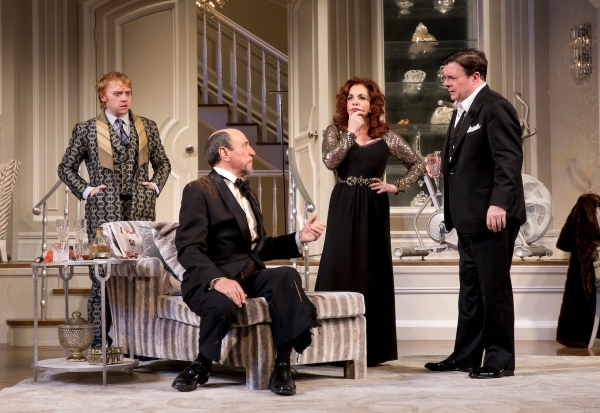 Schedule
Running Time: Two hours and 35 minutes
Featured Reviews For It's Only a Play
The Nathan Lane Show - Huffington Post
You will not likely find anything funnier onstage, just now, than Nathan Lane in the opening scene of Terrence McNally's It's Only a Play. Lane, as a humble off-Broadway actor turned top-tier sitcom star, is given a barrage of robustly funny jokes to launch at us, mostly of the lacerating variety...Mind you, laughs continue throughout the two-plus hours of this Jack O'Brien-directed opus; and good old Mr. Lane is omnipresent, always working to entertain us...Theatergoers will get their money's worth, if you can calculate worth by belly laffs, but it turns out that McNally's It's Only a Play is not all that much better than the play-within-a-play that the characters spend the night lamenting. "It's Only Nathan Lane," though, is a boffo bonanza.
It's Only a Play - TimeOut NY
"Tonight, everyone's a critic," says TV actor James Wicker (Lane), in town to celebrate the Broadway debut of his playwright friend Peter (Broderick)...Wicker's line is one of the few honest remarks in Terrence McNally's otherwise cliché-filled It's Only a Play. Mostly plotless and spun from the sketchiest of stereotypes and hoariest of showbiz prejudices, this insider trifle is too long, too shallow and not nearly funny enough...There are the customary paeans to the nobility of theater artists and their sacrifices for the wicked stage, but the evening's dominant mood is bitter, out-of-touch self-regard...If you're a show person of any sort...you may get a hearty laugh at the low-hanging fruit. If not, It's Only a Play may seem alien and awkward, a hybrid of 1980s sitcom schmaltz and 2014 Gawker trolling. Either way, it's a night of shameless, attenuated playwright navel-gazing.
It's Only a Play Broadway Cast