It's Only a Play Broadway
Matthew Broderick and Nathan Lane lead an all-star cast featuring F. Murray Abraham, Stockard Channing, Megan Mullally and Micah Stock in the Broadway comedy about the comedy of Broadway: It's Only a Play. Written by four-time Tony winner Terrence McNally and directed by three-time Tony winner Jack O'Brien, this is a celebration of theatre at its best- and theatre people behaving their not-so-best.
It's opening night of Peter Austin's (Matthew Broderick) new play as he anxiously awaits to see if his show is a hit. With his career on the line, he shares his big First Night with his best friend, a television star (Nathan Lane), his fledgling producer (Megan Mullally), his erratic leading lady (Stockard Channing), his wunderkind director, an infamous drama critic (F. Murray Abraham) and a fresh-off-the-bus coat check attendant (Micah Stock in his Broadway debut).
It's alternately raucous, ridiculous and tender- reminding audiences why there's no business like show business. Thank God!
Video preview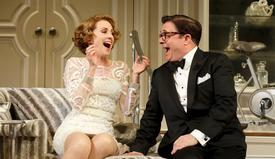 Photo preview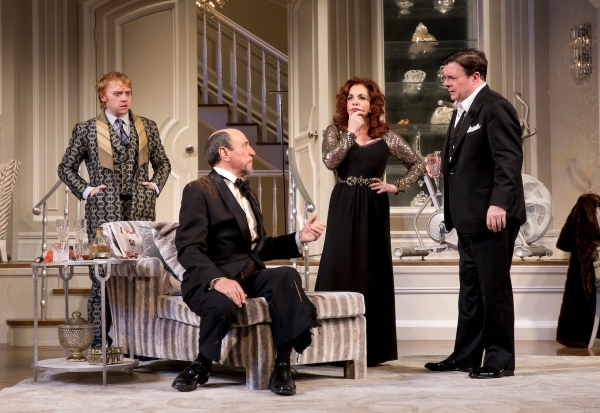 Schedule
Running Time: Two hours and 35 minutes
Featured Reviews For It's Only a Play
'It's Only a Play' Theater Review: Nathan Lane and Matthew Broderick Remain Broadway's Funniest Team - The Wrap
If only it were a better play...A lot has changed on Broadway in 30 years, but for McNally it all comes down to changing not much more than a few tons of famous names. McNally doesn't just drop names -- he stomps on them, too...These put-downs comprise act one. In act two, the characters take turn reading the bad reviews. Brantley takes more jabs, but frankly, his New York Times reviews are much funnier than McNally's imitations. Many of the jokes would fail if not for Lane, Broderick and their savvy director, Jack O'Brien...Somehow the vet actors deliver and the new talent keeps coming, and it's nice to report that this revival offers not one, but two, spectacular Broadway debuts.
It's Only a Play - Entertainment Weekly
Andnow it's landed on Broadway at last in a hilarious and star-packed evening of theater in-jokes that often plays like a nonmusical version of Forbidden Broadway...Director Jack O'Brien's production reteams Tony winners Nathan Lane and Matthew Broderick, who these days pack a bigger punch at the box office than in terms of natural onstage chemistry. The two play old friends...But while Lane commands the stage with his quippy narcissism (abetted by some of McNally's strongest meta-jokes), Broderick continues his recent run of stiff, somnambulent, and overly mannered stage performances. The energy and pace of the show deflate whenever he opens his mouth...The rest of the cast, though, enlivens characters who can border on the thanklessly one-dimensional...Despite McNally's considerable revisions, there's just not enough plot here to sustain a two-and-a-half-hour show -- and what plot there is can seem thinner and more obvious than Abraham's toupee...It's Only a Play is a poison-pen mash note to New York theater, at once gleefully bitchy and affectionate. B+
It's Only a Play Broadway Cast