It's Only a Play - 2014 - Broadway
Matthew Broderick and Nathan Lane lead an all-star cast featuring F. Murray Abraham, Stockard Channing, Megan Mullally and Micah Stock in the Broadway comedy about the comedy of Broadway: It's Only a Play. Written by four-time Tony winner Terrence McNally and directed by three-time Tony winner Jack O'Brien, this is a celebration of theatre at its best- and theatre people behaving their not-so-best.
It's opening night of Peter Austin's (Matthew Broderick) new play as he anxiously awaits to see if his show is a hit. With his career on the line, he shares his big First Night with his best friend, a television star (Nathan Lane), his fledgling producer (Megan Mullally), his erratic leading lady (Stockard Channing), his wunderkind director, an infamous drama critic (F. Murray Abraham) and a fresh-off-the-bus coat check attendant (Micah Stock in his Broadway debut).
It's alternately raucous, ridiculous and tender- reminding audiences why there's no business like show business. Thank God!
Video preview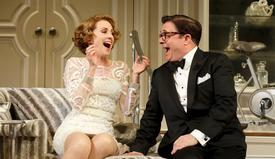 Photo preview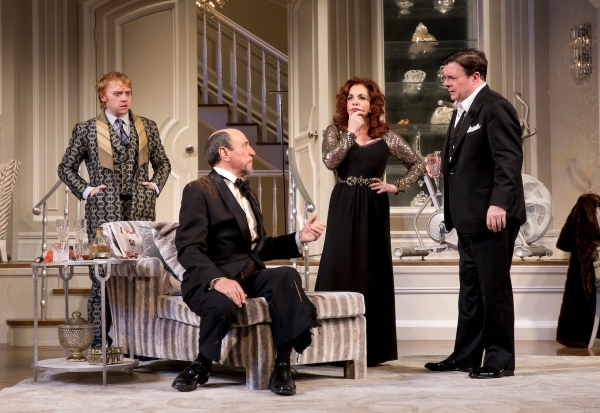 Schedule
Running Time: Two hours and 35 minutes
Featured Reviews For It's Only a Play
Theater review: 'It's Only a Play' - Bergen Record
Mullally, meanwhile, turns Julia into an irritating caricature, affecting a squeaky, drawling, little-girl voice that suggests the character has escaped from a cartoon. The two portrayals aren't the production's only problems. The play, in which nothing much actually happens, requires zippy pacing. But Jack O'Brien's direction is unusually sluggish, especially in the first act, dulling the impact of the script's often-sharp one-liners.
BROADWAY: 'It's Only a Play' at the Schoenfeld Theatre - Chicago Tribune
Part sentimental confessional, part caustic farce rooted in bitterness and wholly insider theatrical baseball, this intermittently amusing, celebrity-juiced Terrence McNally comedy from 1982 has been updated, often painfully, for an age of gossip, annoying media personalities and an all-powerful critic likely to eat your precious creative baby as his late-night sushi on the train home...Fine, so this is a comedy. As directed by Jack O'Brien, it is also a depressingly uneven production. The first scene, which takes place between the immaculate Lane, who is superb, and the one no-name in the cast, Micah Stock -- having a career-making moment playing a newbie to Broadway and thus the guy serving the drinks -- sparkles with pleasures...But then Grint...enters...And then the otherworldly Broderick shows up...and, well, the air goes out of the whole affair because Grint is about six sizes too large and Broderick's performance is, with a few funny exceptions, just too creepy to be funny.
It's Only a Play Broadway Cast