Heisenberg - 2016 - Broadway
Amidst the bustle of a crowded London train station, Georgie (Mary-Louise Parker) spots Alex (Denis Arndt), a much older man, and plants a kiss on his neck. This electric encounterthrusts these two strangers into a fascinating and life-changing game. Directed by Drama Desk Award winner Mark Brokaw (The Lyons, How I Learned to Drive), Heisenberg brings to blazing, theatrical life the uncertain and often comical sparring match that is human connection.
Internationally renowned for his Tony and Olivier Award winning The Curious Incident of the Dog in the Night-Time, visionary playwright Simon Stephens returns to Broadway with this sharply original play starring Denis Arndt (The Night Alive at Geffen Playhouse, "The Practice") and Tony and Emmy winner Mary-Louise Parker (Proof, "Weeds").
Video preview
Photo preview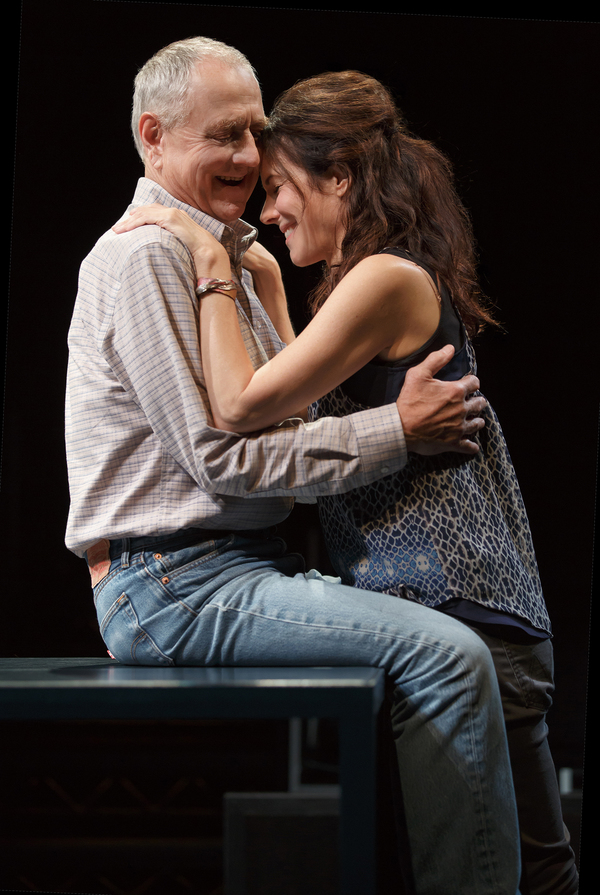 Schedule
Running Time: One hour and 25 minutes, with no intermission
Twitter Watch
@mtc_NYC
01/12/2021 11:40am
We've just announced the final two plays in our 2021-22 season! Don't miss Dominique Morisseau's SKELETON CREW and… https://t.co/ziqI0di71t
Featured Reviews For Heisenberg
Review: 'Heisenberg' Features an Explosive Pairing of Actors - New York Times
Yet one of the points of this wondrously stealthy play, largely set in London and directed with crystalline precision by Mark Brokaw, is that life is made up of infinite variables that keep combining to unpredictable ends. That's where Heisenberg, the founder of the uncertainty principle, comes into the picture, but don't worry. His name is never invoked directly; this is not an obviously highbrow play.
'Heisenberg' Review: Masculine Wish Fulfillment on Stage - Wall Street Journal
The Manhattan Theatre Club has found a recipe for success: Produce pretentiously titled British two-handers about odd couples who meet cute. Nick Payne's "Constellations," which went over big last season, filled the bill to overflowing, and so does "Heisenberg," the latest play from Simon Stephens, who scored even bigger with his stage version of "The Curious Incident of the Dog in the Night-Time."