Gigi - 2015 - Broadway
Set in the magical world of La Belle Epoque in turn-of-the-century Paris, GIGI is a timeless romantic comedy about a young woman groomed in the custom of her family to be a companion to a bored, wealthy playboy, until the two unexpectedly realize this is in fact true love.
This year marks the 40th Anniversary of the debut of Gigi on Broadway. Lerner and Loewe's Tony Award-winning score was first heard in the 9-time Academy Award-winning Best Picture of the same name, directed by Vincente Minnelli. The movie, which was the last of the classic MGM musicals, was based on the Broadway play by Anita Loos and the popular novella by Colette.
Alan Jay Lerner and Frederick Loewe's beloved musical GIGI will return to Broadway in a production directed by Tony Award-nominee Eric D. Schaeffer (Follies), in a new adaptation by acclaimed British playwright and Emmy-nominated screenwriter Heidi Thomas ("Cranforde," "Upstairs Downstairs," "Call the Midwife".)
Video preview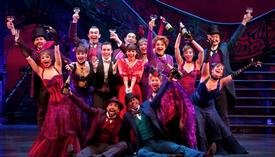 Photo preview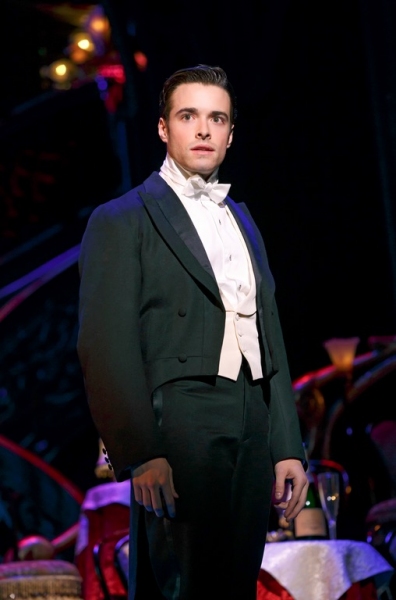 Featured Reviews For Gigi
Gigi review – dubious age-gap musical fails to fizz - Guardian
This is a costly production and in terms of the design, that money has been very well spent. Derek McClane's set is a Belle Époque fantasia, Natasha Katz's lighting is sumptuous, and Catherine Zuber's gorgeous, sensual costuming should sew up the Tony win nicely. Joshua Bergasse's choreography is acrobatic and playful, if perhaps somewhat overblown in The Gossips and The Night They Invented Champagne. The orchestra sounds wonderful and some of the songs are a treat.
'Gigi' Theater Review: Vanessa Hudgens Turns a French Girl into a Very Pretty Woman - The Wrap
Refashioned for the "High School Musical" generation, "Gigi" has been scrubbed and polished so that its heroine is now sassy, headstrong, and spunkier than a barrel of Disney princesses. The one thing she's not is French, and, of course, there's nothing terribly risqué or even controversial about her situation anymore. As Gigi, Vanessa Hudgens sings and moves well and looks stunning, and if ever they get around to turning "Pretty Woman" into a Broadway musical, she won't have to change a thing...That Gigi holds out for marriage and the greater security it provides, well, that's the real story of a modern material girl. Despite presenting such a newly ambivalent character, Clark emerges as the only actor on stage who evokes turn-of-the-century Paris...While Cott has a great singing voice, his tenor turns squealy when he shows much emotion, and at times he comes off more petulant than Gigi herself. Since it involves such a small directorial touch...couldn't Hudgens's all-American rambunctiousness been dialed back a bit?