Fool for Love - 2015 - Broadway
Holed up in a seedy motel on the edge of the Mojave Desert, two former lovers unpack the deep secrets and dark desires of their tangled relationship, passionately tearing each other apart. Beaten down by ill-fated love and a ruthless struggle for identity, can they ultimately live with, or without, each other? Led by director Daniel Aukin (Back Back Back at MTC; 4,000 Miles), Tony Award winner Nina Arianda (Venus in Fur at MTC, Born Yesterday)and Sam Rockwell (A Behanding in Spokane, The Way Way Back) bring an explosive intensity to Sam Shepard's (Buried Child, True West) landmark myth of the new Wild West.
Video preview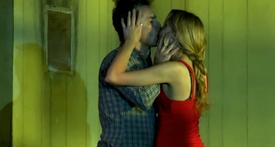 Photo preview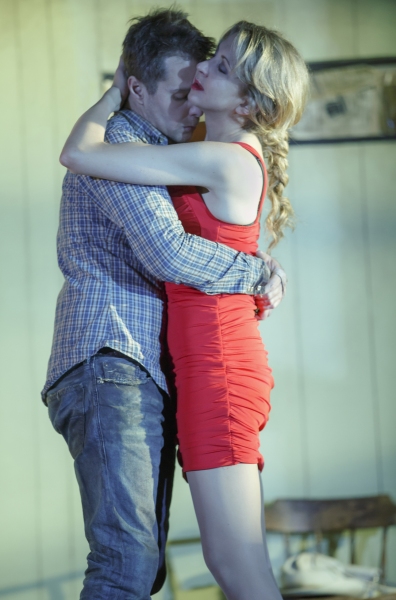 Schedule
Running Time: One hour and 15 minutes, with no intermission
Twitter Watch
@mtc_NYC
01/12/2021 11:40am
We've just announced the final two plays in our 2021-22 season! Don't miss Dominique Morisseau's SKELETON CREW and… https://t.co/ziqI0di71t
Featured Reviews For Fool for Love
'Fool for Love' blazes onto Broadway - USA Today
And for 75 minutes, director Daniel Aukin and his flawless cast, led by a riveting Nina Arianda and a fiercely unsettling Sam Rockwell, deliver, never allowing themselves or the audience an uncharged moment...The arrival of a gentleman caller named Martin -- an awkward but patient fellow, imbued with a strange grace by a wonderful Tom Pelphrey -- spurs the possessive Eddie to reveal that he and May share DNA...By this point, Arianda, who takes a short while to completely settle into her role -- her twangy accent seems to come and go -- has dug in with full force, and the results are devastating. The actress...has never had trouble holding a stage, or dominating one. Here, she reveals the desperation and shame of a woman who wants to exert her independence but cannot, and her final resignation is harrowing. Rockwell deftly mines the vulnerability and humor behind the menace Eddie shows us initially.
First Nighter: Robert O'Hara's 'Barbecue' Sizzles a Bit, Sam Shepard's "Fool for Love" is Catnip for Actors - Huffington Post
It may be that the lure for actors of such pungent roles explains the frequent Fool for Love sightings. Indeed, it may be that Shepard's demanding work-out is more entertaining for the performers who get to take on Eddie and May than it is for anyone who gets to watch them.
Fool for Love Broadway Cast