End of the Rainbow - 2012 - Broadway Tickets, News, Info & More
Starring Olivier® Award-winner Tracie Bennett in a bravura performance as Judy Garland, End of the Rainbow received rave reviews and four Olivier® Award nominations in London. The setting is December 1968, and Judy Garland is about to make her comeback... again. In a London hotel room preparing for a series of concerts, with both her new young fiancé and her adoring accompanist, Garland struggles to get "beyond the rainbow" with her signature cocktail of talent, tenacity, and razor-sharp wit. This savagely funny drama offers unique insight into the inner conflict that inspired and consumed one of the most beloved figures in American popular culture. End of the Rainbow features some of Garland's most memorable songs, performed with the show-stopping gusto for which she will always be remembered.
Video preview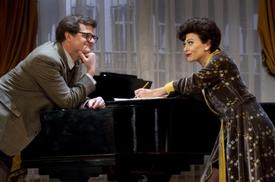 Photo preview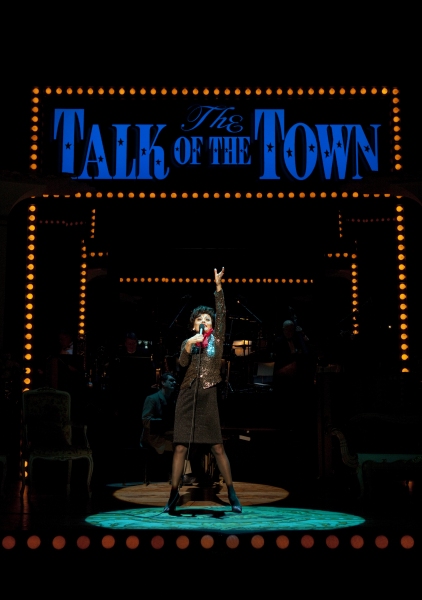 Featured Reviews For End of the Rainbow
Theater Review: 'End of the Rainbow' - NY Daily News
Bennett is something of a saving grace. She certainly gives her all. And while she doesn't look or sound much like Judy — she is too lean and mean to suggest her frailty — she evokes the right desperation whenever she sings. That is quite often. The story regularly shifts to the club and Judy belts hits like "Get Happy," "Just in Time," "You Made Me Love You" and "The Trolley Song." These are the moments when "Rainbow" beams brightest.
End of the Rainbow: Theater Review - Hollywood Reporter
In a full-throttle performance that holds nothing back, Tracie Bennett channels an off-the-rails Judy Garland near the completion of her downward spiral, giving End of the Rainbow a fiercely dynamic center. But there's a gulf between the vehicle and the vulnerable human being that the actress rarely traverses in this bio-drama with songs, thanks to writing by Peter Quilter that hits every obvious note except the pathos, and to Terry Johnson's unrelentingly emphatic direction. ... A gutsy performance trapped in a one-note play that gives us the broad outline of the tragic star but lacks the insight to penetrate her heart.
End of the Rainbow Broadway Cast