End of the Rainbow Broadway
Starring Olivier® Award-winner Tracie Bennett in a bravura performance as Judy Garland, End of the Rainbow received rave reviews and four Olivier® Award nominations in London. The setting is December 1968, and Judy Garland is about to make her comeback... again. In a London hotel room preparing for a series of concerts, with both her new young fiancé and her adoring accompanist, Garland struggles to get "beyond the rainbow" with her signature cocktail of talent, tenacity, and razor-sharp wit. This savagely funny drama offers unique insight into the inner conflict that inspired and consumed one of the most beloved figures in American popular culture. End of the Rainbow features some of Garland's most memorable songs, performed with the show-stopping gusto for which she will always be remembered.
Video preview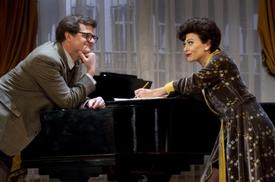 Photo preview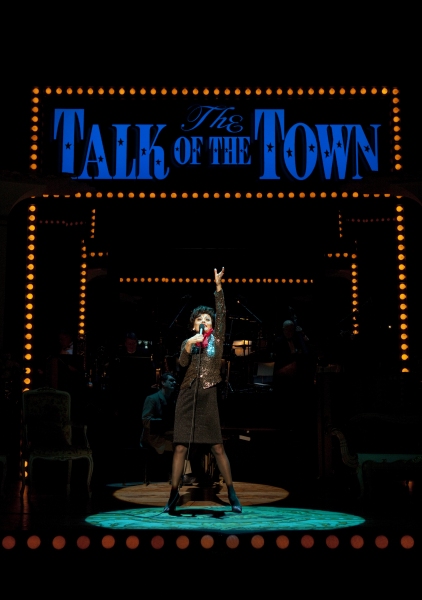 Featured Reviews For End of the Rainbow
Star channels Garland, but the play can't - Newsday
The British actress is so good that, for someone not a serious Judy devotee or somebody who gets kicks from watching train wrecks, she is really, really hard to be around. No doubt, this is not the response desired by producers of "End of the Rainbow," the pseudo-biographical play-with-music that transferred from London with understandable raves for Bennett.
Judy Garland Vomits on Her Rainbow in New Show: Review - Bloomberg
Tracie Bennett stars (if such a word can be applied to an impersonation bettered any night in any downtown drag bar) as Judy in late 1968. [...] See Judy pop pills. Watch Judy vomit. Avert your eyes as Judy services her young buck. Listen as Judy, jazzed on Ritalin, loudly unravels before an adoring audience.