Eclipsed - 2016 - Broadway Tickets, News, Info & More
On the heels of her Academy Award-winning, breakout performance in 12 Years a Slave, LUPITA NYONG'O stunned critics and audiences in the Public Theater's sold-out hit ECLIPSED- the "scorching and powerful" (The Guardian) new play by Zimbabwean-American playwright and actress DANAI GURIRA (star of AMC's "The Walking Dead" and co-author of In the Continuum). Now, the global star makes her Broadway debut in this "must-see" (NBC New York) production written, directed and performed entirely by female artists.
ECLIPSED is the story of five extraordinary women brought together by upheaval in their homeland of Liberia. They forge a close-knit community... one that inspires them to feats of increasingly greater strength. Directed by South African-born LIESL TOMMY (The Good Negro, Appropriate), ECLIPSED is a stirring tale of hope, humor and resilience- and the only new play by a woman on Broadway this season.
Video preview

Photo preview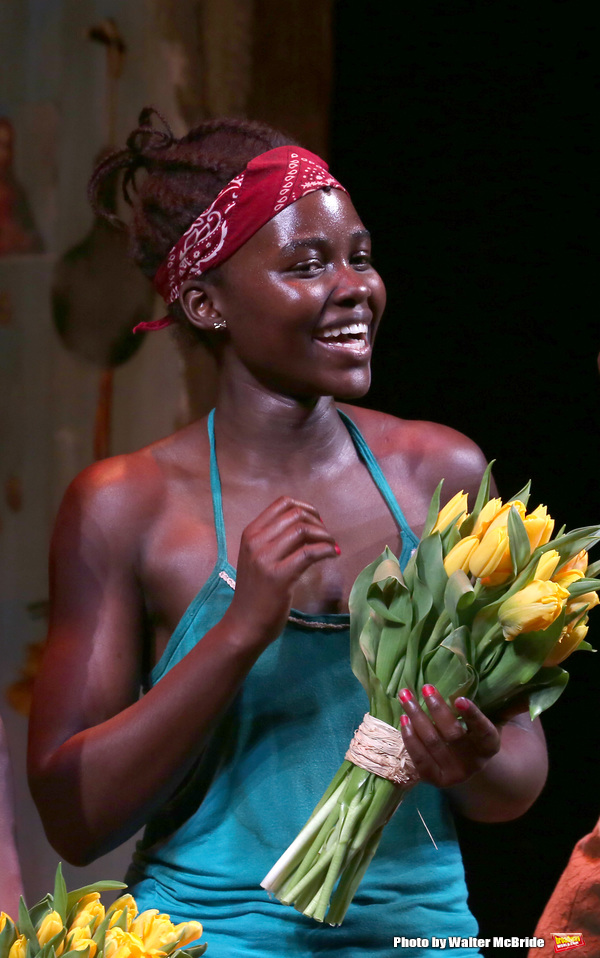 Schedule
Running Time: Two hours and 15 minutes, with one intermission
Featured Reviews For Eclipsed
Theater Reviews: The Public Opens Hungry and Sends Eclipsed Uptown - Vulture
The front cover of the Playbill for the Broadway production of Eclipsed, which opened tonight, features the beautiful face of its star, Lupita Nyong'o, looking worried. The back cover, an ad for Lancôme, also features Nyong'o, smiling broadly. No doubt the back cover subsidized the front, because the chances of a play like Eclipsed getting to Broadway without a star of Nyongo's current cachet are nil. Eclipsed is about Liberian women forced into sex slavery during that country's mad civil war. And while it has moments of light-heartedness, and a wind-up that could conceivably be called hopeful (the war, after all, does end), most of the play, by Danai Gurira, is crushingly sad; what else could it be? So let us be grateful to 12 Years a Slave, the Academy Awards, and Advanced Génifique Youth Activating Serum for allowing a moving and must-see production to move and be seen.
'Eclipsed' review: Lupita Nyong'o stuns in Broadway transfer - amNY
"Eclipsed" is not an easy play to take in. It brings the audience uncomfortably close to a destructive environment. But it is an important one that brings attention to the ongoing plight of women in war-torn Africa. The performances are exceptional all around. The production (directed with graphic detail by Liesl Tommy) also has historical significance, marking the first Broadway show with a female playwright, a female director and an all-female cast.