Disaster! - 2016 - Broadway
Don't miss the strictly limited engagement of DISASTER!, the #1 musical comedy of the year and The New York Times CRITICS' PICK!
Set in the wildest decade ever, DISASTER! delivers earthquakes, tidal waves, infernos and unforgettable 70s hits like "Knock On Wood," "Hooked On A Feeling," "Sky High," "I Am Woman" and "Hot Stuff"—plus, an outrageous cast starring Tony Award winner Roger Bart (You're A Good Man, Charlie Brown), Tony nominee Kerry Butler (Xanadu), three-time Tony nominee Kevin Chamberlin (The Addams Family), Tony nominee Adam Pascal (Rent), Tony winner Faith Prince (Guys & Dolls), Drama Desk Award winner Rachel York (Victor/Victoria), three-time Emmy nominee Seth Rudetsky (SiriusXM's "Seth's Big Fat Broadway"), four-time Drama Desk Award nominee Jennifer Simard (The 25th Annual Putnam County Spelling Bee), Max Crumm (Grease), Lacretta Nicole and Baylee Littrell.
Don't just take our word for it. See for yourself why audiences and critics are wild for this hilarious homage to the era of bellbottoms, platform shoes and the hustle. From the moment the glitter ball starts spinning you'll be dancing in your seat…and rolling in the aisles.
Video preview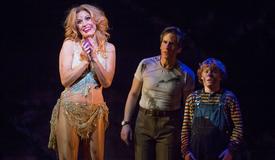 Photo preview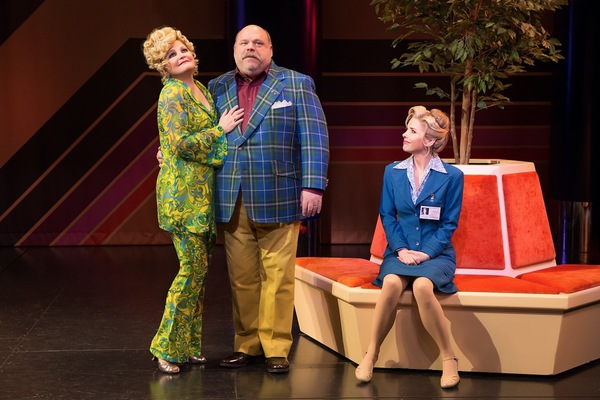 Schedule
Running Time: Two hours and five minutes, with one intermission
Twitter Watch
@DisasterMusical
08/05/2020 01:30pm
Congratulations from the Broadway Cast of DISASTER! #NeverCanSayGoodbye
Featured Reviews For Disaster!
Disaster! - TimeOut NY
Put The Poseidon Adventure, Earthquake and Airplane! in a blender; add 30 pop hits from the 1970s (such as "Hot Stuff" and "I Am Woman"), carefully chopped; stir in a seasoned cast of Broadway pros and a magical secret ingredient called Jennifer Simard; add garish coloring, muddle with camp and garnish with the kitschiest cocktail umbrella you can find. This is the recipe for Disaster!, a lovably scrappy and often deliciously silly jukebox-musical spoof...Not every joke in Disaster! lands, but there's a lot to enjoy on this nostalgia trip. Sit back, kick off your shoes and have a few laughs on the lido deck.
'Disaster!' Broadway Review: 'The Poseidon Adventure' With Songs and Fewer Laughs - The Wrap
A boat capsizes on Broadway and Irwin Allen turns over in his Hollywood grave. "Disaster" is too dynamic a word to describe the new jukebox musical "Disaster!"...Better words would be "lukewarm mess"...Smaller, not to mention shorter, would help in every way...The long first act gets bogged down in telling us the "somehow" of that nonsense, rather than getting right to the boat capsizing...Rudetsky and Plotnick, who also directs, are wise to give us only snippets of 1970s hits like "Hot Stuff" and "I Will Survive." In a send-up of the jukebox genre, they jam these songs into the narrative, occasionally to comic effect for about two stanzas...Occasionally, a performer breaks through the ice of mediocrity to expose real comic chops. Jennifer Simard's droll nun is a delight...Also fun is watching Roger Bart's sleazy casino owner assiduously avoid a blind woman's calls for help.