Bars and Measures
Bars and Measures tells the story of two African American brothers. One a classical pianist, concert performer, educator. The other a jazz bass player/composer. One a Christian. The other a Muslim. One living in freedom. The other in jail. Separated by bars, the brothers try to reconcile their differences through the language they know best. Music!!! A journey through faith, family, melody and time.
Schedule
Monday: 7:00pm
Wednesday: 7:00pm
Thursday: 7:00pm
Friday: 7:00pm
Sat: 3:00pm and 8:00pm
Sun: 3:00pm
Urban Stages
(New York, NY)
259 West 30 Street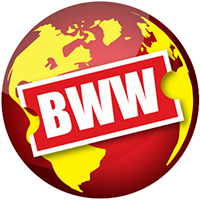 by BWW News Desk - September 18, 2019
Urban Stages (Frances Hill, Founding Artistic Director), will open its' season with the New York Premiere of Idris Goodwin's Bars and Measures, directed by Kristan Seemel. This limited engagement at Urban Stages (259 West 30th Street) begins preview performances on Friday, October 18, opening on Wednesday, October 23 and will run through Sunday, November 10, 2019. Tickets for the show are $40 ($25 during previews; $50 on opening and $15 student rush) and may be purchased via OvationTix at www.urbanstages.org or by phone at 1.866.811.4111.