Photo Flash: Tacoma Little Theater Heads to the Highlands with MACBETH
Tacoma Little Theatre closes its 99th Season with William Shakespeare's classic, Macbeth, adapted and directed by pug Bujeaud.
Macbeth is a brave and loyal Thane to King Duncan. After hearing a prophecy that he will become king himself, Macbeth is overcome by ambition and greed. Bolstered by the prophecy and his wife's encouragement, he kills King Duncan and takes the throne. Afterwards, Macbeth's guilt, fear, and paranoia lead him to commit even more murders to secure his power. His confidence in the prophecies eventually leads to his downfall and he is overthrown and killed by those he has wronged. Director Bujeaud's thrilling new adaptation brings us into a world as if World War I had never ended.
Tacoma Little Theatre's production of Macbeth features: Dylan Twiner (Macbeth), Kathryn Grace Philbrook (Lady Macbeth), Rodman Bolek (Macduff), Jacob Tice (Malcolm), Jessica Weaver (Banquo), Jess Allan (Gentlewoman), Nicholas Anderson (Seyton), Simon Bonsteel (Fleance), Ethan Bujeaud (Witch/Siward), Caleb Corpeno (Son of Macduff), Jonathan Hart (Porter), Adrianna Littlejohn (Lady Macduff), Corbin McLaughlin (Murderer), Maddox Pratt (Ross), Kaylie Hussey (Witch), Sean Raybell (Angus), Laurice Roberts (Hectate), BEN STAHL (Lennox), Jackie VC (Witch), Dennis Worrell (Duncan), and Kyle Yoder (Donalbain).
Macbeth will run Friday, June 1, through Sunday, June 17, 2018. Friday and Saturday showings are at 7:30pm and Sundays at 2:00pm. Macbeth is recommended for ages 12 and up.
Tickets are $24.00 (Adults). $22.00 (Seniors 60+/Students/Military), and $20.00 (Children 12 and under). Tickets may be purchased online at www.tacomalittletheatre.com, or by calling our Box Office at (253) 272-2281. Group rates are available for 10 or more, and special FLEX passes for 6 are only $130.00.
There will be a special "Pay What You Can" performance on Thursday, June 14, 2018. Tickets for that performance will be available beginning Wednesday, June 6, 2018 in person or over the phone.
Photo Credit: Dennis K Photography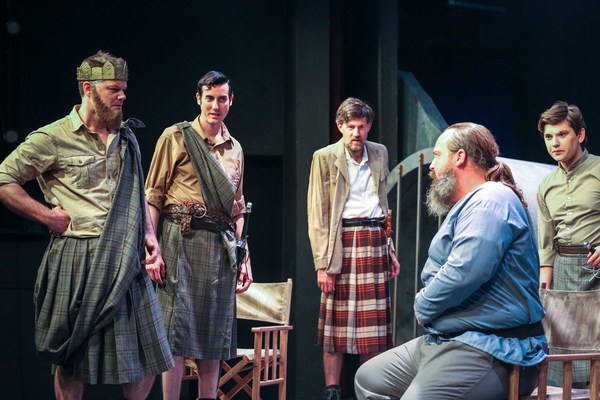 Duncan (Dennis Worrell), Malcolm (Jacob Tice), Lennox (BEN STAHL), Seyton (Nicholas Anderson) & Donnalbain (Kyle Yoder)

The Witches (Kaylie Hussey, Jackie V.C. & Ethan Bujeaud)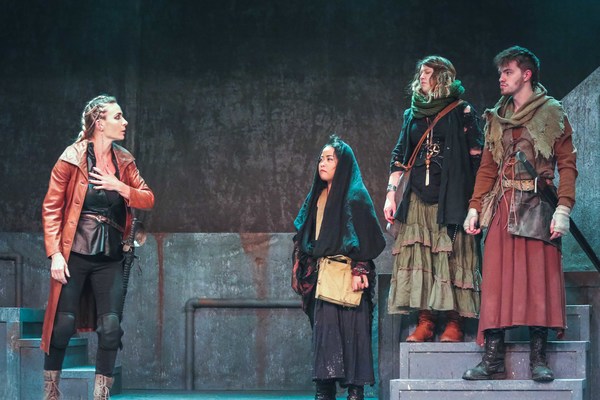 Banquo (Jessica Weaver), The Witches (Jackie V.C., Kaylie Hussey, Ethan Bujeaud)

Banquo (Jessica Weaver) & Macbeth (Dylan Twiner)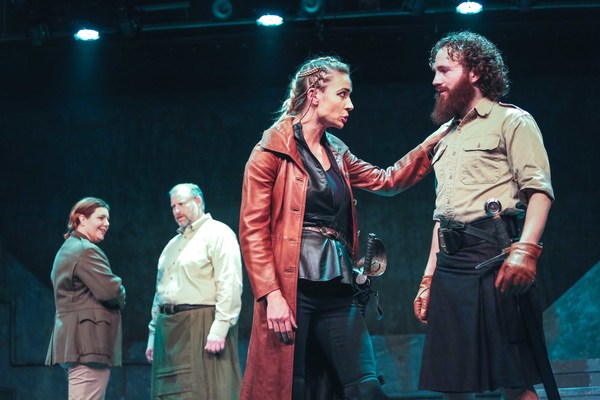 Ross (Maddox Pratt), Angus (Sean Raybell), Banquo (Jessica Weaver) & Macbeth (Dylan Twiner)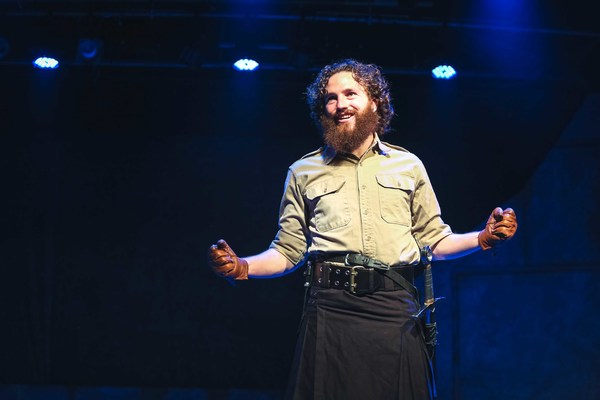 Macbeth (Dylan Twiner)

Duncan (Dennis Worrell), Banquo (Jessica Weaver) & Malcolm (Jacob Tice)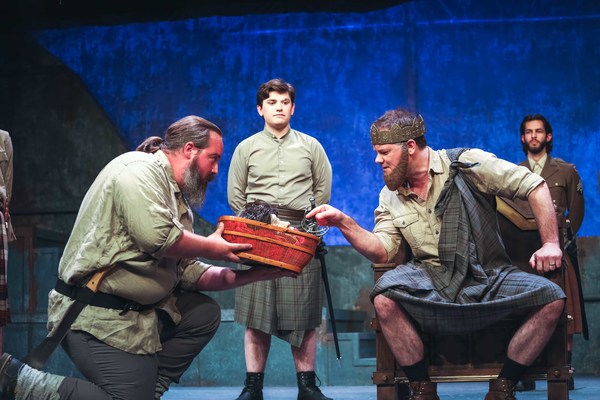 Seyton (Nicholas Anderson), Donnalbain (Kyle Yoder), Duncan (Dennis Worrell) & Macduff (Rodman Bolek)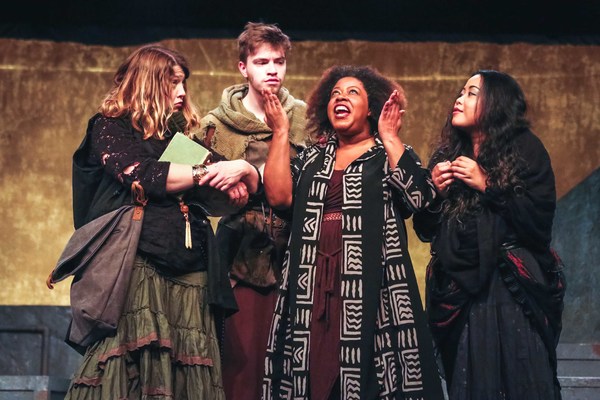 Witch (Kaylie Hussey), Witch (Ethan Bujeaud), Hecate (Laurice Roberts) & Witch (Jackie V.C.)

Macbeth (Dylan Twiner) & Banquo (Jessica Weaver)

Macbeth (Dylan Twiner) & Lady Macbeth (Kathryn Philbrook)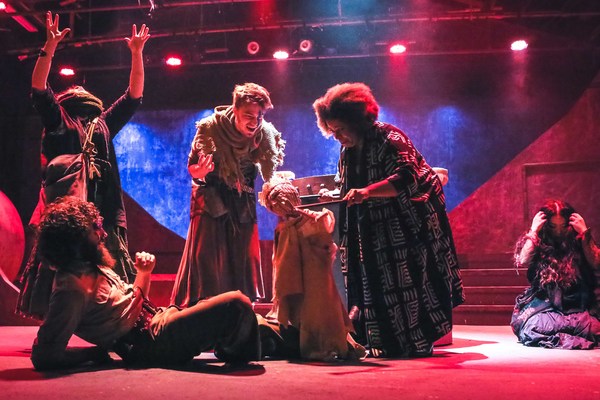 Witch (Kaylie Hussey), Macbeth (Dylan Twiner), Witch (Ethan Bujeaud), Hecate (Laurice Roberts), Witch (Jackie V.C.)

Ross (Maddox Pratt) & Lady Macduff (Adrianna Littlejohn)

Malcolm (Jacob Tice) & Macduff (Rodman Bolek)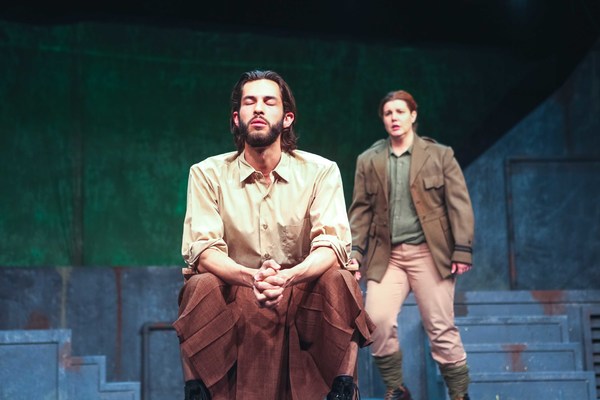 Macduff (Rodman Bolek) & Ross (Maddox Pratt)

Angus (Sean Raybell) & Lennox (BEN STAHL)

Ross (Maddox Pratt) & Malcolm (Jacob Tice)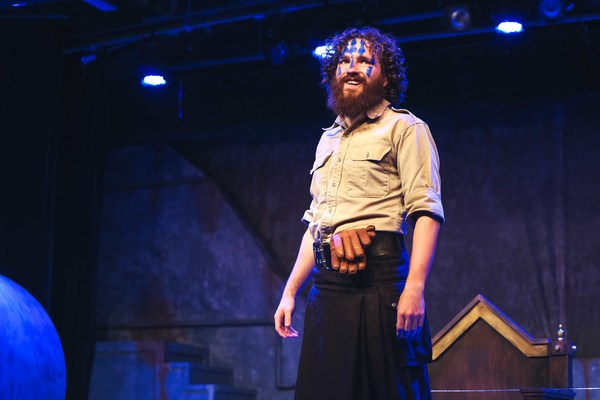 Macbeth (Dylan Twiner)

Macbeth (Dylan Twiner) & Seyton (Nicholas Anderson)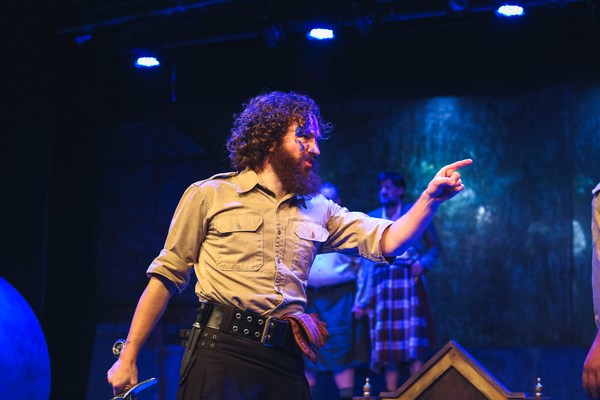 Macbeth (Dylan Twiner)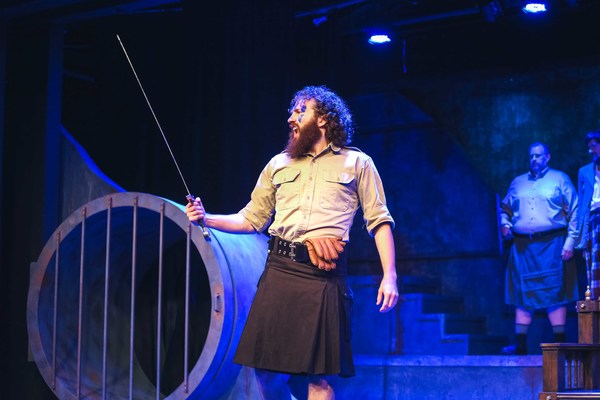 Macbeth (Dylan Twiner)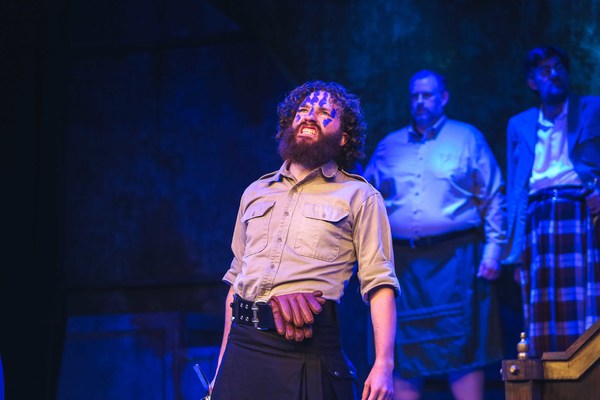 Macbeth (Dylan Twiner)

Macduff (Rodman Bolek)
More Hot Stories For You