Photo Flash: First Look at ROSENCRANTZ & GUILDENSTERN and THE 15 MINUTE HAMLET at the Lakewood Playhouse
The Lakewood Playhouse is proud to be part of the 50th ANNIVERSARY CELEBRATION of Tom Stoppard's Comedy Masterpiece - ROSENCRANTZ & GUILDENSTERN ARE DEAD - and both Shows will be performed Fridays, Saturdays at 8:00pm and Sundays at 2:00pm. Performances will be April 14th through May 7th with Special Showings at 8:00pm on Thursday, April 27th (Pay What You Can Night) and 8:00pm on Thursday, May 4th ("Pay What You Can" Actor's Benefit).
Check out photos from the shows below!
Presented in the Lakewood Playhouse's thrust configuration with seating facing the stage as well on both of its sides. This production of "ROSENCRANTZ & GUILDENSTERN ARE DEAD" will place you in the center of this verily lively comedy turns "Hamlet", and life as we know it, inside out & upside down.
Both "ROSENCRANTZ & GUILDENSTERN ARE DEAD" and "THE 15 MINUTE HAMLET" will be Directed by BEAU M.K. PRICHARD who returns to the Lakewood Playhouse after last Season's "A FEW GOOD MEN" and "THE WOMAN IN BLACK" in 2013.
The Production Features a number of actors that either new to The Playhouse Stage or have become Audience Favorites - Including our two returning clowns from 2015's "THE 39 STEPS" - Paul Richter (Guildenstern) and Frank Roberts (Rosencrantz)! The cast also includes: Nathan Rice (Player), Dylan Twiner (Hamlet), Gabi Marler (Ophelia), Dayna Childs (Gertrude), BEN STAHL (Claudius), Scott Pinkston (Polonius), Theresa M Byrd (Tragedian), Jenny Davy (Alfred), Silva Goetz ( Tragedian), Noah Goucher (Tragedian), Shelby Ishman (Tragedian) and Breann Nichols (Tragedian).
Photo credit: TIM JOhnston

Cast of THE FIFTEEN MINUTE HAMLET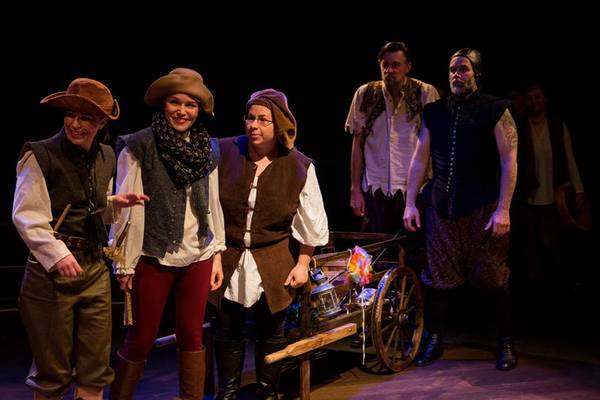 Cast of ROSENCRANTZ & GUILDENSTERN ARE DEAD
Nathan Rice and the cast of ROSENCRANTZ & GUILDENSTERN ARE DEAD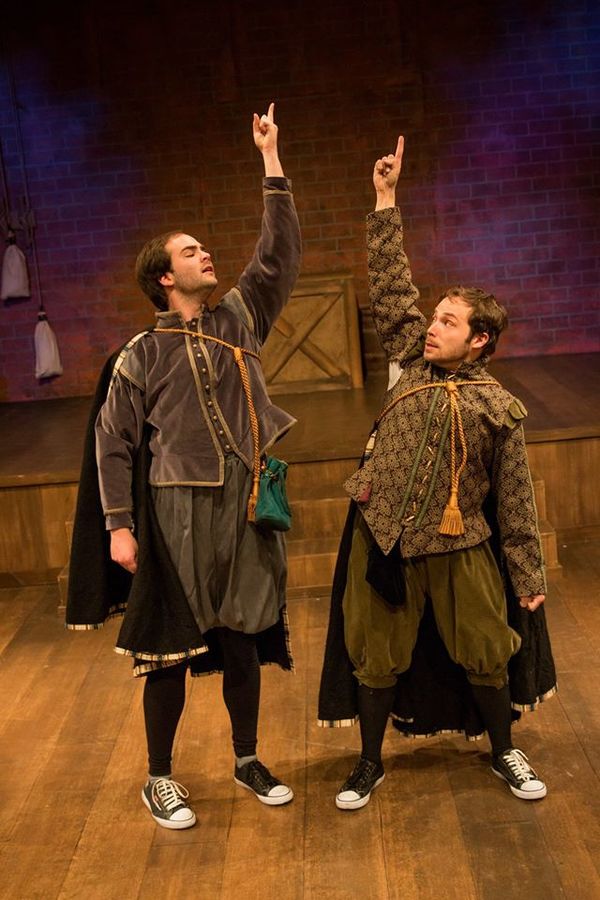 Frank Roberts
and
Paul Richter
Dylan Twiner,
Frank Roberts
, and
Paul Richter
Paul Richter
, Dylan Twiner, and
Frank Roberts
Paul Richter
and
Frank Roberts
Paul Richter
and
Frank Roberts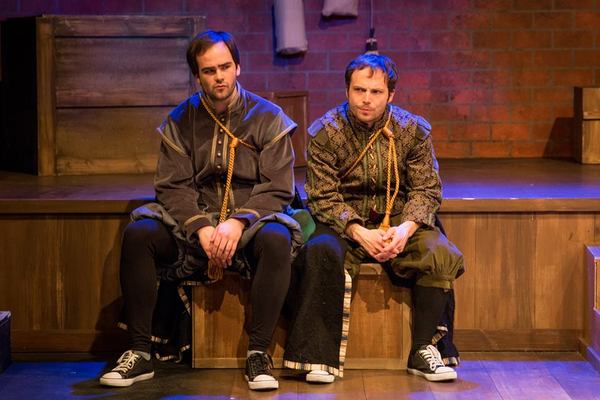 Frank Roberts
and
Paul Richter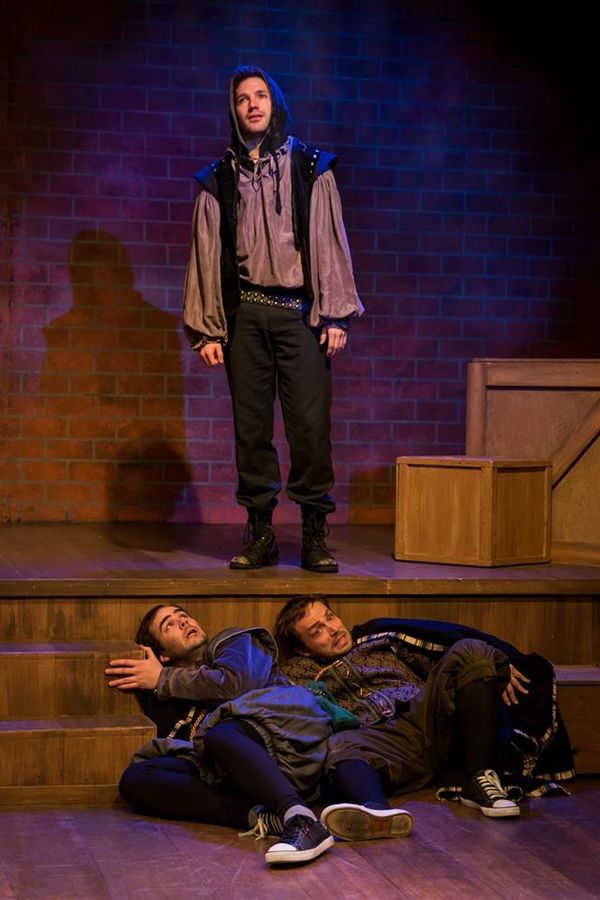 Dylan Twiner,
Paul Richter
, and
Frank Roberts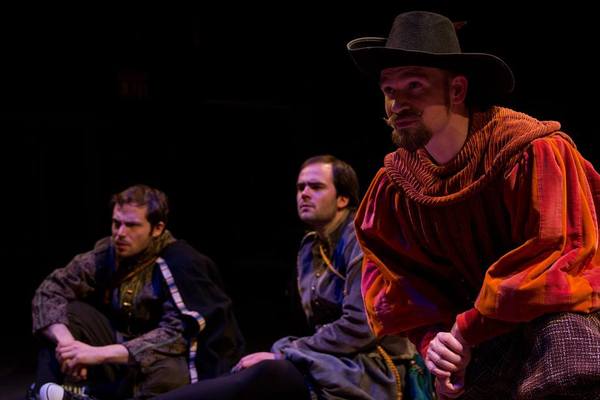 Frank Roberts
,
Paul Richter
, and Nathan Rice
Frank Roberts
,
Paul Richter
, and Nathan Rice
Paul Richter
and
Frank Roberts
Nathan Rice and the cast of ROSENCRANTZ & GUILDENSTERN ARE DEAD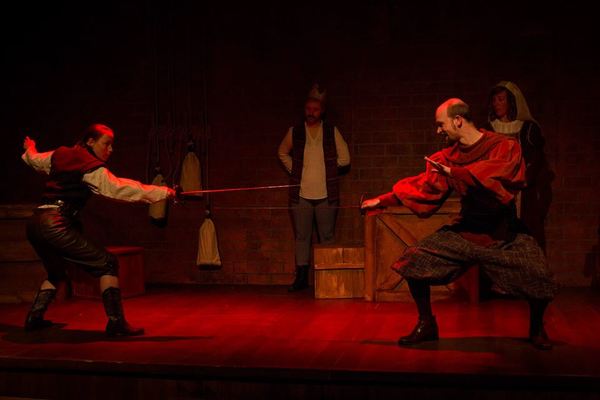 Nathan Rice and the cast of ROSENCRANTZ & GUILDENSTERN ARE DEAD