BWW Review: MISS BENNET: CHRISTMAS AT PEMBERLEY at The Classic Theatre Of San Antonio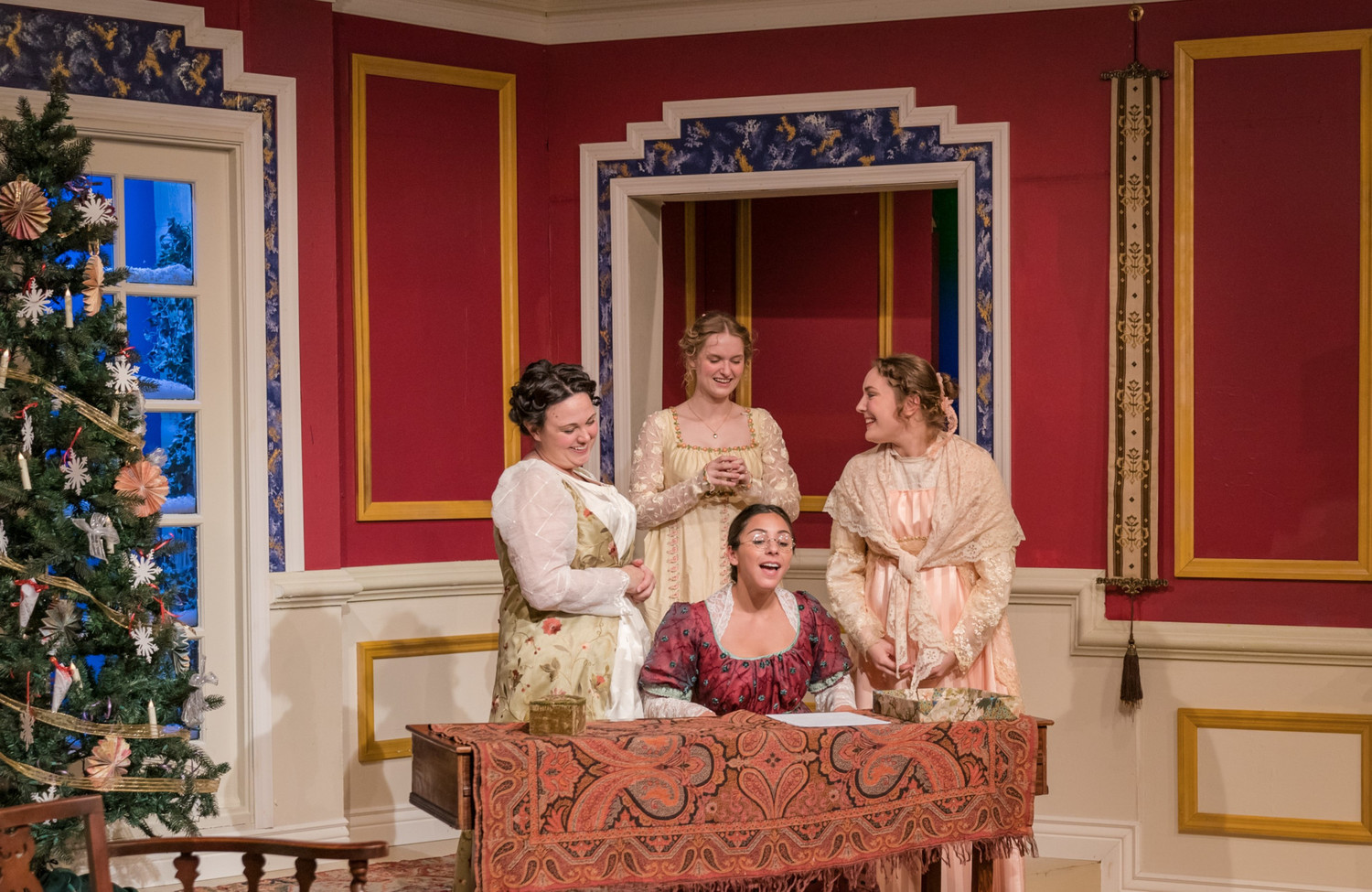 "It is a truth universally acknowledged, that a single man in possession of a good fortune, must be in want of a wife." It is with this line that begins Jane Austen's most beloved masterpiece, Pride and Prejudice. A tale of five sisters and their journey of finding love, Austen's novel sincerely and humorously immerses readers into the social expectations of 17th century England. MISS BENNET: CHRISTMAS AT PEMBERLEY is set in 1815, two years after the events of the novel takes place. The Bennet sisters gather for the holidays to reconnect and celebrate at Mr. and Mrs. Darcy's grand estate. However, this time it is the bookish middle sister, Mary, who takes center stage.
The Classic Theatre of San Antonio made a clever choice when selecting this captivating play to be their holiday production. Written by Lauren Gunderson and Margot Melcon this new play is a pure delight and is sure to become a well-loved classic in no time. It is full of quick-wit and riddled with everything that makes Austen novels transcend generations.
Under Kelly Roush's exceptional direction, this play was brought from the page to the stage in all of its wonderful glory. The set, designed by Allan S. Ross, is truly lovely. Its elegant modesty carries the audience back to simpler times somewhere far away. Jodi Karjala's costuming was nothing short of phenomenal and aided in telling the story. Throughout, the cast was engaging and believable. Their accents were spot on and easy to understand.
As the smart and capable Mary Bennet, Alyx Irene Gonzales was outstanding. She breathed life into one of Austen's most tragically underwritten characters and the result was a pleasure to behold. Although a demanding role, Gonzales played her part beautifully and found a sensible balance between Mary's social expectations of the day and her more contemporary ideas. Her character was infinitely relatable, evoking emotion from the audience on her behalf throughout the entirety of the production.
The surprise guest, Arthur De Bourgh, played with the right amount of awkwardness and likeability by Hunter Wulff, added invigorating energy and tension to the show. Wulff and Gonzales' chemistry made each scene they shared together exceptional.
Perhaps the most fun was seeing Mr. Darcy come to life after his happily ever after ending with Elizabeth. He might be a good deal less aloof but he has the same mysterious edge of the Mr. Darcy we know and love. Nick Lawson took on the particularly difficult task of playing the iconic Mr. Darcy and did so to perfection. A favorite scene in the show was when Mr. Bingley and Mr. Darcy give the devastatingly shy Mr. De Bourgh advice on winning over a Miss. Bennett.
At its core, CHRISTMAS AT PEMBERLEY is about love. Love for family and the fight for true love. Despite their differences, the Bennet sisters do love each other. Even the wildly immature younger sister, Lydia (played remarkably well by Emily Huber), had a part to play in bringing the family together.
You don't have to be a Jane Austen fan to enjoy this heart-warming production that is perfect for the holiday season. MISS BENNET: CHRISTMAS AT PEMBERLEY plays at the Classic Theatre of San Antonio from now until December 23rd. Friday and Saturdays at 8 pm and Sundays at 3 pm. Go online or call (210) 589-8450 for tickets.
Photo Credit: Siggi Ragnar