Photos: First Look at the World Premiere of A DISTINCT SOCIETY at Pioneer Theatre Company
The production runs through February 11.
Pioneer Theatre Company (PTC), Utah's premier professional theatre, is currently presenting PTC alum Kareem Fahmy's A Distinct Society. The production, a world premiere in association with TheatreWorks Silicon Valley, runs through February 11.
Check out photos of the production below!
A sleepy library that strategically straddles the U.S. and Canadian borders becomes an unlikely meeting place for separated families. Winner of the Next Act! New Play Summit, Fahmy tells the story of five people from different countries and cultures choosing between breaking the law or saving themselves, while trying desperately to understand one another. Alliances are built and broken, borders are straddled, but love and human connection prevail.
Kareem Fahmy is an award-winning Canadian-born playwright and director of Egyptian descent. He has worked previously at Pioneer Theatre Company and around the country- including Artists Repertory Theatre, City Theatre, InterAct Theatre, TheatreWorks Silicon Valley, Writers Theatre, Atlantic Theatre Company, Denver Center, and Northlight Theatre. He is the Co-founder/Chair of the Middle Eastern American Writers Lab. He holds an MFA in Theatre Directing from Columbia University. "I've had the privilege of working as a director with PTC over several years now, first with the Play-by-Play development program, then the virtual A Christmas Carol, and most recently with last season's Fireflies. To now have my playwriting work supported by this tremendous organization is a true honor and demonstrates Karen Azenberg's deep commitment to fostering the next generation of theatre artists, particularly those from under-represented communities like my own," said Fahmy.
"Pioneer is one of the few theatres of its size committed to producing world premieres by early-career playwrights on a large stage and with the finest directors, designers, and actors from around the country. A Distinct Society is a deeply personal play, set a stone's throw from my hometown, and I'm thrilled to be inviting Utah audiences into my little corner of southeastern Quebec."
CAST & CREATIVE
The cast is comprised of five actors, each of whom are making their respective PTC debuts: Vaneh Assadourian (audiobook narrator of Son of the Salt Chaser by A. S. Thornton,) as Shirin, Corey Jones (The Book of Mormon National Tours; A Few Good Men, La Mirada) as Bruce, Abdullah Khalil (S.W.A.T. on CBS; The Adding Machine, Bonstelle Theater) as Peyman, Carrie Paff (About Alice, Theatre for a New Audience; Ideation, 59E59) as Manon, and Emmet Smith (A Midsummer Night's Dream, Theatre for a New Audience; Soul Doctor, New York Theatre Workshop) as Declan.
A Distinct Society is helmed by Giovanna Sardelli, who is the Director of New Works at TheatreWorks Silicon Valley. She has directed and developed plays around the country, including many off-Broadway productions. Her production of Joseph's Guards at the Taj for the Geffen Theatre which won the 2016 Ovation Award for Best Production of a Play. Sardelli holds an MFA in Acting from New York University's Tisch School of the Arts and taught in NYU's Graduate Acting Program as well as its Dance Department for over a decade.
Joining Sardelli on the creative team are Scenic Designer Jo Winiarski, Costume Designer Dina El-Aziz, Lighting Designer Pamila Gray, Sound Designer Elton Bradman, Wig and Makeup Designer Samantha Wootten, and Dialect Coach Sarah Shippobotham. Emily Narcissa Griffith is the Production Stage Manager.
A Distinct Society runs from January 27 through February 11 at the Simmons Pioneer Memorial Theatre. Tickets are available at PioneerTheatre.org or by calling PTC's Box Office at 801-581-6961.
Photo Credit: BW Productions

Abdullah Khalil and Vaneh Assadourian

Abdullah Khalil

Carrie Paff

Corey Jones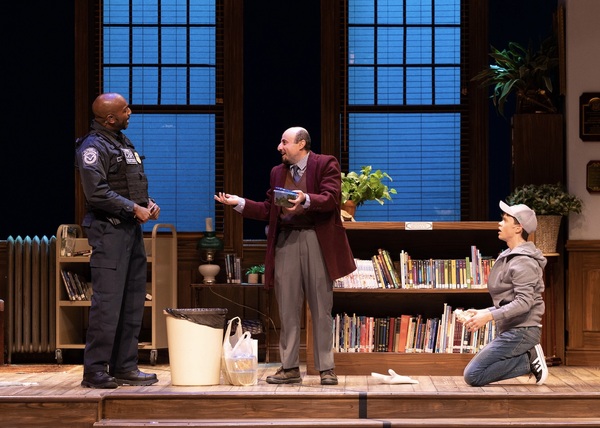 Corey Jones, Abdullah Khalil, and Emmet Smith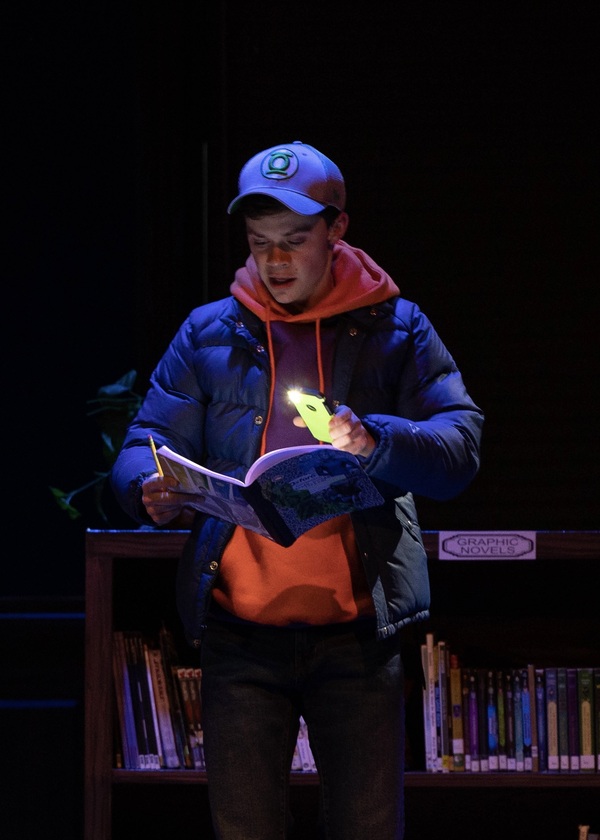 Emmet Smith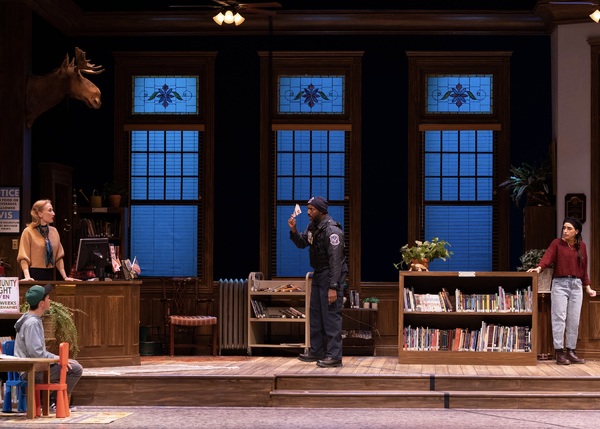 Emmet Smith, Carrie Paff, Corey Jones, and Vaneh Assadourian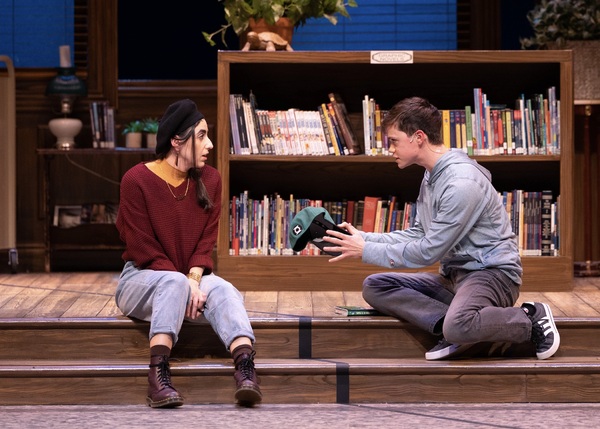 Vaneh Assadourian and Emmet Smith

Vaneh Assadourian