Photo Flash: First Look at Dan Domenech, Haley Carlucci & More in Tuacahn's ALADDIN
Tuacahn's production of Disney's "Aladdin" premiered Monday, June 4, starring
Dan Domenech
as Aladdin,
Haley Carlucci
as Princess Jasmine,
Edward Juvier
as Genie, and
Michael G. Hawkins
as Jafar. The production runs alternately with
Marc Shaiman
's "Hairspray" at Tuacahn Amphitheatre, an outdoor performance space nestled in a verdant valley, and surrounded by towering red rock cliffs, until October 19. We have a first look at the production photos below.
Besides Anderson, the production team also includes Deanna Dys (choreographer), Camille Rolla (music director), Doug Ellis (set designer), Wilma Mickler (costume designer), Bruce Duerden (lighting designer), Matt Reeves (hair and makeup designer), David Swenson (sound designer), AJ Sullivan (stage manager), Bernadette Schoenborn (assistant stage manager), Holley Housewright (assistant stage manager), Kevin Smith (producer), Kevin Warnick (producer), Ryan Norton (associate producer, assistant director), John B. Williford (flight choreographer), Flying By Foy (flight automation technology), Cees DeKok (aerial choreographer), Effect Design Inc. (3D Stereoscopic Visual Effects and Display), Geoff Puckett (3D stereoscopic producer), Effect Design Leads (3DS media producer), Peter Jivkov (computer imaging supervisor), Hans Uhlig (stereoscopic supervisor), and Thom Rubino (magic designer).
Tuacahn is a non-profit organization that produces top quality, professional entertainment in Southern Utah. It was home to the post-Broadway premieres of two other Disney stage musicals, "Tarzan" (2010) and "The Little Mermaid" (2011).
For the full schedule and tickets for Tuacahn's production of Disney's "Aladdin," visit www.tuacahn.org/aladdin.php. Ticket Prices: $29.50 to $79.50.


Haley Carlucci, Bob Walton, Chris Warren Gilbert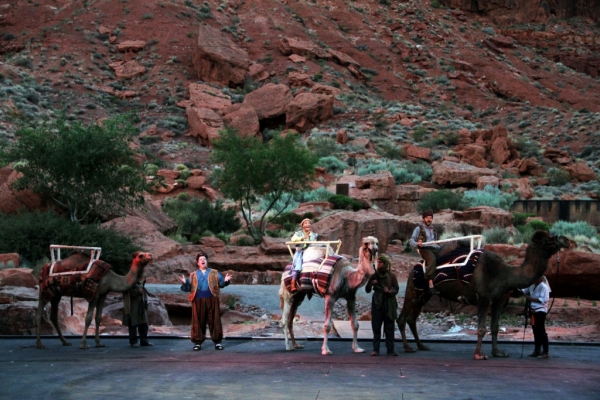 ALADDIN

Todd Dubail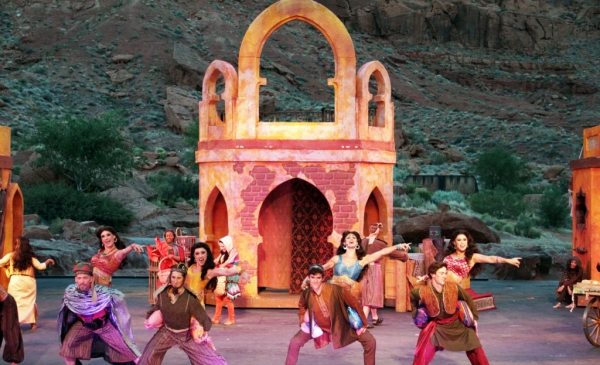 ALADDIN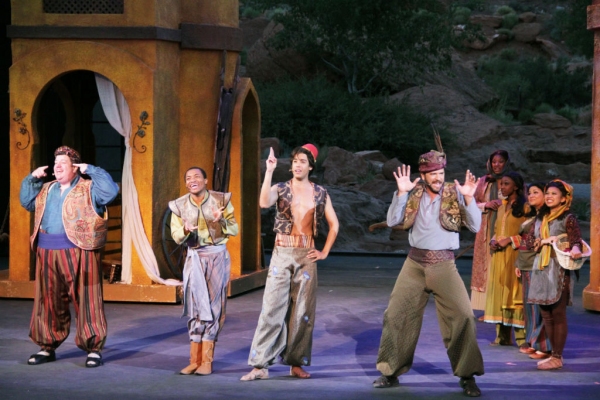 Paul C. Vogt, Randy Aaron, Dan Domenech, Todd Dubail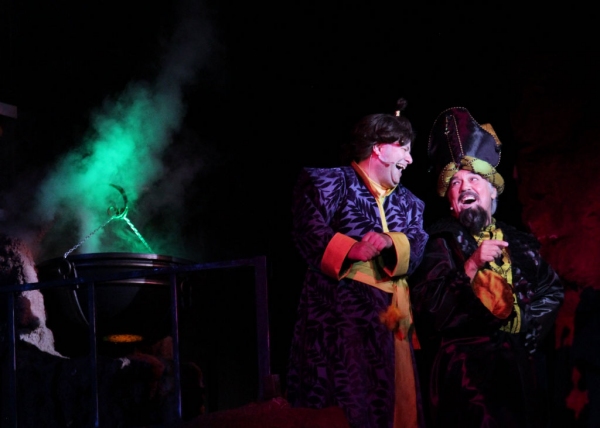 Michael G. Hawkins and Jeff Asch

Haley Carlucci

P Sarro, Dan Domenech, Haley Carlucci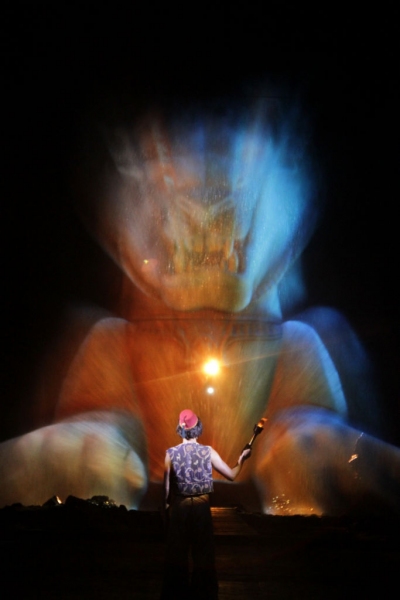 Dan Domenech

Edward Juvier

Edward Juvier, Dan Domenech, Ensemble

Edward Juvier, Ensemble

Todd Dubail

Michael G. Hawkins, Dan Domenech, Jeff Asch, Eddy Schumacher, Bob Walton, Edward Juvier, Haley Carlucci

Dan Domenech, Haley Carlucci, Ensemble

More Hot Stories For You