Click Here for More Articles on STUDENT CENTER - ELEMENTARY EDITION
FLORA MEETS A BEE is Plan-B's 7th Annual Free Elementary School Tour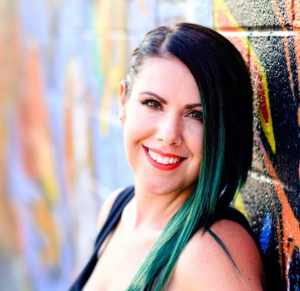 Eight-year-old Flora has lived in six foster homes since the age of i??ve. One day Flora meets Bee and their budding friendship changes everything. A humorous and heartwarming tale of foster care, the importance of the hive and the power of friendship.
Although many plays about foster care exist for grades 5+, our research shows that FLORA MEETS A BEE may just be the i??rst such play created specii??cally for grades K-3. It's also our first bilingual FEST play!
35 minutes, including 5-minute pre-show and 5-minute post-show discussions
Directed by Jerry Rapier | Designed by Arika Shockmel with Ariana Broumas Farber as Flora and Brenda Hattingh as Bee (secondary cast: Isabella Reeder as Flora and Darby Mest as Bee)
As the only professional theatre company in Utah creating new work specifically for elementary students each season, we are honored to serve schools statewide with our Free Elementary School Tour (FEST) as part of Professional Outreach Programs in the Schools (POPS), managed by the Utah State Board of Education (USBE) and partially funded by the Utah State Legislature.
Email Education Coordinator Sharah Merservy at sharah@planbtheatre.org to bring FLORA to your school between October 1, 2019 and May 29, 2020.
October 1, 2019 at 4:30pm
Glendale Branch, Salt Lake City Public Library
1375 S. Concord Street, SLC
November 2, 2019 at 3pm
Chapman Branch, Salt Lake City Public Library
577 S, 900 W, SLC
Related Articles
More Hot Stories For You