Photo Flash: AINT TOO PROUD Cast Tours Detroit with Dominique Morisseau
Cast of AINT TOO PROUD is given a Detroit historic tour by their award winning playwright and Detroit Native Dominique Morisseau. Aint Too Proud is a story rooted in the textures of Detroit's rich history, so playwright Dominique Morisseau saw it important that cast members explored the city that the story speaks of. Cast members were given a passionate and eyeopening tour, of one of the countries richest historical cities. They even stopped to sing on the street corners where legendary Motown artist sang.
Cast member and Photographer, Jarvis B. Manning Jr. decided to shoot revamped versions of legendary Motown photographs. Using cast members, a trusty remote, and tripod he was able to capture the shots. Jarvis states, "I simply wanted to pay homage to this great city, these musical legends, historical sites, photographer, and their legacy through photography. To capture a photographic moment of my fellow cast members and I, literally standing where they stood."


Kenny Seymour, Dominique Morisseau Nasia Thomas, Candice Woods, Rashidra Scott, Rashad Naylor, Jarvis B Manning Jr., Jeremy Pope, Shawn Bowers, Esther Antoine, Ephraim Sykes, Christian Thompson, Saint Aubyn, E.Clayton Cornelious, Jawan Jackson, Taylor S. Jackson, Marqell Edward Clayton, James Harkness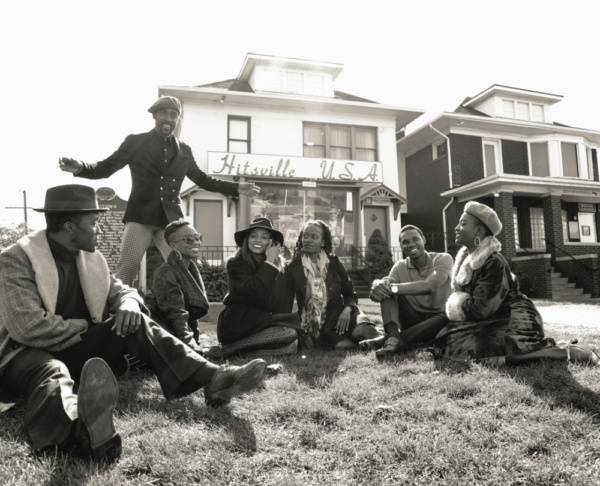 Jarvis B Manning Jr. (Photographer), Saint Aubyn, Candice Woods, Taylor S. Jackson, Esther Antoine, Shawn Bowers, Nasia Thomas

Supremes, writing trio Holland Dossier Holland, and Berry Gordy Jr. photographer: Unknown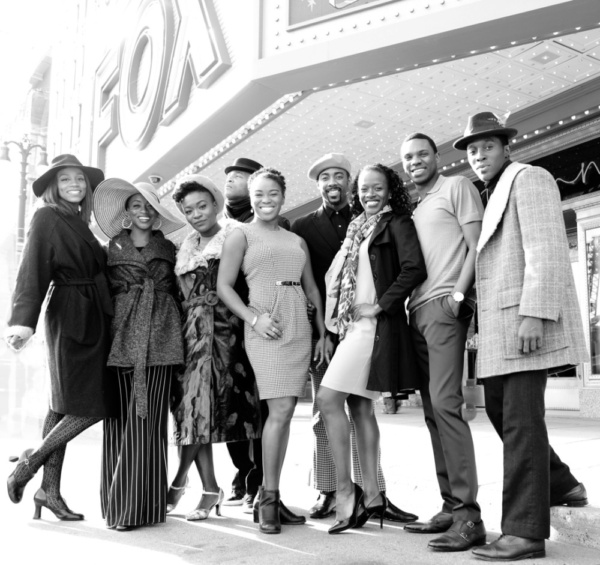 Taylor S. Jackson, Candice Woods, Nasia Thomas, James Harkness, Rashidra Scott, Saint Aubyn, Esther Antoine, Shawn Bowers, Jarvis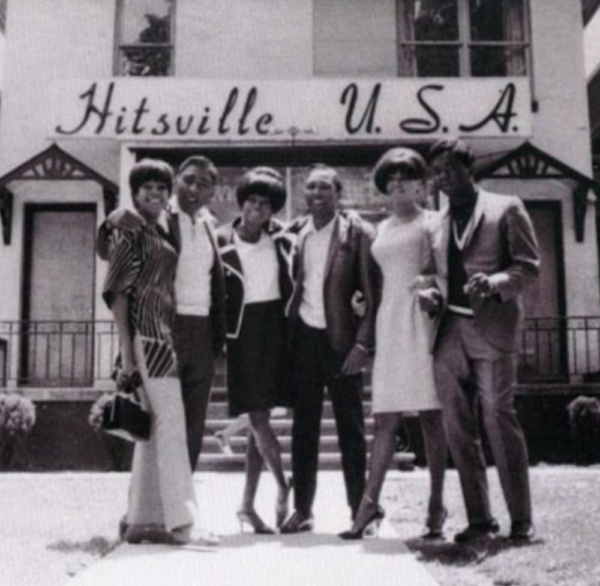 Supremes and writing trio Holland Dossier Holland photographer: Unknown

photographer: Jarvis B Manning Jr. (BrainART Photography)