Photo Flash: SENSE AND SENSIBILITY Opens at PlayMakers
PlayMakers Repertory Company's "Sense and Sensibility" by Kate Hamill, opened last night, October 18. Some of PlayMakers' younger acting company members will headline the production, with Geoffrey Culbertson ("Twelfth Night," "The Crucible) as dastardly John Willoughby, Rishan Dhamija ("My Fair Lady," "The May Queen") as stalwart Edward Ferrars,Shanelle Nicole Leonard ("My Fair Lady," "Intimate Apparel") as the sensible Elinor Dashwood, and PlayMakers newcomerEmily Bosco as her flighty sister Marianne. The production is directed by Taibi Magar, in her PlayMakers directorial debut.
Check out a first look at the show below!
Hamill's adaptation of "Sense and Sensibility" brings out the whimsy and wit at the heart of this beloved tale. The Dashwood sisters, level-headed Elinor and passionate, impetuous Marianne, are torn from their comfortable upper class lives when family fortunes change, and tossed into a world swirling with the social pressures of class, money, and reputation. Mix in a few dashing love interests and a gaggle of gossipy socialites for an energetic romp through the 19th century that will delight Austen fans and novices alike.
"Sense and Sensibility" runs now through November 5 at the Joan H. Gillings Center for Dramatic Art on campus at UNC-Chapel Hill. For information and to purchase tickets, call 919.962.7529 or visit playmakersrep.org. Individual ticket prices for "Sense and Sensibility" start at $15.
Photo credit: HuthPhoto


Cast of SENSE AND SENSIBILITY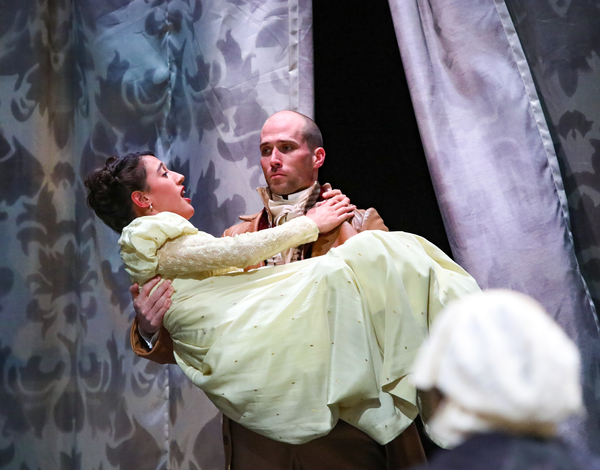 Emily Bosco and Geoffrey Culbertson

Dan Toot, Rishan Dhamija, and Ray Dooley

Shanelle Nicole Leonard and Sarah Keyes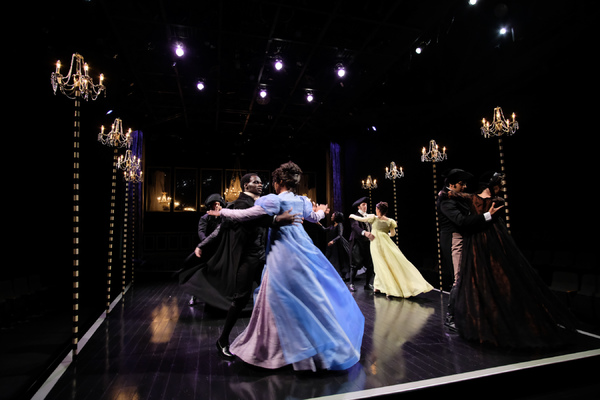 Cast of SENSE AND SENSIBILITY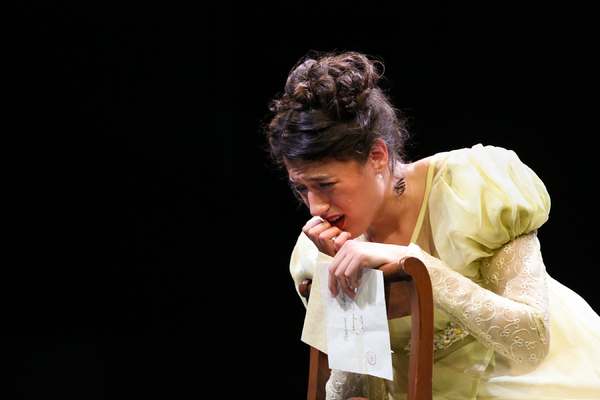 Emily Bosco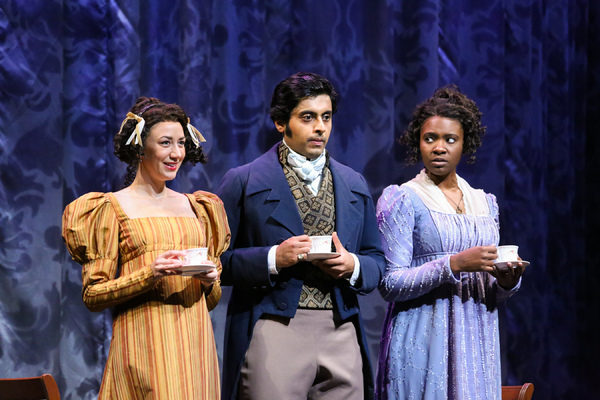 Sarah Keyes, Rishan Dhamija, and Shanelle Nicole Leonard

April Mae Davis, Sarah Keyes, and Emily Bosco

Alex Givens, Geoffry Culbertson, Rishan Dhamija, and Dede Corvinus

Cast of SENSE AND SENSIBILITY

Jeffrey Blair Cornell and Emily Bosco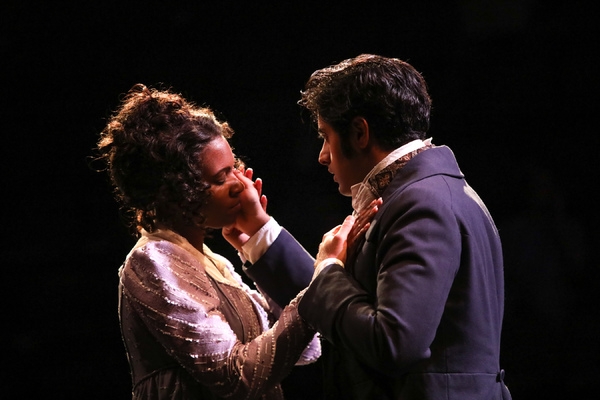 Shanelle Nicole Leonard and Emily Bosco

Rishan Dhamija and Shanelle Nicole Leonard