Latest News on Jeffrey Blair Cornell
Jeffrey Blair Cornell News
BWW Review: YOGA PLAY at Geva Theatre
by Colin Fleming-Stumpf - May 25, 2022
Geva Theatre's second-to-last production of the 2021/2022 season is a techno futuristic-feeling comedy that takes the audience deep into the sunny California culture of fitness, yoga, spiritual gurus, and their intersection with today's social media-driven, brand-obsessed world. 'Yoga Play' traffics in themes that are familiar to all of us trying to navigate an ever-increasingly online and consumeristic world, and does so with plenty of laughter and thought-provoking fodder for the audience.
Photos: Inside Look at PlayMakers Repertory Company's A WRINKLE IN TIME
by Marissa Tomeo - Mar 30, 2022
 PlayMakers Repertory Company proudly presents "A Wrinkle in Time," a theatrical adaptation of one of the most beloved novels of the 20th century. Directed by Shelley Butler in her PlayMakers debut, the production runs from March 30 to April 17, 2022.
PlayMakers Repertory Company Presents the Regional Premiere of YOGA PLAY by Dipika Guha
by A.A. Cristi - Feb 18, 2022
PlayMakers Repertory Company presents the regional premiere of "Yoga Play," a comedy by Dipika Guha that asks the question, what is the personal cost of enlightenment and  identity, in a world that commodifies both? The production runs from February 23 to March 13, 2022 and is directed by Pirronne Yousefzadeh in her Paul Green Theatre stage directorial debut.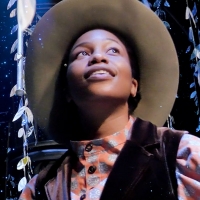 PlayMakers Streams First Film AS YOU LIKE IT
by A.A. Cristi - Jan 17, 2022
PlayMakers Repertory Company presents 'As You Like It,' one of the most beloved Shakespearean comedies, filmed at the Joan H. Gillings Center for Dramatic Art. Directed by Tia James in her PlayMakers directorial debut, the film streams January 8 to 21, 2022.
BWW Review: THE SKIN OF OUR TEETH a production of PlayMakers Repertory Company in Chapel Hill
by Paul Bolton - Nov 15, 2021
Pulitzer Prize winning Drama now on stage live in Chapel Hill a production of PlayMaker Repertory Company now thru Nov 28th
PlayMakers Presents An Encore Presentation Of EDGES OF TIME In Honor Of World Press Freedom Day
by A.A. Cristi - Apr 26, 2021
In honor of World Press Freedom Day,  PlayMakers Repertory Company will release a limited encore run of the world premiere production of "Edges of Time," written by Jacqueline E. Lawton. Directed by Jules Odendahl-James, "Edges of Time" will be available to stream from May 3 - 9, 2021.  
Photo Flash: First Look at JULIUS CAESAR at PlayMakers
by Stephi Wild - Mar 5, 2020
The Bard's classic play of politics and power hits the stage at PlayMakers for the first time ever. When Julius Caesar's heroic magnetism tips the scale and threatens to undo four centuries of republican rule in Rome, a small band of patriots determine to put things right. But is their "right" any better?
Photo Flash: Take a Look at Production Photos From RAGTIME at PlayMakers Repertory Company
by Chloe Rabinowitz - Nov 21, 2019
 PlayMakers Repertory Company presents Zi Alikhan's innovative staging of Ragtime, the musical by Terrance McNally, Stephen Flaherty, and Lynn Ahrens. Ragtime stars Hamilton's Fergie L. Philippe and Theatre Raleigh's Lauren Kennedy and began previews last night (Nov 20). With press opening on Saturday, November 23 at 8:00pm, the show runs through December 15.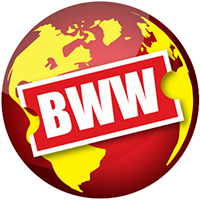 JUNK Comes to Theatre Raleigh
by Stephi Wild - May 15, 2019
Theatre Raleigh presents the next show in its 2019 Summer Series, Junk by Ayad Akhtar. Inspired by the real junk bond kings of the 1980's, this riveting show offers an inside look at how money became the only thing that mattered.

Photo Flash: PlayMakers Presents HOW I LEARNED TO DRIVE
by A.A. Cristi - Apr 3, 2019
PlayMakers Repertory Company is proud to present the Pulitzer Prize-winning drama, "How I Learned to Drive" by Tony Award®-nominated playwright Paula Vogel. The production, directed by Lee Sunday Evans, will run from April 3 to 21, 2019.