Review: North Carolina Theatre's IN THE HEIGHTS
Read the Review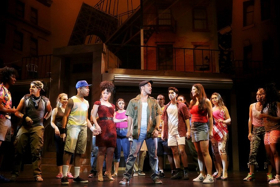 In the Heights is an original musical that is set over the course of three days, involving characters in the largely Hispanic-American neighborhood of Washington Heights in New York City. Originally conceived by Lin-Manuel Miranda during his sophomore year at Wesleyan University, the musical had its world premiere through their student theater company in April of 2000.
After having done further work on it, a new version of In the Heights debuted at the Eugene O'Neill Theater Center in Waterford, Connecticut in July of 2005 before making it to New York at Off-Broadway's 37 Arts Theater in 2007. On March 9th, 2008, the show finally made it to Broadway, where it ran for 1,184 performances after closing on January 9th, 2011. During its run, In the Heights won four Tony Awards (including Best Musical), the Grammy for Best Musical Theater Album, and was a finalist for the Pulitzer Prize for Drama.
The story itself is pretty unconventional for a musical. Rather than having a plot that leaves you on the edge of your seat, book writer Quiara Alegría Hudes offers an interesting character study that delves into the lives of each of the main characters. Aided by Lin-Manuel Miranda's rap score (which definitely has that same distinctive sound that would later carry over to Hamilton) that brilliantly moves the story along, In the Heights is a fresh, contemporary musical that has themes of home, community, and family.
Under the direction (and choreography) of Michael Balderrama, he's able to assemble a first-rate cast of performers from both New York and the Triangle area that brings a lot of energy to the table. Actor Andres Quintero (who actually hails from Venezuela) gives a charismatic performance as the central character of Usnavi de la Vega, the owner of a small bodega in Washington Heights who dreams of moving to the Dominican Republic. He also has some incredible rapping skills as he provides exposition at certain points in the show.
Everyone else in the ensemble has their own standout moments. Cristina Sastre probably has the best character arc as Nina Rosario, a good girl who returns home after dropping out at Stanford University much to the dismay of her parents (her overprotective father played by Danny Bolero and strong-willed mother played by Carly Prentis Jones). Sastre also has great chemistry with Benny, play be Nick Sanchez, who has dreams of opening his own business. Melanie Sierra plays Usnavi's love interest, Vanessa, who dreams of of getting out of the Barrio and getting an apartment downtown. Nicole Paloma Sarro gives a heartfelt performance as 'Abuela' Claudia, the loving matriarch of the barrio who has looked after Usnavi since his parents died. Reed Lorenzo Shannon is well-cast as Usnavi's sassy, yet ambitious younger cousin, Sonny de la Vega. Genny Lis Padilla is a highlight as Daniela, the outrageously dramatic owner of the salon where the neighborhood girls come to gossip.
I should also give credit to Michael Balderrama for actually having members of the ensemble on stage doing different things during small intimate moments with the main characters. Also props to Samuel Rushen for pulling off some incredibly inventive lighting designs as well as Eric Alexander Collins & Brian L. Hunt for getting the sound design just right, making sure every member of the audience in the Raleigh Memorial Auditorium is able to hear everything that's going on. If you're one of those people who've only been familiar with Lin-Manuel Miranda's later work on Hamilton, you should really get to know In the Heights as it was the musical that first put him on the map as a talent to watch. This production is currently playing at Raleigh Memorial Auditorium through October 21st.
For more information, please visit:
https://nctheatre.com/shows/in-the-heights
Related Stories
Jeffrey Kare currently resides in Raleigh, North Carolina. Having been born and raised in Northeast Ohio, Jeffrey took interest in live theater at age 11. He also had the great pleasure of seeing s... (read more about this author)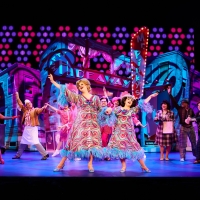 Review: HAIRSPRAY National Tour at Durham Performing Arts Center

November 17, 2022

Based on John Waters' 1988 cult film of the same name, Hairspray takes place in Baltimore, Maryland in the year 1962. The story centers on a plump teenage girl named Tracy Turnblad, whose lifelong dream is to dance on the local TV dance program known as The Corny Collins Show. When Tracy wins a role on the show and becomes an overnight sensation, she launches a campaign to integrate the show.
---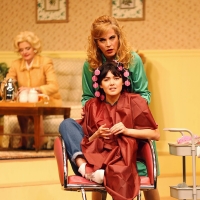 Review: North Carolina Theatre's STEEL MAGNOLIAS

November 6, 2022

Set in Chinquapin, Louisiana during the late 1980s, Steel Magnolias takes place in Truvy's beauty salon where all the ladies who are 'anybody' come to have their hair done. Helped by her eager new assistant, Annelle (who is not sure whether or not she is still married), the outspoken, wise-cracking Truvy dispenses shampoos and free advice to several of her friends.
---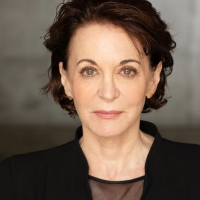 Interview: Kathleen Garrett of North Carolina Theatre's STEEL MAGNOLIAS

November 2, 2022

From November 4th-13th, North Carolina Theatre will be launching their 2022-23 season with a production of Robert Harling's STEEL MAGNOLIAS at A.J. Fletcher Opera Theatre, which is located inside Duke Energy Center for the Performing Arts. Actress Kathleen Garrett is taking on the role of Ouiser Boudreaux. She has most recently appeared as Laura Bush on the Showtime series, THE FIRST LADY, as well as Netflix's Emmy nominated miniseries, INVENTING ANNA. Next, she'll be seen on NCIS: LOS ANGELES. She has countless other screen credits which includes appearing on episodes of different TV shows such as HOME IMPROVEMENT, ER, MURDER, SHE WROTE, MURPHY BROWN, THE WEST WING, BEVERLY HILLS, 90210, MALCOLM IN THE MIDDLE, LAW & ORDER, and many more. She's also appeared in Oscar nominated films such as 2007's AMERICAN GANGSTER directed by Ridley Soctt and 2020's THE TRIAL OF THE CHICAGO 7 directed by Aaron Sorkin. I had the great pleasure of interviewing her about a lot of this and more.
---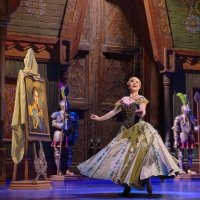 Review: FROZEN National Tour at Durham Performing Arts Center

September 16, 2022

Based on Disney's 2013 Academy Award-winning animated movie musical of the same name as well as Hans Christian Andersen's 1844 fairy tale, The Snow Queen, Frozen follows two royal sisters named Anna and Elsa. Read our review of the stage show, based on the blockbuster film, which eventually became the highest-grossing animated movie of all time at the worldwide box office (before it was eventually dethroned by Frozen II six years later).
---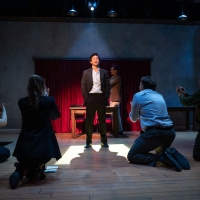 Review: Theatre Raleigh's YELLOW FACE

July 1, 2022

What did our critic think? Yellow Face follows Asian-American playwright DHH. Fresh off his Tony Award win for M. Butterfly, he leads a protest against the casting of Jonathan Pryce as the Eurasian pimp in the original Broadway production of Miss Saigon, condemning the practice as 'yellowface.' His position soon comes back to haunt him when he mistakes a Caucasian actor, Marcus G. Dahlman, for mixed-race, and casts him as the lead Asian role of his own Broadway-bound comedy, Face Value. When DHH discovers the truth of Marcus' ethnicity, he tries to conceal his blunder to protect his reputation as an Asian-American role model by passing the actor off as a 'Siberian Jew.'
---