Photo Flash: First Look at Artist Rep's SKELETON CREW
Artists Repertory Theatre kicks off its 2018/19 season with Skeleton Crew by Dominique Morisseau, directed by William (Bill) Earl Ray. Skeleton Crew is the third play in Morisseau's The Detroit Project (A 3-Play Cycle) following Detroit '67 and Paradise Blue. For Skeleton Crew, Morisseau received a 2016 Obie Award and the play was selected for the 2014 Kilroy List. Skeleton Crew runs from September 2 through September 30 on the Morrison Stage.
It's 2008, and one of the last auto plants in Detroit is dying on the vine. The factory workers that remain are living paycheck-to-paycheck but amidst the backbreaking work and brutally long shifts, they have somehow shaped themselves into a makeshift family. Faye, a factory lifer, is the glue that holds everything together. But with less than six months before she can retire with a full pension, Faye learns that management has a plan that could threaten her whole existence, leaving her torn between loyalty to her coworkers or her own survival. Heartbreakingly tense with moments of ethereal beauty, Skeleton Crew reveals the struggle to stay relevant in a society that constantly changes.
"What's most relevant in Skeleton Crew is the play's four characters, it's not just about Detroit," said play Director William (Bill) Earl Ray, during the play's first rehearsal. "This group of people is a family, they struggle together, spend most of their lives together, and together they try to figure out what's next. What will happen? How will they survive? What happened to these characters in Skeleton Crew, set in 2008 Detroit, is a sad occasion-but it is still going on. It is my hope that audiences will identify with these characters and find their own connections to these four people who represent the working-class peoples of America."
"It's a privilege for Artists Rep to introduce the work of the extraordinary Dominique Morisseau to Portland theatre audiences," said Artistic Director Dámaso Rodríguez at the first rehearsal of Skeleton Crew. "Morisseau's rapidly growing body of work includes a string of finely crafted plays that are being seen by audiences across the country. In Skeleton Crew, I expect audiences will make an immediate connection with her intricately drawn characters and find themselves transported by this timely, powerful play."
Photo Credit: David Kinder

Bobby Bermea, Shelley B Shelley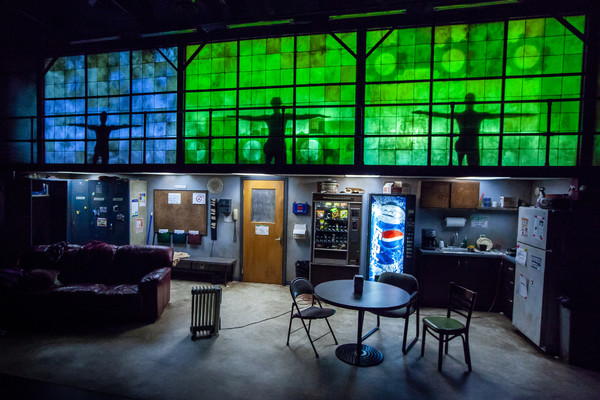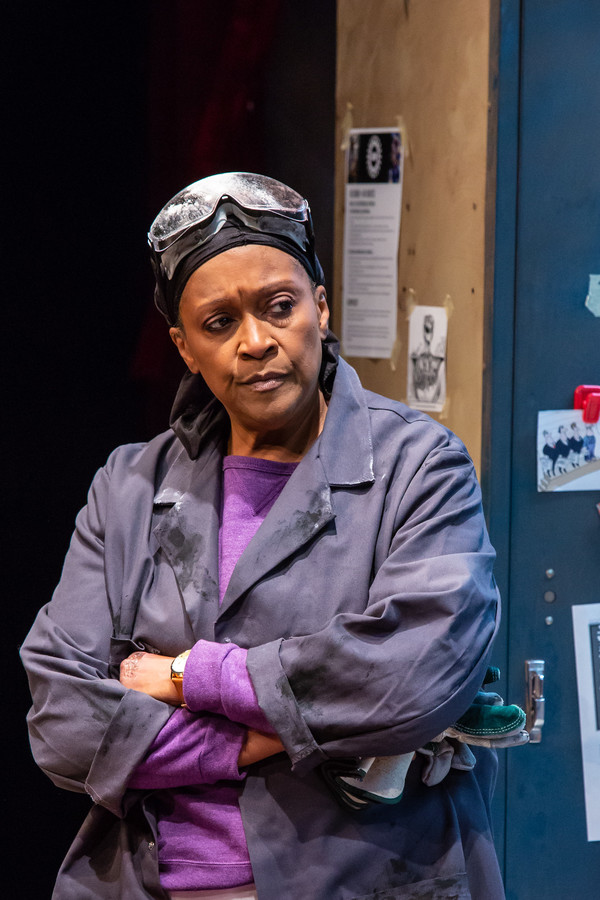 Shelley B Shelley

Shelley B Shelley, Tamera Lyn

Shelley B Shelley, Vin Shambry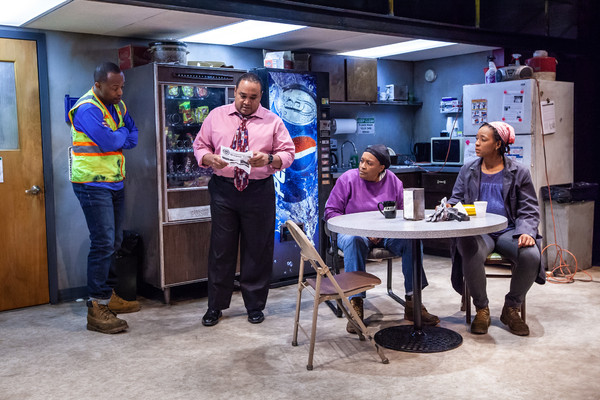 Vin Shambry, Bobby Bermea, Shelley B Shelley, Tamera Lyn