Latest News on Vin Shambry
Vin Shambry News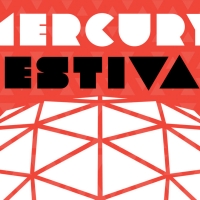 Artists Repertory Theatre Announces Mercury Festival 2022
by Stephi Wild - May 20, 2022
In June of 2020, Artists Repertory Theatre (ART) established a repertory company called the ART: Mercury Company, spanning 18 months, 240 writers, directors, educators, actors, technicians, designers, and producers, were hired to collaboratively create theatre-inspired work that moved beyond the traditional form as a response to the pandemic. The Mercury Festival is the culmination of that work, showcasing the work in staged readings and film premieres over the course of a week.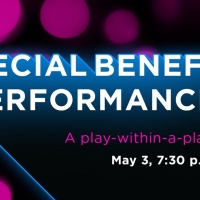 SWIRL IN THE PEARL: A PCS Benefit Performance Announced May 3
by A.A. Cristi - Apr 15, 2022
Portland Center Stage's Swirl in the Pearl: A PCS Benefit Performance will take over The Armory on May 3 to celebrate the power of great theater and wonderful community. Favorite Portland artists will be glammed up and ready to delight, including Merideth Kaye Clark, Susannah Mars, Vin Shambry, LaRhonda Steele, Leah Yorkston, and Ken Yoshikawa.
Vin Shambry and Leah Yorkston to Star in THE MUSIC MAN Staged Reading
by Chloe Rabinowitz - Apr 21, 2021
The musical that celebrates the power of transformation is the focus of the next PCS Remix: Staged Reading series. The Music Man Staged Reading will be presented virtually on May 7 and May 8, with live performances broadcast at 7:30 p.m. Tickets are on sale now.
Community Voices Project Launches With Work From 12 Black PDX-Based Artists
by A.A. Cristi - Jul 29, 2020
Portland Center Stage announces the new series Community Voices Project and launches it with the release of 12 works from celebrated Black artists based in Portland: Cycerli Ash, Ayanna Berkshire, Bobby Bermea, Delphon 'DJ' Curtis Jr., Phil Johnson, Treasure Lunan, Tamera Lyn, Lauren Modica, Vin Shambry, Ithica Tell, Wanda Walden, and Damaris Webb.

SMALL MOUTH SOUNDS By Bess Wohl At Artists Rep Begins 10/7
by A.A. Cristi - Sep 20, 2018
Starting October 7, Artists Repertory Theatre presents Bess Wohl's Small Mouth Sounds, directed by Shawn Lee. Artists Rep's 2016/17 season featured Wohl's American Hero, which was also directed by Lee. Small Mouth Sounds runs from October 7 through November 4 on the Alder Stage.
BWW Review: Detroit Auto Workers Caught in a Web of Hard Choices in SKELETON CREW at Artists Rep
by Krista Garver - Sep 13, 2018
SKELETON CREW is a hard-hitting and deeply-moving play about people who are simply trying to survive in a world where the deck is stacked against them.

Photo Flash: First Look at Artist Rep's SKELETON CREW
by Julie Musbach - Sep 6, 2018
Artists Repertory Theatre kicks off its 2018/19 season with Skeleton Crew by Dominique Morisseau, directed by William (Bill) Earl Ray. Skeleton Crew is the third play in Morisseau's The Detroit Project (A 3-Play Cycle) following Detroit '67 and Paradise Blue. For Skeleton Crew, Morisseau received a 2016 Obie Award and the play was selected for the 2014 Kilroy List. Skeleton Crew runs from September 2 through September 30 on the Morrison Stage.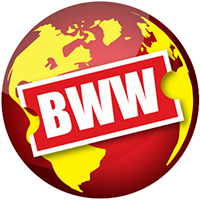 Artists Rep Shares Cast & Design Team Updates to Season
by Julie Musbach - Jul 26, 2018
Kicking off with two shows in September, Artists Rep's 2018/19 season features seven compelling contemporary plays in their subscription series, plus two bonus shows. These plays are highly entertaining theatrical experiences, written by some of the nation's most acclaimed playwrights.

BWW Review: Artists Rep's MAGELLANICA: A Journey to Antarctica in Search of Scientific and Existential Truths
by Krista Garver - Feb 1, 2018
E.M. Lewis's MAGELLANICA, a world premiere now playing at Artists Repertory Theatre, is the theatrical equivalent of a theory of everything. This epic play is about eight people wintering over at the South Pole Research Station in 1986.
Photo Flash: First Look at the World Premiere of MAGELLANICA at Artists Rep
by Stephi Wild - Jan 26, 2018
Artists Rep presents the World Premiere of Magellanica, by E.M. Lewis, directed by Damaso Rodriguez from January 20 through February 18 on the theatre's Morrison Stage. Magellanica is a five-part epic play written by Oregon playwright E.M. Lewis. This production is made possible through major funding from the Oregon Community Foundation (OCF) Creative Heights Initiative and the Edgerton Foundation New Play Award. Magellanica is a part of Portland's Fertile Ground Festival of New Works.
Vin Shambry Videos
STAGE TUBE: Artists Rep's THE LIAR Company Performs 'A Note About the Verse'
by Stage Tube - Jun 12, 2015
Artists Repertory Theatre brings its 2014/15 season to close with The Liar, an adaptation of Pierre Cornielle's 17th Century French comedy from the brilliant mind of David Ives, a playwright best known for hilarious adaptations and plays such as All In The Timing and Venus in Fur. Click below to watch a promo for the show, in which the company reads David Ives' 'A Note About the Verse', which preceeds the play!