Photo Flash: The Town Players Present ANNIE
Leapin' Lizards! "Annie", the popular comic strip heroine takes center stage at the Town and Country Players in Buckingham in one of the world's best-loved musicals, Annie, by Charles Strouse and Martin Charnin, directed by Brad Ogden, and produced by Nancy Ridgeway, opening on July 30th and running for 3 weekends through August 14th. Pre-sales for the show are at record levels, with some dates already sold-out, so advance reservations are advised.
Annie (played by 11 year old Leah Bedenko of Wallingford, PA) is a spunky, optimistic Depression-era orphan determined to find her parents, who abandoned her years ago on the doorstep of a New York City Orphanage run by the cruel, embittered Miss Hannigan (Anne Odland of Warwick Township). In her adventures, Annie foils Miss Hannigan's evil machinations, befriends President Franklin Delano Roosevelt (William Weir of Chalfont) and finds a new family and home in billionaire Oliver Warbucks (Jon Knapp of Jamison), his personal secretary Grace Farrell (Alyssa Farrell of Horsham) and a lovable mutt named Sandy.
According to director Brad Ogden, "Annie is one of those musicals that almost everyone has seen before. It is because of this that producing it can be such a challenge. It's very easy to throw a red wig onto an eleven year old and tell her to "sell it" and "look cute," but to present a revitalized production, full of the heart and truth that the writers intended, is no easy feat. I am proud to say, however, that our team of volunteer actors, directors, and designers has succeeded. Annie is a timeless and incredibly relevant musical about oppression, optimism, and discovering that hope lies in the most unforeseen places."
Truly one of the great "old-time" Broadway musicals, Annie includes such memorable show-stopping tunes as "It's a Hard Knock Life", "You're Never Fully Dressed Without a Smile", "Easy Street", "Little Girls" and, of course, "Tomorrow"; Annie is wonderful, heartwarming fun for the whole family!
Performance dates/times are July 30, 31, August 6, 7, 13 and 14 at 8PM, and July 31, August 1, 7, 8 and 14 at 3PM. Ticket prices are $18 for adults and $10 for children (12 and under). Performances are at the Town and Country Players Theater, 4158 York Road (Rte. 263), Buckingham.
Doug's Cakes of Chalfont will cater the opening night (July 30th) dessert reception. For tickets and more information visit www.TownAndCountryPlayers.org or phone 800-838-3006.
The cast includes Leah Bedenko (Annie), Jon Knapp (Oliver Warbucks), Anne Odland (Miss Hannigan), Alyssa Farrell (Grace Farrell), John Zimmerman (Rooster Hannigan), Patti-Lee Meringo (Lily St. Regis), William Weir (Franklin D. Roosevelt); the orphans are Molly McQuoid, Caitlin Aloia, Marta Lawler, Adrianna Marino, Laura Lindmeier, Jade Lin Hebling, Emily Gallagher, and Meaghan Rossi; and the ensemble (each playing multiple roles) includes DeLarme Landis, Joe Perignat, Torsten Odland, Arden Walker, Hilton Gieseke, Victoria Schultheis, Eugene Petrucci, Lindsay Vitale, Jillian Wiegand, Justin Derry, Nicole Telesco, Melissa Mongi, Lars Odland, Jimmy McInnis, Kallie Cooper, Marlee Coopler and Kevin Williams.
The production staff includes Brad Ogden (director/scenic design), Anne Odland (vocal music director), Joe Nappi (music director/conductor), Page Ridgeway (choreographer), Nancy Ridgeway (producer, costume designer), John Demeter (assistant producer), John Neuman (stage manager), Scott Monsees (lighting design/master electrician/set builder), James Zimmerman (lighting assistant), Lynne Anne Donchez (hair/make-up design/costumes), Joe Perignat (head carpenter), and Barbara Emch (scenic artist). The costume assistants are Mary Jo Hebling, Kim O'Byrne Rozman, Stella Rozman, and Patty Crull, the set construction assistants are Jon Knapp, Ethan Knapp and Justin Derry, and the hair/make-up assistant is Stephanie Zimmerman, and Matt Bedenko and Milo Neuman are running spotlights.


Meaghan Rossi, Marta Lawler, Molly McQuoid, Adrianna Marino, Caitlin Aloia, Jade Lin Hebling, Laura Lindmeier and Emily Gallagher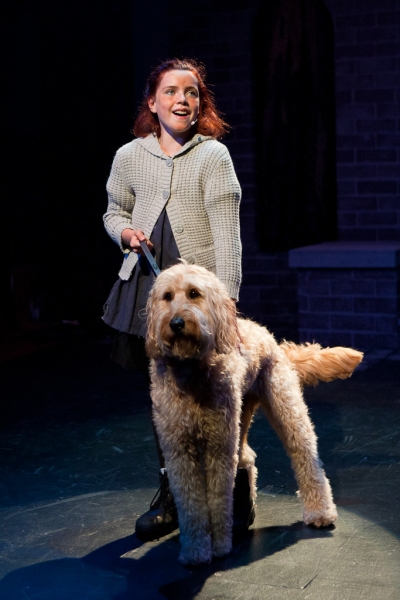 Leah Bedenko and Yankee Doodle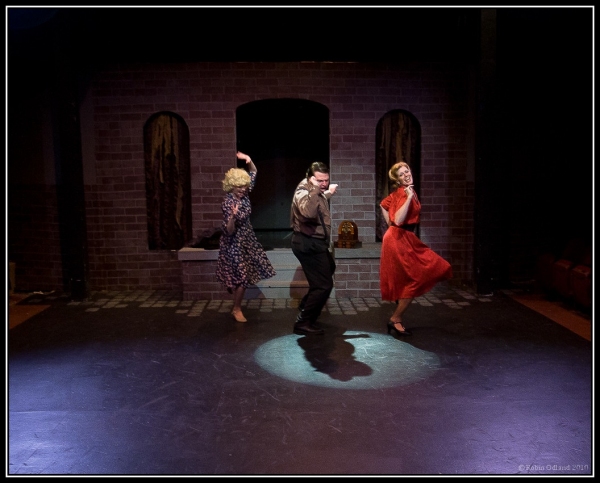 Patti-Lee Meringo, John Zimmerman and Anne Odland