Photo Flash: Hugh Panaro in Walnut Street Theater's OLIVER!
The beloved classic Oliver!, now playing at Philadelphia's Walnut Street Theater through January 10, 2010 and starring Barrymore winner Hugh Panaro, has released production photos!
Directed by Mark Clements, whose previous productions with The Walnut Street Theater include last season's successful re-imagining of Les Misérables, 2007's Of Mice and Men (Barrymore Award - Best Direction of a Play), and this season's Born Yesterday, Oliver! features musical direction by Douglass G. Lutz, scenic design by Todd Edward Ivins, lighting design by Jeff Nellis, and costume design by Colleen Grady. Joining this team is choreographer Mary Jane Houdina, whose work has been wowing Walnut audiences for years in such shows as 42nd Street and Hairspray. 
Tickets are available by contacting 215-574-3550, ext. 6 or by visiting walnutstreettheatre.org.
Photo Credit: Mark Garvin

Ensemble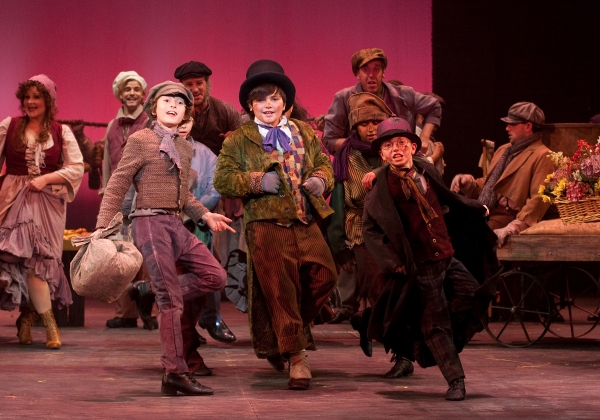 Gregory Smith, Brandon O'Rourke and Ensemble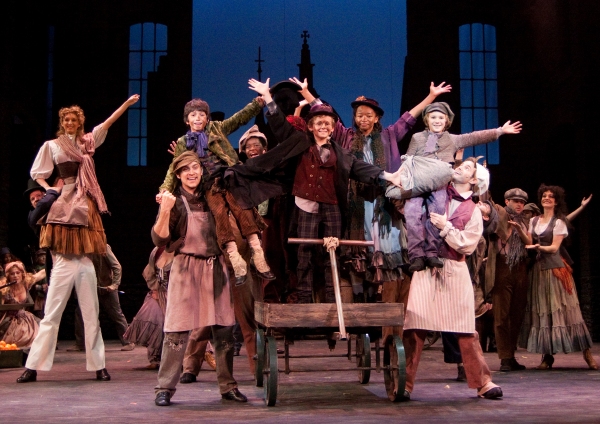 RJ Fattori, Sam Preston, and Ensemble

Hugh Panaro and Ensemble

Janine DiVita and Ensemble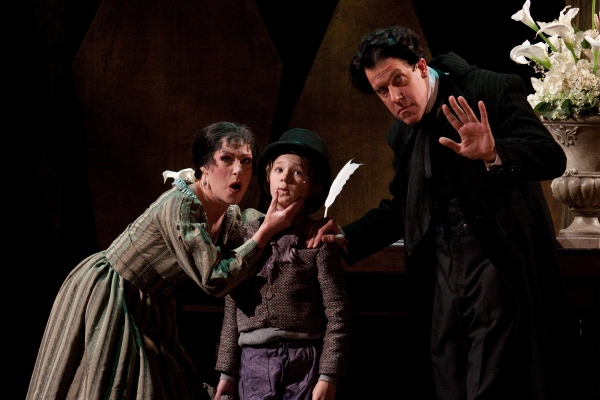 Denise Whelan, Sam Preston and Peter Schmitz

Hugh Panaro and Ensemble

Gregory Smith, Scott Greer, and Ensemble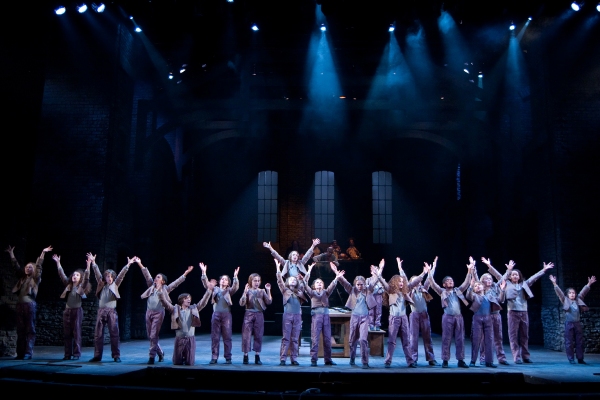 Ensemble

Anthony Lawton, Janine DiVita, and Buddy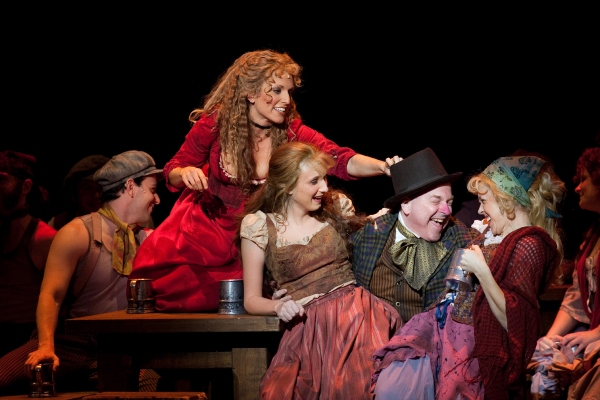 Janine DiVita, Josie Stevens, and Ensemble