Photo Flash: First Look at Quintessence's THE WILD DUCK
Quintessence Theatre Group continues its blockbuster Season VIII with The Power and Idealism Repertory: Shakespeare's JULIUS CAESAR presented in rotating repertory with Henrik Ibsen's THE WILD DUCK. Striving for gender parity, Quintessence welcomes an A-list eleven-actor ensemble composed of Quintessence favorites and Philadelphia's best to explore new adaptations of two timely classics. As America's democracy is being tested, and the #metoo movement is challenging us all to reconsider America's complex history with patriarchy and the assault of women, directors Alexander Burns and Rebecca Wright revive these harrowingly relevant dramatic masterpieces to join in the conversation.
All performances are at the Sedgwick Theater, 7137 Germantown Ave., Mt. Airy, Philadelphia, 19119. To purchase tickets, visit www.Quintessencetheatre.org or call 215.987.4450.
The Wild Duck is presented April 4 - April 29, 2018.
The idealistic son of a wealthy businessman seeks to destroy his philandering father's reputation by exposing an ancient extramarital affair. He also seeks, by means of this revelation, to free his childhood friend from the delusions and lies on which a happy marriage is based. Meanwhile, an ambitious young inventor spends so much of his time and energy trying to devise an invention which will make him rich that he is unaware of the true richness of his daily life. Does truth or money set us free, and should it be pursued whatever the cost? Or is it better to enjoy life's simple joys and to allow the past and its secrets to remain buried.
Following her celebrated productions of The Metamorphosis and Saint Joan, Applied Mechanics Artistic Director Rebecca Wright returns to direct her new adaptation of Ibsen's classic, written in collaboration with the ensemble.
Making their Quintessence debuts, David Pica leads the ensemble as Hialmar Ekdal, with Brett Ashley Robinson as his wife Gina, Deysha Nelson as their young daughter Hedvig. Tom Carman, known for his celebrated performance as Swiss Cheese in Quintessence's Mother Courage, returns as the idealist Gregers. The creative team includes costume designer Nikki Delhomme, lighting designer Maria Shaplin, sound designer Adriano Shaplin and settings and props by Emma Arrick.
The repertory ensemble also includes the return of Quintessence favorites Julia Frey, Michael Gamache and Anita Holland, and the Quintessence debut of Kimie Muroya.
Photo Credit: Shawn May

David Pica, Deysha Nelson

David Pica, Deysha Nelson, Brett Ashley Robinson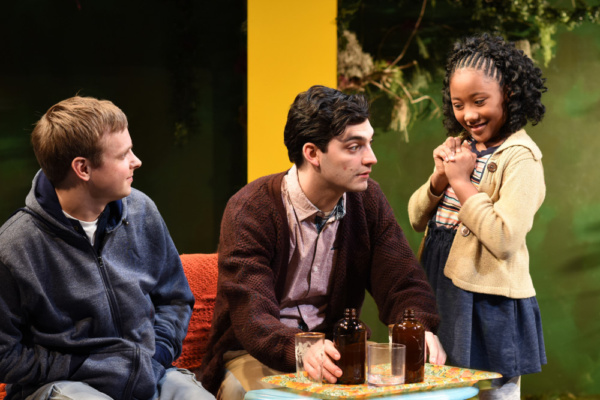 Tom Carman, David Pica, Deysha Nelson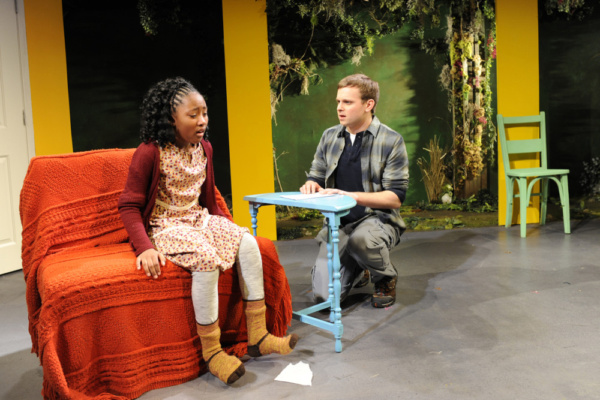 Deysha Nelson, Tom Carman

Deysha Nelson, Mary Tuomanen, Tom Carman

Paul Hebron, Deysha Nelson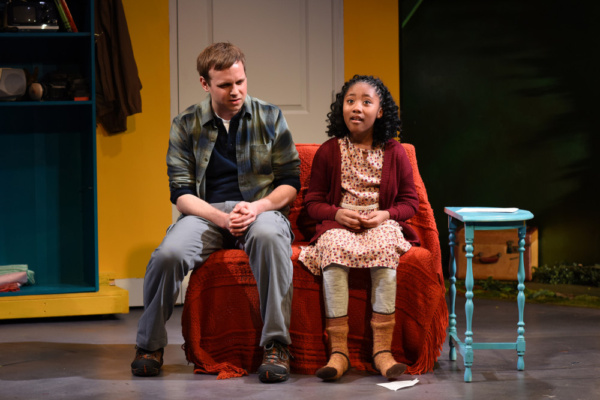 Deysha Nelson, Tom Carman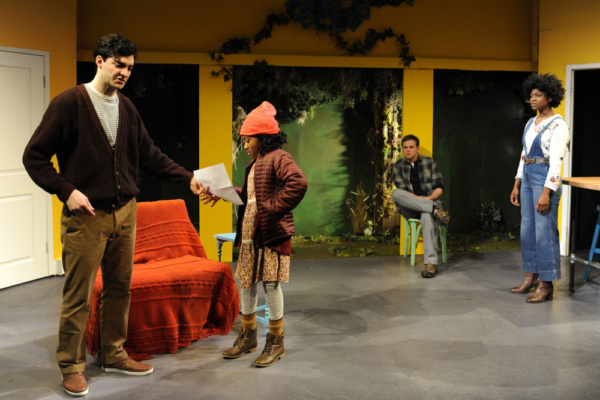 Tom Carman, David Pica, Deysha Nelson, Brett Ashley Robinson

Tom Carman, Deysha Nelson, Brett Ashley Robinson

Tom Carman, Deysha Nelson, David Pica, Mary Tuomanen, Julia Frey, Brett Ashley Robinson

Deysha Nelson, Brett Ashley Robinson, Tom Carman