Five-Time Tony Award Nominee Douglas Carter Beane Directs A Reading Of His New Play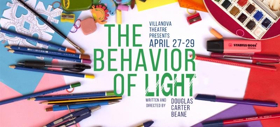 Villanova Theatre presents a staged reading of The Behavior of Light, written and directed by Broadway playwright and Hollywood screenwriter, Douglas Carter Beane. Perhaps best known for his screenplay To Wong Foo, Thanks for Everything, Julie Newmar as well as his award-winning work on musicals Rodgers and Hammerstein's Cinderella, Sister Act, Xanadu and Lysistrata Jones, Beane is playwright-in-residence at Villanova University this spring. The acclaimed writer has been working alongside undergraduate and graduate students on a new play development process culminating in a public reading April 27-29, 2018. The Behavior of Light is sure to capture the hearts and imaginations of audiences far and wide.
When local factories in 1970s West Reading, PA require employees to earn their GEDs, staff begin taking Continuing Education classes at the local middle school. Teddy, the school's janitor, finds himself inspired by Caroline, a free-spirited art teacher. He begins to leave behind tokens of his affection, crafted with creativity and care. When shameless principal Robert steals Teddy's work and sets his sights on Caroline, Teddy fights back and brings his jubilant, whimsical world to life. The Behavior of Light touches the heart as an outsider uses art as a vehicle for profound connection, and turns his quiet corner of the room into a bold, brilliant "corner of the sky."
The Behavior of Light will be the last public performance of Villanova's 17-18 season. With a dedication to the creation of new works, Villanova's newly-incorporated 5th Show allows graduate and undergraduate students to work with acclaimed writers and directors and experience the development of a play. Ellen "Dash" Walter, a second-year graduate student, recruited Beane and will work alongside him as his dramaturg during the development process. According to Walter, "When I wrote to Doug and asked him if he had anything in the pipeline he would consider developing at Villanova as part of my thesis, you can only imagine my shock and thrill when he said 'yes!'"
As childhood friends, this is not the first time Beane and Walter have collaborated. Walter remembers, "We wrote a play together in sixth grade and did all the high school plays." The two went on to work together performing in numerous musicals during the 1970s at Genesius Theatre in Reading, a period about which Beane penned his 2015 Off-Broadway play Shows for Days. Beane and Walter wrote several musicals together during the 1980s in New York as members of the ASCAP Musical Theatre Workshop, performing songs and scenes from their projects for panels of mentor-luminaries including Stephen Sondheim, Marvin Hamlisch, Stephen Schwartz, John Kander, Fred Ebb, Hal Prince, and Charles Strouse.
This summer, Beane will go on to direct his musical Hood: The Robin Hood Musical Adventure and his play The Closet, based on a work by Francis Verber and starring Matthew Broderick, which will premiere at the Williamstown Theatre Festival. He is currently writing another new work, Me and the Girls, based on a short story by Noël Coward along with a play in verse titled Fairycakes. He is currently developing a musical version of To Wong Foo, Thanks for Everything, Julie Newmar in collaboration with his husband, collaborator, and composer Lewis Flynn. (For full biographical information on Beane, please see below.)
The cast includes acting scholars Brishen Miller (Teddy) and Kara Krichman (Actor); graduate assistants Sisi Wright (Rowena), CJ Miller (Actor), and Mary Lyon (Actor); graduate students Nikitas Menotiades (Robert), Tara Demmy (Caroline), Shawneen Rowe (Helen), Josh McIlvain (Actor), Ian Notte (Actor), and Megan Schumacher (Actor); and undergraduate students Brian King (Actor) and Nicole Meredith (Actor). The Behavior of Light runs at Villanova Theatre from April 27-29, 2018. Villanova Theatre is located on the Villanova University campus in Vasey Hall (at Lancaster & Ithan Avenues). Performances will be held Friday at 7 p.m. and Sunday at 2 p.m. Tickets are free, and can be reserved through the Villanova Theatre Box Office (M-S, 12 -5 p.m.) in person, by phone: (610) 519-7474, or online at www.villanovatheatre.org.
Douglas Carter Beane has authored the screenplays To Wong Foo, Thanks for Everything, Julie Newmar; Advice From a Caterpillar (Best Film, Aspen Comedy Festival, Best Feature, Toyota Comedy Festival) and Skinner's Eddy. A five-time Tony nominee, his plays include As Bees In Honey Drown (Outer Critics Circle John Gassner Playwriting Award, Drama Desk Best Play Nomination); The Country Club (LA Times Critics' Choice & Dramalogue Awards); Music From A Sparkling Planet; Advice From A Caterpillar (Outer Critics Circle Award Nomination); White Lies; Devil May Care and Old Money. Beane made his Broadway debut in 2006 with his original comedy The Little Dog Laughed, which earned him Tony and Olivier Award nominations. Beane then wrote the book for Xanadu, a stage musical adaptation and parody of the 1980 film, which debuted on Broadway in 2007 (Tony Award nomination for Best Book of a Musical; Drama Desk Award for Outstanding Book of a Musical). In 2011, Beane was hired to 'doctor' the book for the musical Sister Act alongside Bill and Cheri Steinkellner (Tony Award nomination for Best Book of a Musical). In 2011, Beane wrote the book for the Broadway musical Lysistrata Jones (Tony and Drama Desk nominations). He rewrote the book for a new adaptation of Rodgers and Hammerstein's Cinderella, which opened on Broadway in 2013 (Tony and Outer Critics Circle nominations). His play The Nance, starring Nathan Lane, opened at the Lincoln Center in 2013 (Outer Critics Circle Award for Outstanding New Broadway Play). Beane revised the libretto for the Metropolitan Opera's production of the operetta Die Fledermaus, which was performed in 2013-2014. In 2017, Beane's new musical Hood: The Robin Hood Musical Adventure premiered at Dallas Theatre Center under his direction. This summer, he will direct Hood in addition to his new play, The Closet, at the Williamstown Theatre Festival. He is currently writing another new work, Me and the Girls, based on a short story by Noël Coward, along with a play in verse titled Fairycakes. Beane recently announced that he and his husband composer, Lewis Flinn, will be adapting his film To Wong Foo, Thanks for Everything, Julie Newmar into a musical, which will be presented at his alma mater, The American Academy of Dramatic Arts in New York City. Beane, who is originally from Reading, Pennsylvania, holds an honorary Doctor of Humanities from the University of the Arts in Philadelphia and served as the artistic director for the Drama Department Theater Company in New York City.
Ellen "Dash" Walter is a second-year graduate theatre student last seen in Owen McCafferty's The Gambler (The Grandmother). She earned a BFA in Theatre/Directing from Syracuse University. Career highlights include: Guest Conductor for the Tulsa Philharmonic Orchestra, An Evening with Johnny Mercer; Music Director/Conductor at the Tennessee Performing Arts Center, Annie; Conductor of the World Peace Choir & Orchestra at Dollywood in Pigeon Forge, Tennessee, with Dolly Parton; Composer/Lyricist commissioned by The Public Theater for her opera with Douglas Carter Beane, Schandmauer. She worked on Broadway as Assistant to Director/Producer Harold Prince for Grind, Play Memory, and End of the World; Assistant to Director/Librettist Alan Jay Lerner for Dance a Little Closer; Assistant to Composer/Producer Charles Strouse for Rags. She recently returned from living in India for eight years, where she taught Theatre and Film at International Baccalaureate schools.
Villanova Theatre is a community of artist-scholars committed to transforming hearts and minds through the visionary production of classical, modern, and contemporary dramatic literature. Our work is fueled by the imaginative striving common to Villanova's accomplished faculty, versatile staff, and energetic graduate students. Together, we are devoted to creating a vibrant theatre enriched by and overflowing with the ideas explored in our classrooms. In all of our endeavors, we aim to share the dynamic experience of collaborative learning with our audiences in order to engage the intellect and stir the soul. As a facet of Villanova University, Villanova Theatre serves the campus community as well as thousands of theatre-goers from the Main Line and the Greater Philadelphia area.
Since 1842, Villanova University's Augustinian Catholic intellectual tradition has been the cornerstone of an academic community in which students learn to think critically, act compassionately and succeed while serving others. There are more than 10,000 undergraduate, graduate and law students in the University's six colleges - the College of Liberal Arts and Sciences, the Villanova School of Business, the College of Engineering, the College of Nursing, the College of Professional Studies and the Charles Widger School of Law. As students grow intellectually, Villanova prepares them to become ethical leaders who create positive change everywhere life takes them.


---
Join Team BroadwayWorld
Are you an avid theatergoer in Philadelphia? We're looking for people like you to share your thoughts and insights with our readers. Team BroadwayWorld members get access to shows to review, conduct interviews with artists, and the opportunity to meet and network with fellow theatre lovers and arts workers.
Interested? Learn more here.
---
More Hot Stories For You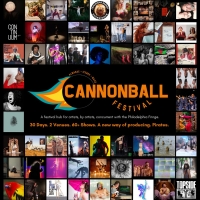 Slovo Theatre Group to Present MOTHERMOTHERLAND at The Cannonball Festival's Miniball This Month

December 2, 2022

The Cannonball Festival's Miniball is adding one more show to its risk-taking event opening December 8. Miniball is thrilled to welcome Solvo Theatre Group's Mothermotherland to Christ Church Neighborhood House for one-night and one performance.
---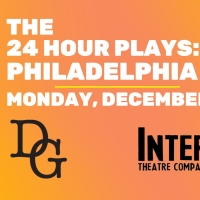 THE 24 HOUR PLAYS to Premiere in Philadelphia This Month

December 2, 2022

On Monday, December 12, The 24 Hour Plays will premiere in Philadelphia for the first time, featuring artists from across the city's vibrant performing arts community.
---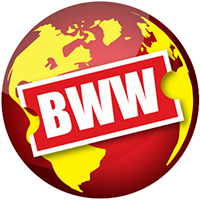 Holiday Highlights Announced At Chris' Jazz Cafe

December 1, 2022

December is shaping up to be a month of musical reunions at the legendary Chris' Jazz Cafe, located at 1421 Sansom Street in Philadelphia. 
---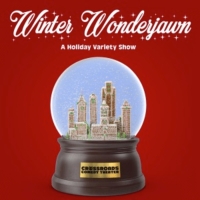 Crossroads Comedy Theatre to Ring In The Holidays With December Programming

December 1, 2022

Crossroads Comedy Theater will welcome long time fans and new guests to celebrate the holidays this December with an assortment of programs, perfect for gift giving and a unique seasonal experience. All performances take place at Theatre Exile.
---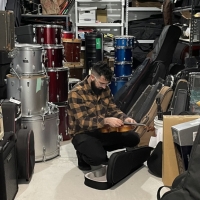 Music Education Non-Profit, Musicopia, Gives Back This Giving Tuesday

December 1, 2022

On GivingTuesday, Tuesday, November 29, Musicopia did its part to give back to the community. Musicopia held an Instrument Give-Away Day at its instrument storage unit for teachers and administrators in the Philadelphia area to hand-select instruments and supplies for their students, schools, and classrooms.
---